Brooklyn, NY, September 23, 2019—BioLite, a social enterprise dedicated to clean energy solutions, announces the launch of Climate Neutral Certified, an independent and rigorous certification program that verifies a company has achieved net-zero carbon emissions for the entirety of a company's carbon footprint. BioLite is a proud co-founder of this initiative alongside Peak Design, an innovator in essential carry and camera equipment.
"BioLite started measuring and offsetting our carbon footprint in 2015," says BioLite CEO Jonathan Cedar, "through that experience, we came to realize that achieving carbon neutrality is faster, cheaper, and easier than the common perception. Flash forward to 2018 and our friends at Peak Design reached a similar conclusion, asking 'why aren't more companies doing this?' That was the impetus for Climate Neutral: to simplify the footprinting process, catalyze businesses to take responsibility for the carbon they emit and demand that this is the new low bar for corporate responsibility."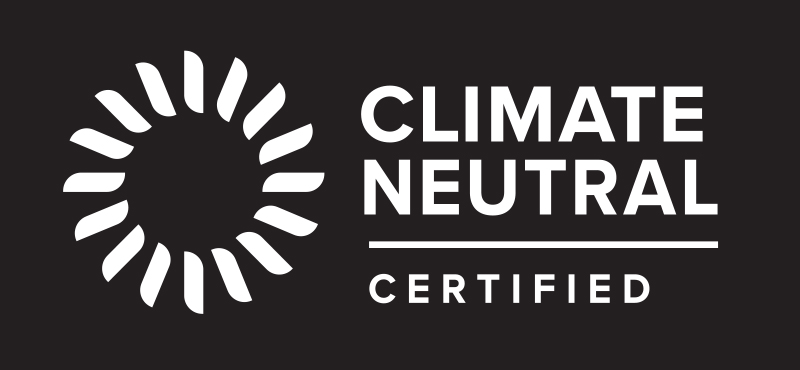 Climate Neutral, a non-profit organization independently run from BioLite and Peak Design, provides the Climate Neutral Certified label for companies that meet its rigorous standards. The organization has a mission to accelerate the transition to a low-carbon world by recruiting companies to publicly measure, reduce, and offset their carbon emissions. Climate Neutral provides the Climate Neutral Certified label to communicate to customers and stakeholders that a brand is committed to a set of immediate and long-term actions to reverse climate change.
"We believe that brands can lead the transition to a low-carbon economy by choosing to pay for their carbon pollution," says Climate Neutral Executive Director Austin Whitman. "The Climate Neutral label empowers consumers to seek out and choose brands that are ready to take action and committed to doing the right thing."
Debuting during Climate Week 2019, Climate Neutral launches with over 30 brands across multiple industries already committed to the certification.
To learn more about Climate Neutral and about the process of measuring, reducing, and offsetting a business's entire carbon footprint, please visit climateneutral.org.
About BioLite: BioLite is a social enterprise that develops, manufactures, and markets advanced energy products for off-grid communities around the world. The company creates breakthrough cooking, charging, and lighting solutions for both outdoor enthusiasts as well as rural families living in energy poverty. It has been the recipient of numerous recognitions including Popular Science's Best of What's New, Fast Company's Innovation by Design Awards, BusinessWeek's Most Promising Social Enterprise, and the Red Dot Design Award. Headquartered in Brooklyn, NY, the company was founded in 2009 by Jonathan Cedar and Alec Drummond. BioLite is proudly a Carbon Neutral company. Discover more about BioLite at BioLiteEnergy.com
About Climate Neutral: Climate Neutral is an independent non-profit organization enlisting the private business community to halt the effects of climate change. We believe climate neutrality or achieving a net-zero carbon footprint for a company's upstream and downstream greenhouse gas emissions, needs to become the new minimum standard of corporate responsibility for all companies. To learn more about Climate Neutral, including how to become a partner, please visit climateneutral.org.