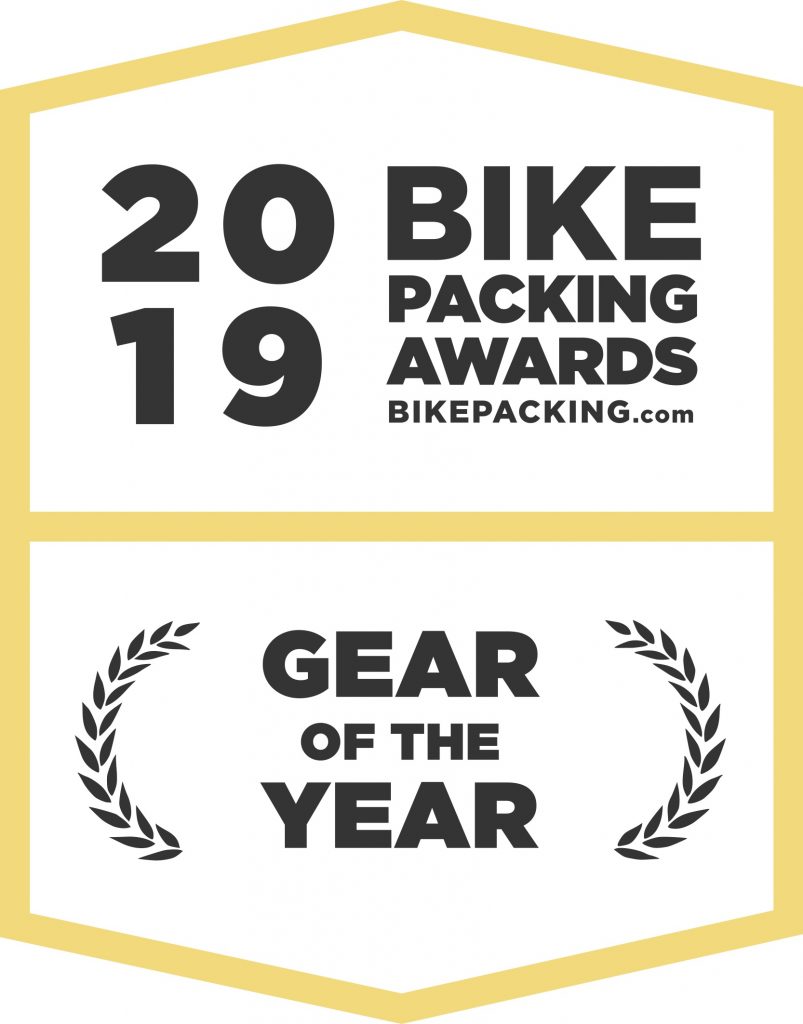 Steamboat Springs, CO, December 20, 2019 – Bikepacking.com, the leading authority and community for bikepackers, has awarded Big Agnes "Gear of the Year" recognition in the camping gear category. Big Agnes, the award-winning manufactures of tents, sleeping bags, pads, apparel and camp furniture, introduced a collection of dedicated bikepacking tents in 2018.
"Over the past several seasons a team, made up of passionate bikepacking employees and Big Agnes ambassadors, has focused on how to make gear that serves their unique needs as bikepackers," said Garett Mariano, marketing director at Big Agnes. "The crew at Bikepacking.com are some of the most knowledgeable and dedicated in the space and we're really proud of this award."
The architecture of the Big Agnes bikepacking tents and accessories is based on the award-winning Copper Spur and Fly Creek tents, which bikepackers have used for years. The dedicated bikepacking collection has several key differences that make them ideal: shorter tentpole segments (12" Shortstik polesets) that fit between shifters on a drop handlebar bike or in a frame bag; a bike specific compression stuff sack with daisy chain attachment system made from  material that withstands trail wear and weather; a helmet storage and interior 3-D pocket for storage; and an increased footprint for vestibule coverage to keep gear and clothing dry and dirt free.
In 2018, Big Agnes coordinated a staff-wide thru hike and bike ride of the Colorado portion of the Continental Divide Trail. During which, they put the bikepacking tents and well experienced riders to the test. Employees and ambassadors bikepacked more than 130 miles of demanding single track and came out relatively unscathed.
This is the second installment of Bikepacking.com's Bikepacking Awards and it recognizes the gear that impressed their editors, writers, reviewers and readers throughout the past year.
"The emphasis is on 2019 products, these awards are drawn from all the gear we've tried and tested this year, regardless of when a particular item came out. After all, the latest and greatest isn't always the best, despite what marketing hype may tell us.," said Logan Watts, founder and editor of Bikepacking.com. "In our minds, bikepacking is as much about gear that stands the test of time as out-of-the-box performance, so we always strive for balance."
About Big Agnes: Named for a peak in the nearby Mt. Zirkel Wilderness, Big Agnes®, Inc. is located in Steamboat Springs, Colorado, and produces award-winning sleeping bags, pads, tents and camp furniture. For more information, visit bigagnes.com or call 1-877-554-8975.