Astral announced the latest addition to its sustainable Hemp footwear collection, the Hemp Chukker.
Astral's take on the classic chukka boot, the Hemp Chukker is made with hemp canvas and outfitted with Astral's G Rubber outsoles to work as a street or hiking shoe.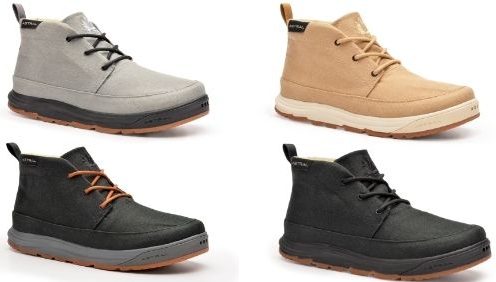 "We're excited to launch the Hemp Chukker," said Philip Curry, founder and CEO, Astral. "It really falls in line with our vision of creating footwear that's stylish, versatile, and, most important of all, sustainable."
As the latest shoe in Astral's Hemp collection, the Hemp Chukker underscores Astral's commitment to creating sustainable outdoor gear and footwear.
"Hemp, as a material, requires one-third as much water as cotton to grow but provides three-times better yield per acre and does not require petroleum-based fertilizers to grow. Hemp also offers better abrasion resistance than cotton and is naturally antimicrobial," said Astral.
Astral's Hemp canvas is made from 77 percent sustainable Hemp and 23 percent recycled polyester.
For more product information, go here.