MGD Events Inc. announced that they canceled its annual 9280 Pond Hockey Tournament located in Keystone, CO on January 22-24, 2021 due to COVID-19-related concerns.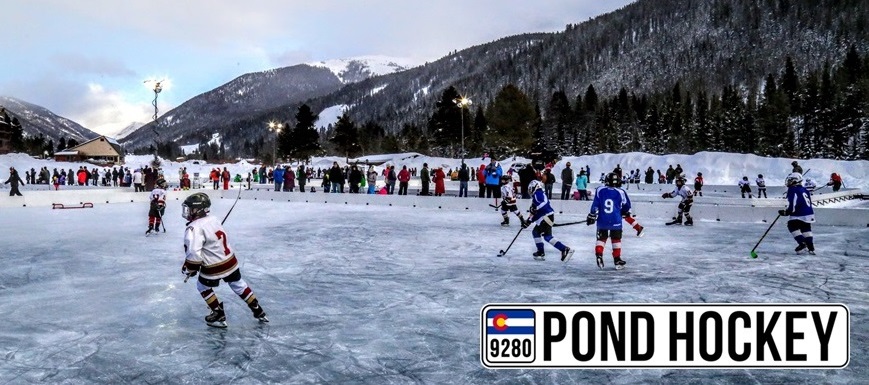 Summit County's position on the state's COVID-19 Dial at Level Orange, Safer at Home High Risk, the participant limits on outdoor events, do not make it possible to hold the 9280 Pond Hockey Tournament safely" said Geoff Dell, 9280 Pond Hockey Co-Founder. "Even if the county's position were to improve to Level Yellow, Safer at Home – Concern, the participant limit won't increase enough to make a difference for our tournament. To compound the situation, we're also seeing an increase in the infection rate in Summit County, and there are concerns the county could face even tighter restrictions in the near future"
"While extremely disappointing, the safety of all 9280 athletes, family members, resort guests, and our team are of the utmost importance to us and our partners at Keystone & Vail Resorts," said Mike Gempeler, 9280 Pond Hockey co-founder. "That said, we are excited to announce that we have secured dates for the 2022 event and have started planning for an even more memorable experience for our athletes".
"The 9280 Pond Hockey event has become an annual event that all of CO Hockey looks forward to each season. After a very successful first-time partnership with the Colorado Avalanche and 9280 to host the 8U division in 2020, we were excited and prepping for an even better event this coming season,"  said Colorado Avalanche Director of Amateur Hockey Development, Jason Schofield.  "Although the news of the tournament being canceled in 2021 was tough for us all, we understand the decision and will take this time to plan and welcome back this truly unique CO Hockey experience in 2022."
Founded in 2014, the 9280 Pond Hockey Tournament has quickly grown into the largest all-ages outdoor hockey tournament in North America. The event is hosted on Keystone Lake, at Keystone Resort, a Vail Resorts property.