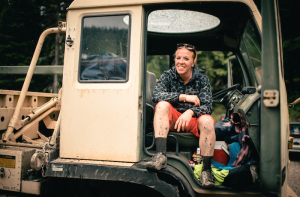 POC, a manufacturer of ski and cycling helmets, eyewear, body armor, apparel and accessories, tapped cycling and snow sports veteran Mallory Burda to head its North American marketing efforts. Burda joined the Swedish brand on January 9 and will focus her efforts on POC's growing snow and bike categories.
Burda brings experience as senior promotions manager for Smith's cycling category, where she helped establish Smith as a key player in the cycling industry. Prior to her time at Smith, Burda spent four years with Specialized Bicycle Components as sports marketing specialist, where she began the brand's U.S. sports marketing program.
"Mallory is a seasoned marketing professional who will bring valuable industry experience and perspective to amplify POC's message and growth in North America," said Willie Ford, managing director for POC North America. "We are excited to introduce Mallory and have her build on the momentum we've gained over the last ten years."
In addition to her recent experience focusing on the cycling category, Burda spent nearly 10 years in the snow sports industry as a buyer and retail manager at Helm of Sun Valley in Santa Cruz, CA.
"I have admired and respected POC as a brand within the snow and cycling industries for many years now. The company's beliefs and commitment to its mission of designing safe and beautiful product is unlike anything within the marketplace today," said Burda. "The future is bright for POC and I am excited to help guide the brand to new heights."

Photo courtesy POC