Perry Ellis International reported sales declined 5.3 percent in the third quarter to $203.3 million, but managed to cut its loss in the period to $437,000, or 3 cents a share, from $3.0 million, or 20 cents, a year ago.
Executives said their strategic review of the company continues, but did not acknowledge a call by two dissident shareholders who went public Tuesday with their request the apparel and brand management company's board of directors form a special committee and hire an independent investment bank to begin reviewing the company's strategic options. The company's board of directors did release its own letter to shareholders later in the day, however, laying out in further detail why it thinks its plans are working, pointing out that board members own 25 percent of the company's stock, and that it had appointed two independent directors in the last year.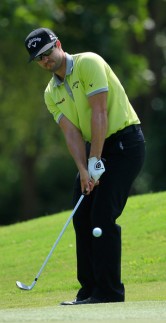 The company's brands include: Perry Ellis, Jantzen, Laundry by Shelli
Segal, C&C California, Rafaella, Cubavera, Ben Hogan, Savane,
Original Penguin by Munsingwear, Grand Slam, John Henry, Manhattan,
Axist, and Farah. The company enhances its roster of brands by licensing
trademarks from third parties, including: Nike and Jag for swimwear,
and Callaway, PGA TOUR, and Jack Nicklaus for golf apparel.
In its earnings report, Perry Ellis said that during the third quarter ended Nov. 1, on a year-over-year basis, it:
Delivered a solid performance in its Direct to Consumer segment that included a 5 percent increase in comparable store sales and a 38 percent increase in direct ecommerce revenues.
Executed eight new license agreements in the quarter and registered a 10 percent increase in Licensing revenue, as the company continues to leverage its powerful portfolio of brands;
Continued to concentrate on growth and profitability in higher gross margin businesses including Perry Ellis, Original Penguin, Licensing and International;
Expanded gross margin by 120 basis points to 33.3 percent of net revenues driven by the success of its strategy to focus on strong product performance at retail and growth in higher margin lifestyle brands including Perry Ellis and Original Penguin and channels including International, Direct to Consumer and Licensing while reducing its emphasis on lower margin private and exclusive brand revenues;
Generated an incremental $4.0 million in cost savings during the quarter by implementing actions resulting from the infrastructure review;
Reported a significant improvement in earnings with adjusted net earnings per share which totaled $0.03, including a $0.04 per share negative impact from currency losses versus an adjusted net loss of $0.15 in the prior year third quarter;
Reported a GAAP net loss per share of $0.03 significantly improved versus GAAP loss per share of $0.20 in the prior third quarter and
Effectively managed working capital by reducing inventory and accounts receivable further reducing net debt to $120 million, or 25 percent of total capitalization.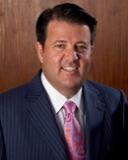 "We are pleased to continue our positive momentum and deliver another consecutive quarter of solid results for our shareholders," said President and Chief Operating Officer Oscar Feldenkreis (pictured at left). "The quarter was marked by expansion in gross margin and a significant improvement in operating earnings versus the prior year. Our performance is a testament to the successful execution of our profitability enhancement strategy which focuses on driving higher margin sales, adding incremental revenue streams through licensing and diversifying our sales by expanding our geographic reach and categories served."
Fiscal third quarter revenues reflected solid high single digit increases in the Original Penguin brand globally and Callaway golf brand.
"We also continued to generate favorable results in our Perry Ellis Men's Collection at retail," Feldenkreis continued. "During the quarter, we took major steps forward in our Direct to Consumer platform, delivering a 5 percent comparable store increase while also driving stronger retail pricing and regular price sales which contributed to our growth in margin. We also realized significant cost savings even as we invested in support of our international expansion."

Fiscal 2015 Third Quarter Results
Total revenue for the third quarter of fiscal 2015 was $211 million, a 5 percent decrease compared to $222 million reported in the third quarter of fiscal 2014. As anticipated, revenues were impacted by planned exits of certain private and retailer exclusive branded programs. At the quarter end, these exits were substantially complete. Increases in Original Penguin, Perry Ellis Accessories, Direct to Consumer and International offset planned reductions in Perry Ellis and Rafaella collection sportswear. The revenues were also impacted by a $6.0 million shift in revenue to the fourth quarter from the third quarter of fiscal 2015 due to congestion at the West Coast ports and the increase in demand for trucking.
During the third quarter of fiscal 2015, gross margin expanded to 33.3 percent as compared to 32.1 percent in the same period of the prior year. The 120 basis point expansion reflects the company's continued effort to focus on higher margin businesses and channels of distribution.
Selling, general and administrative expenses totaled $64.5 million as compared to $68.5 million in the prior year. Expenses included $1.2 million related to costs associated with the company's streamlining initiatives, as well as additional investment in Europe associated with the introduction of Callaway Golf in Europe and the expansion of Original Penguin across the Continent.
As reported under GAAP, the fiscal 2015 third quarter net loss was $437,000, or $0.03 net loss per share, compared to a net loss of $3.0 million, or $0.20 per share, in the third quarter of fiscal 2014. On an adjusted basis, the fiscal 2015 third quarter net earnings per share was $0.03 as compared to an adjusted net loss per share of $0.15 in the third quarter of fiscal 2014. Adjusted net loss per diluted share excludes certain items as outlined in "Table 1," Reconciliation of GAAP net loss/income and diluted loss/earnings per share to adjusted net/loss income and diluted loss/earnings per share.

Balance Sheet and Business Update
Inventories decreased to $156 million from $207 million at year end, and $166 million in the end of the third quarter fiscal 2014 as the company continued to focus on disciplined inventory management. The company ended the third quarter with $53 million in cash and investments and no borrowings under its credit facility.

Update on Strategic Priorities for Fiscal 2015 to Enhance Profitability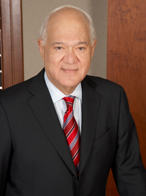 As previously announced, the company continues to focus on strategic priorities to deliver sustainable growth in revenue and profits. These actions include concentrating the company's resources on its highest return businesses and brands, and driving efficiencies across its operating platform.
"Weve seen steady progress over the last three quarters as we have focused our portfolio, cut costs and expanded our profitable licensing and international operations," said Chairman and CEO George Feldenkreis (pictured at right).
We enter the last quarter of our fiscal year as a more focused company with a clear plan for achieving our goals and building upon our strong heritage. We look forward to accelerating our momentum."
The company's strategies to enhance profitability include:
Continue the strategic review of the company's portfolio of brands as it continues to exit underperforming, low growth brands and businesses. Since implementing the initiative a year ago, the company has substantially completed the exit of $65 million of private and retailer exclusive brands. The company will continue to evaluate its core businesses and transition non-core business to its licensing platform.
Drive international and licensing growth through both direct investment in North America and Europe as well as strategic partnerships with licensees and other partners. The company entered into 8 new licensing agreements during the 3rd quarter, for a total of 20 new agreements for the year. The pipeline for future licenses is robust. During the quarter, the company recorded significant growth in its key United Kingdom market and expanded its reach in Europe, France, Spain and the Benelux countries. As a result, International expanded to 11.3 percent of total revenues for the quarter, as compared to 10 percent for the comparable period last year.
Expand the Direct to Consumer channel. The company has successfully integrated all domestic businesses under one team creating single strategic oversight for the higher margin Direct to Consumer business. During the quarter, the team began to benefit from numerous operational enhancements. Despite negative traffic patterns, the company increased its conversion and drove increased retail prices as well as stronger gross margin. The team remains focused on delivering enhanced profitability in the near term before expanding its global footprint. Over time, the company expects Direct to Consumer to represent a greater percentage of total company revenues.
Continue to optimize its positioning and competency in the menswear arena through wholesale, retail and licensing of its core brands. The global footprint for the Perry Ellis and Original Penguin brands continued to gain traction throughout all of these venues. In addition, the company's golf lifestyle brands retain significant market share across the western hemisphere.
Drive efficiencies and generate cost savings through process enhancements, inventory management and sourcing. During the third quarter, the company realized $4.0 in cost savings resulting from its infrastructure review. In addition, the company is working to implement recommendations emanating from its supply chain review. The company expects to continue realizing significant operating margin improvement over time as these initiatives take hold.
Fiscal 2015 Guidance
The company continues to expect total revenues to be in a range of $910 to $920 million for its 2015 fiscal year and adjusted earnings per diluted share for fiscal 2015 in a range of $0.85 to $0.95.