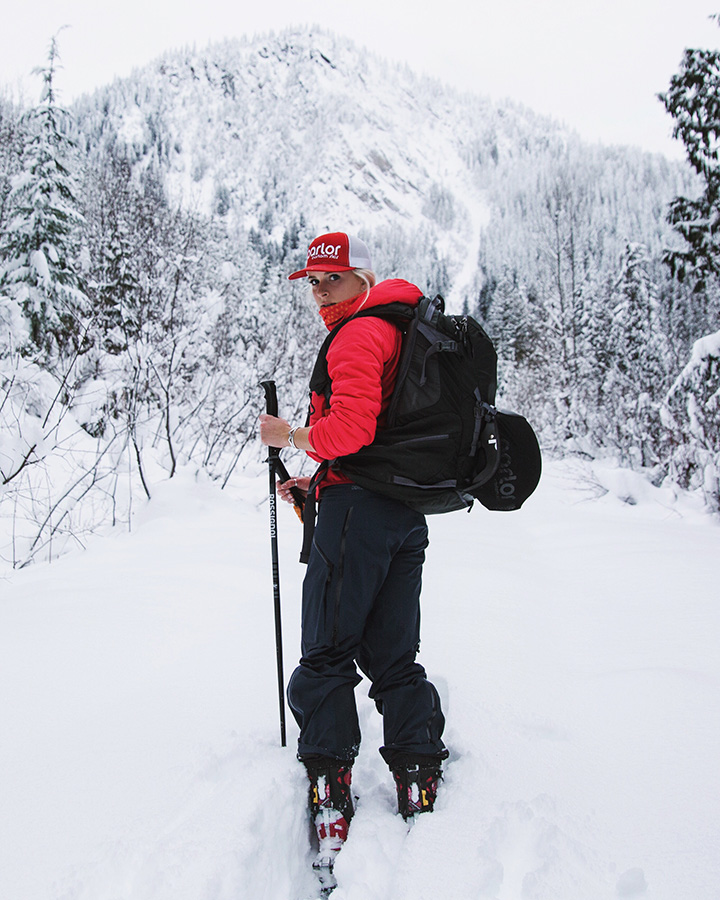 Meet Libby Ellis, the newest member of Parlor Skis pro team.
Libby grew up in Minneapolis, MN, where she excelled at cross-country skiing. Libby has a super-unique story, coming from a competitive Nordic background and only taking up downhill after college. Today, she is based just outside of Salt Lake City, UT with a new passion for deep powder in the Wasatch backcountry.
Along with being a badass skier, Libby is an accomplished photographer. SGB caught up with her over coffee at Outdoor Retailer last week. Not only is she a talented athlete, but she is smart, funny, articulate… and an inspiration for women.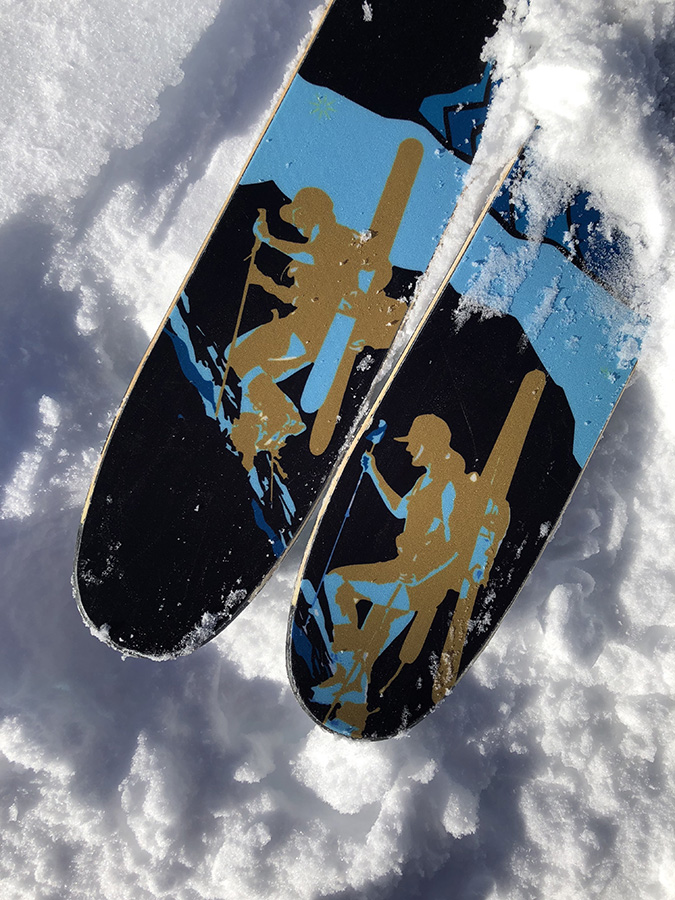 How old were you when you learned to ski? Downhill? 24. I've been on skis since I could walk; I grew up Nordic Skiing and raced all through college. After I retired from Nordic and moved to Utah, it was only natural that I pick up alpine skiing. My close friends are incredibly talented alpine skiers and ski racers, so my learning curve was "keep up or get left behind."
Tell us about yourself as seen through the eyes of an accomplished skier. My whole life has pretty much revolved around skiing. I grew up cross-country skiing. As soon as we could walk my mom started sending my brother and me to ski classes every Sunday. I hated it. It was cold, and I wanted to be inside. I protested by eating snow and refusing to move. The older I got, the more I enjoyed it.
In the 7th grade, I joined my high school ski team and that is when I really fell in love with the sport. I raced on the Midwest Junior National team for six years, as well as represented the U.S. in the Scandinavian Cup Series. After high school, I skied for Northern Michigan University.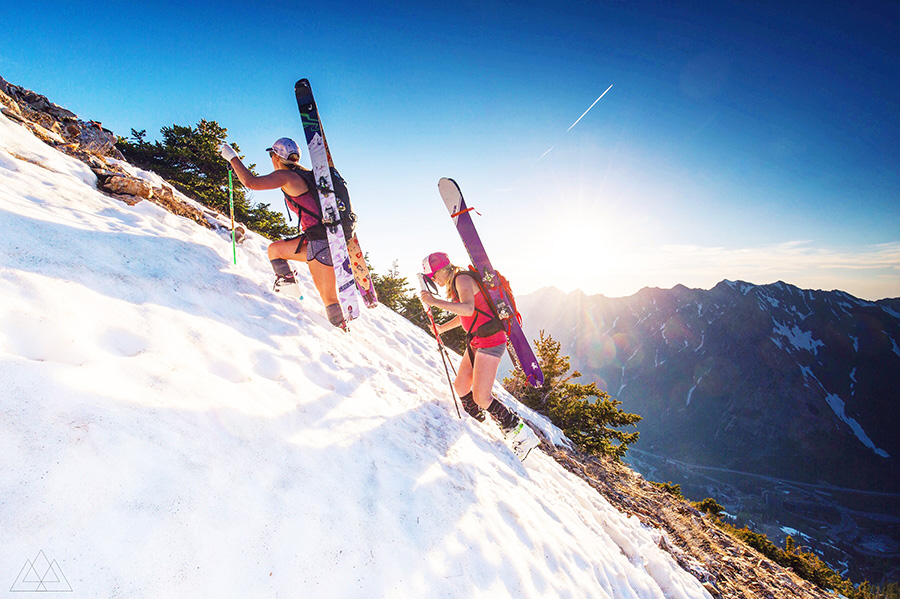 I loved cross-country skiing. I loved competing, and I especially loved the feeling of pushing my body to its physical limit. But as I got older I kept feeling like I was missing something. My last year of cross-country ski racing found me unhappy and unmotivated, and I knew I had to make a change.
I retired from racing, moved west to Salt Lake City, bought a downhill set up and I haven't looked back. Skiing was always my greatest love, but it never felt completely right. Who knew all I was missing was a little bit of downhill?
Favorite resort/mountain/backcountry zone? The Wasatch. The Teton Pass area is a close second. Favorite resort is Revelstoke Mountain Resort.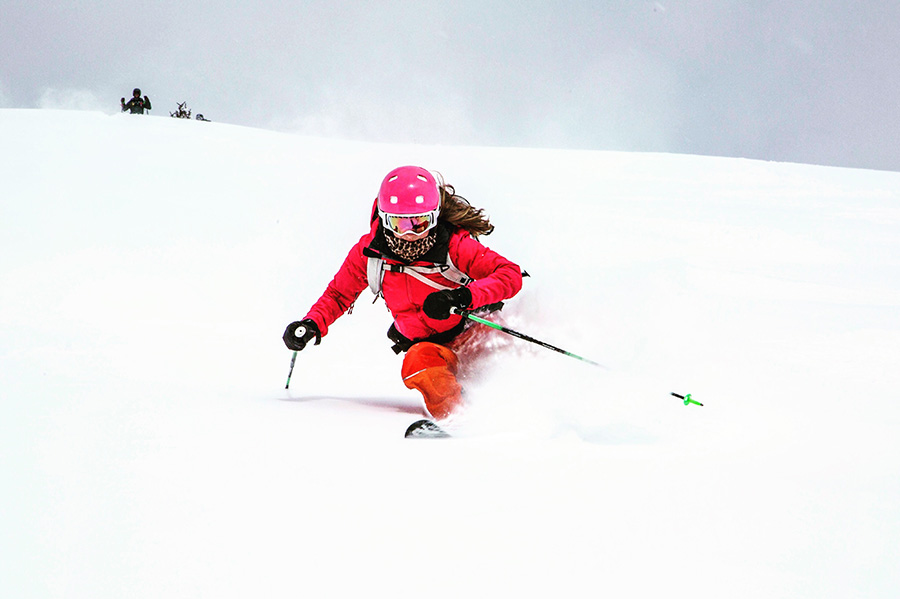 Tell us about the most epic ski day of your life. A powder day at Powder Mountain Resort in Eden, UT. It was dumping all day and the resort was relatively empty so every run was first tracks, not to mention that everything would fill in after a run or two. We skied straight from 9 a.m. – 4 p.m. with no breaks. It was heaven.

When you are training, who challenges you the most?  I have a great group of female friends, all strong athletes, that challenge me every day. My boyfriend is also an expert skier and my training partner.
Greatest Inspiration? My Mom. She is also a talented competitive skier who inspires me everyday.
Beer or Wine? Tequila… Corona to be exact.
---