New England's Custom Ski Builder Parlor Skis
Proudly Made In The USA
—
"Our skis are customized for you, by you and with you, each one as individual as you are."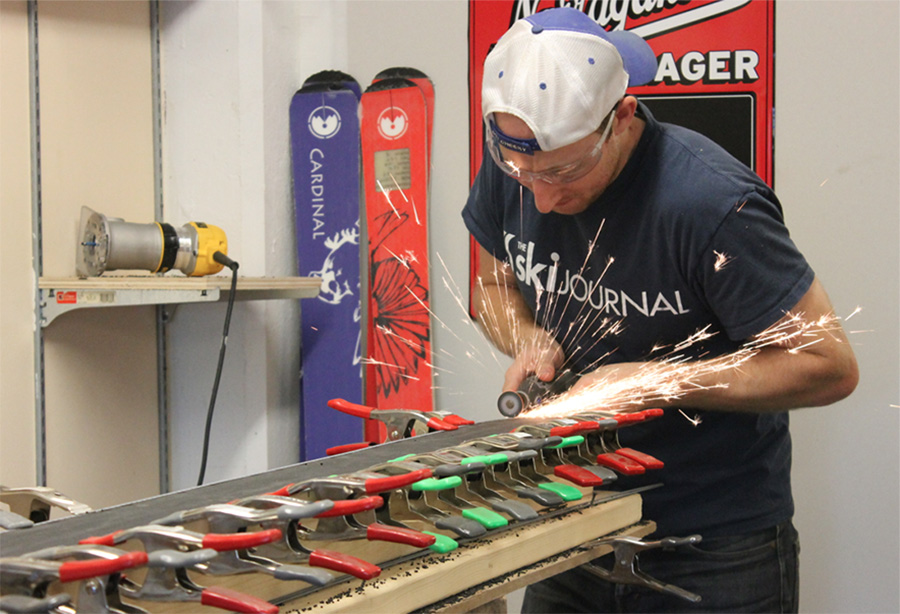 Parlor began with three friends in an abandoned funeral parlor in Cambridge, MA. Over years and many late nights honing the science and art of ski building, Parlor Skis was born. After designing and building three models considered worthy, Parlor sold an initial run of 25 custom pairs and never looked back.
Today Parlor is  the largest ski manufacturer in New England, and proud to be among a growing industry of ski builders and artisans across New England and the U.S.
Meet The Parlor Team


Parlor Co-founders Mark Wallace and Pete Endres, pictured top row, left to right; co-founder Jason Epstein, and owner, Tyler Grees pictured middle row, left to right, grew up in New England cutting their teeth in the youth race leagues, and later honing their skills through academy, collegiate and professional circuits. Along with their canine co-workers bottom row left to right, Mason, HR director, food tester extraordinaire, Auggie, office manager and disciplinarian, and Penny, sensitivity trainer and director of cuteness, Parlor Skis was founded on a shared passion for skiing, New England and building great skis.
Welcome to the Parlor; it's different here… Watch the video below.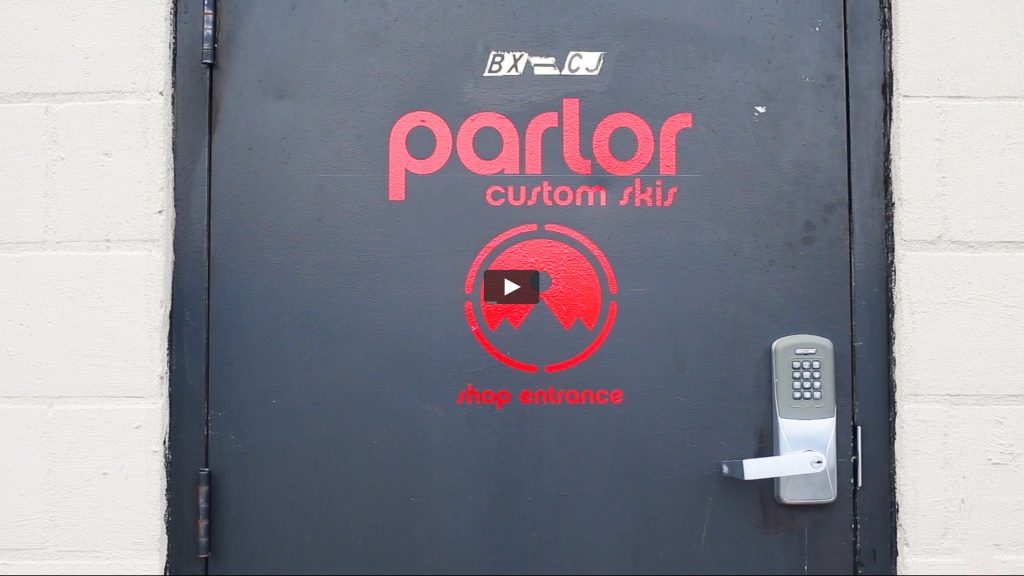 The team's goal is to share their passion with as many people as they can—believing strongly in the New England tradition of hard work and making things the right way. Parlor is proud to hand-make each pair of skis to order in the brand's East Boston factory.
Photos and video courtesy Parlor.