Outdoor Retailer Summer Market kicked off yesterday bright and early with the 7 a.m. OIA Industry Breakfast, featuring former Interior Secretary Sally Jewell speaking on the theme of "Together We are a Force for Public Lands." So it's fitting that yesterday, OR attendees got outside to enjoy those lands at a variety of pre-show experiences.
Writer: Carly Terwilliger
Demo Day, held this year at Jordanelle Reservoir, started off drizzly but ended up being a perfect day for checking out all things waterborne. Kayaks for fishing, and ones that fold. SUPs of every variety – big, small, inflatable and a memorably enormous Super SUP from Airhead that holds up to eight paddlers. Stand-up paddling continues to grow in popularity, in part because you can pick it up in a morning. After a quick dry-land lesson, this first-timer spent an enjoyable hour exploring the reservoir on a SUP with nary a man-overboard threat.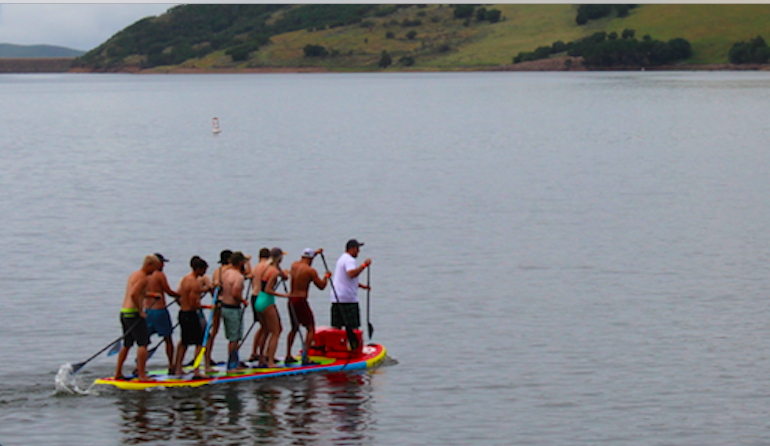 "You can feel how stable they are," said Jimmy Blakeney, product and marketing manager, Bic Sport North America, who also said proper technique is the best way to get the most out of your board. "Sure, you can paddle with your arms, but paddling with straight arms and using your core to move the paddle gives you a lot more power." Other SUP tips from Blakeney included picking a destination to paddle toward and going from your knees to your feet in one smooth motion, "like a squat." And the number-one thing to remember when trying out a SUP? "Put the whole paddle blade in the water before you move it."
A popular outlier among the watercraft was the Schiller water bike – basically a miniature catamaran powered by a bicycle. "Cyclists like them because it's a way to explore different places by pedaling, but people are also increasingly finding us through the paddlesports world, said Founder and CEO Judah Schiller. When he first started working on the design, "the prototype design was almost identical to what we have now," he said, but with different materials. Although the price point is high in comparison to its paddle-powered brethren, the Schiller bike is admittedly fun and, like SUPs, benefits from its ease of use and stability.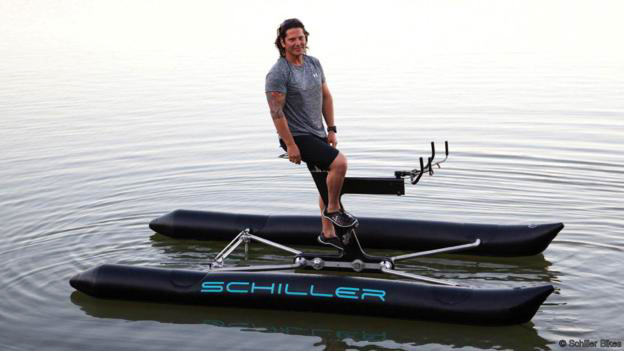 On land, the Rungu Electrical Juggernaut saw plenty of test drivers.  A 2,000-watt motor operates with a throttle and can assist or replace pedal power, and the two front wheels add traction and stability in sand, snow and mud.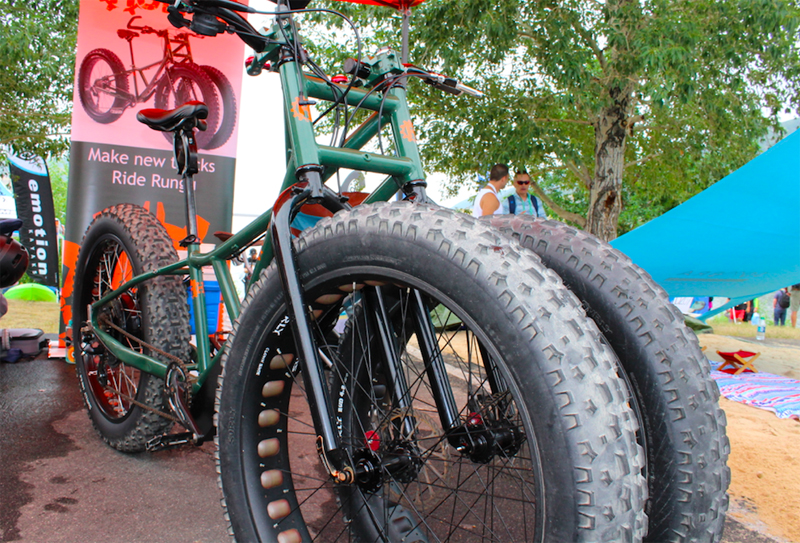 And for a midmorning pick-me-up, the bizarre-looking but effective Bripe Brew Pipe provided both a strong, delicious coffee shot and an appealing experience – you hold a blue flame torch lighter under it to bring the temperature up, then hold it by its cork handle and sip it out of the stem.
And now from the reservoir to the trail, where the Merrell team was showing off its MQM light hikers, which are designed to be equally effective on the hike up and the run down. Messing around on the boulders at the top of the hike, we found the sticky sole also worked well for scrambling. Although spirits were high on the hike, which ends up overlooking the city, so was the humidity – the Uinta post-workout beers were well earned.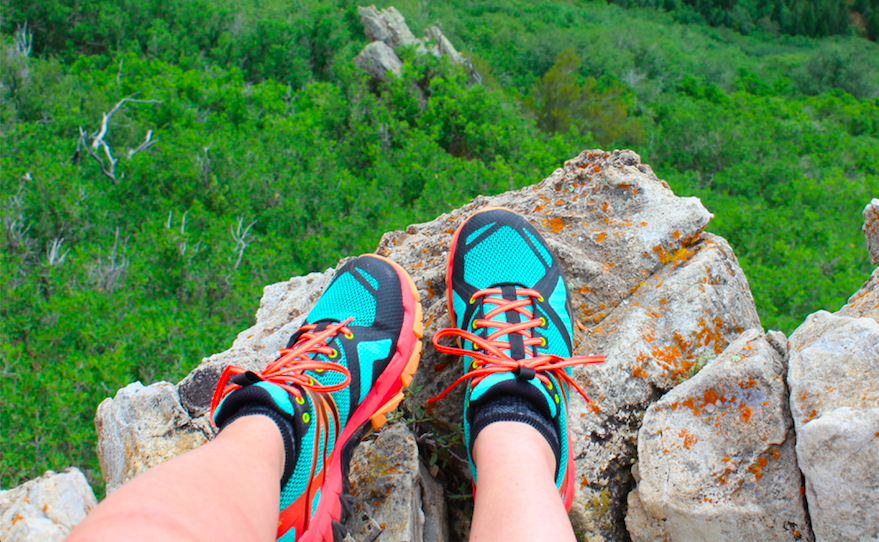 Lead Photo: Former Interior Secretary, Sally Jewell
Photos courtesy Outdoor Retailer, OIA and Carly Terwilliger