SGB interviewed experts from Sweet Protection, Giro and Shred & Slytech about the latest helmet innovations – and why there's no excuse not to wear one.
Writer: Carly Terwilliger
Before heading out for a dose of adrenaline on the slopes, trail or rapids, the most perfunctory step you can take to ward off the many dangers of outdoor fun is a helmet. You should buy one and wear it because – surprise! – there are rocks out there.
But just because we should use a helmet doesn't always mean we do, despite the constant flow of warnings about concussions coming out of the NFL, among other places. It's time for outdoor athletes to heed those warnings and stop worrying about possible discomfort, expense or looking like a dweeb.
Recent advancements in design and materials have made helmets not just safer but cooler, with sleek profiles and built-in camera mounts.
SGB spoke with a panel of helmet experts from Sweet Protection, Giro and Shred & Slytech about the latest in brain buckets.
Most people clicking into skis or hopping on a mountain bike know a helmet is an essential, not an option, but it's a crap shoot whether they'll actually use one. Rob Wesson (pictured below), senior director of R&D at Giro, commented, "They're just looking for a decent helmet – something that doesn't make them look too goofy – for a good price, which varies by person."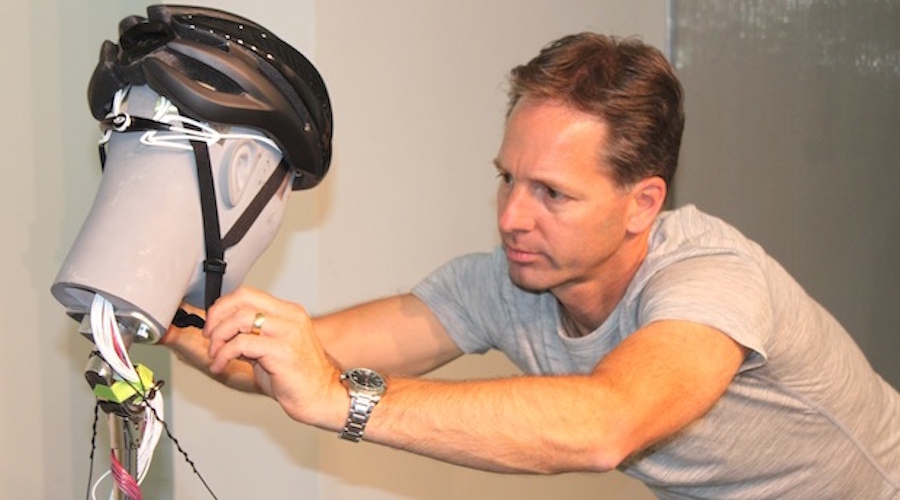 "Looking goofy" is a deal breaker for many potential helmet buyers, so designers focus simultaneously on making a product that's eye-catching as well as safe. "Anybody can make a helmet safer by making it bigger," observed Sweet Protection White Water Specialist Johnnie Kern. "But style is important, and today's helmet makers have access to better materials and manufacturing technique."
Sweet, for example, blends carbon fiber with custom tuned thermoplastics and expanded polystyrene of different densities. Giro incorporates MIPS (Multi-direction Impact Protection System), which "is a major step forward in protection," said Wesson. And Shred is tackling impact absorption with nanotech, said Co-founder Carlo Salmini. "Helmets of today are also now addressing the issue of concussion caused by rotational forces through different systems," he explained.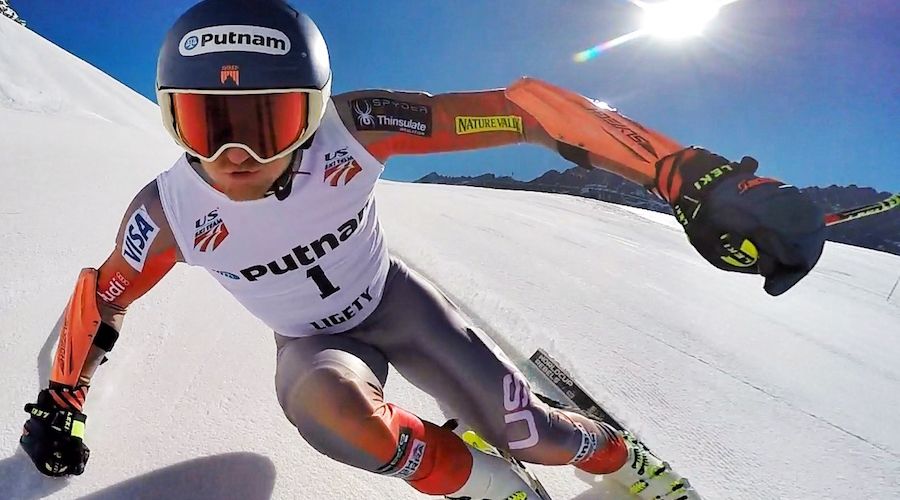 If that all sounds technical, you're not alone – there are roughly two groups of purchasers, each bringing their own set of priorities into the shop. "There will for sure be tech savvy people who will be intrigued by the technology that is embedded in the product," said Salmini, "but there will also be people who care about the way they look for the most part."
Kern agreed that "The first two things people are concerned with are how a helmet fits and how it looks, not always in that order. That said, we will be the first to say not all heads are shaped the same, so if Sweet doesn't fit you properly, you should consider a different brand." Apparently, there are plenty of heads to go around.
Accessories need to adapt quickly to consumer sentiment, as evidenced by the rapid incorporation of touchscreen capability into all kinds of gloves after smart phones became a must-have for pretty much everyone. For helmets, "Many were thinking that display interaction was going to be that kind of disruption but it didn't really work well in goggles, at least so far," said Salmini. "I don't really see anything coming of that kind yet."
Wesson also sees some ambiguity when it comes to the next best thing in helmet features. "Touchscreen glove compatibility is a decent analogy, but not perfect," he said, but identifies "camera or light attachment integration as well as earphone compatibility" as some things Giro is focusing on. "The problem is that people are very self-conscious about how a helmet looks on their head as well as the weight … As electronics get smaller, lighter and more integrated, we foresee additional opportunities to use these technologies in the future."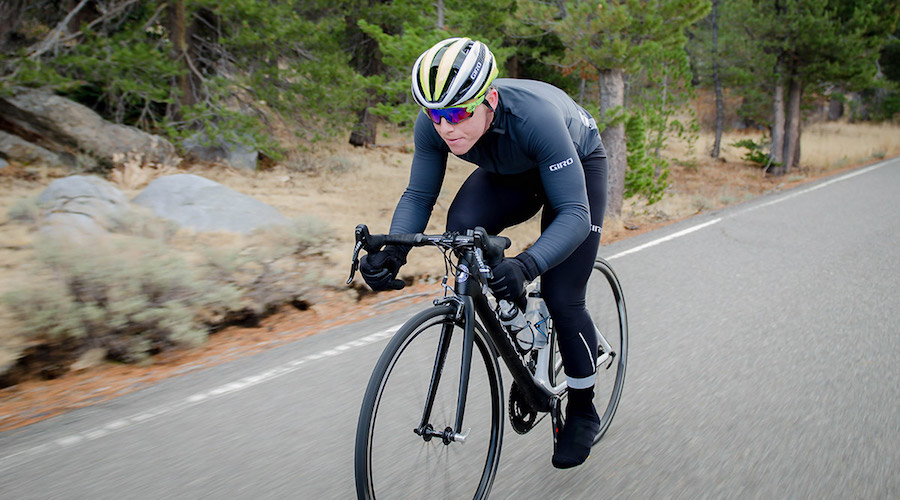 Electronics are also top-of-mind at Sweet. "The most recent innovation Sweet has incorporated is helmet cam compatibility. "First, when you are wearing a helmet cam and hit something solid, there is a chance the camera will punch through the helmet's outer shell." That's why the brand's Grimnir helmet "adds reinforcement in these locations to prevent the cam from injuring the user," and "low profile cam mounts allow you to remove the cam and keep the exterior of the helmet smooth."
As spring approaches and adrenaline junkies turn their attention from snow sports to mountain biking and whitewater, satisfied shredders will often come back for a certain brand's helmet if the winter version got the job done. "To be successful at retaining customers, you need to give them a reason to come back," said Kern at Sweet. And according to Giro's Wesson, "many resort areas are opening their trails to mountain biking in the off season, so you tend to get the same clientele using the resort year round."
So how exactly do you get that clientele to return when the snow melts? As Salmini succinctly put it, "Amaze them with the product they just used for the season that's over."
Photos courtesy Sweet Protection, Shred/Slytech & Giro