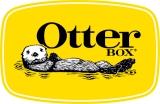 OtterBox will be the official technology protector of the second season of Dangerous Waters, an adventure reality television series featuring a team of five on a quest to become the first to travel the globe on Sea-Doo personal watercraft.
In July 2012, Dangerous Water Productions will begin filming the second aquatic adventure, which will span 5,700 miles from Nome, AK to Taiwan in just over two months. OtterBox will provide waterproof, crush proof storage boxes in addition to protective smartphone and tablet cases to keep the Dangerous Waters team connected with family, friends and fans during their attempt at a record-setting journey around the world.
"While filming in some of the harshest conditions on the planet, we need to be absolutely sure that our communication devices, camera gear and tapes stay safe," said Dangerous Waters expedition leader Steven Moll. "It's a comfort to know that we now have the protection offered by OtterBox."
"We're excited to be involved with a record-setting expedition like Dangerous Waters," said OtterBox Founder and CEO Curt Richardson. "OtterBox provides protection for what's next, no matter what that may be, and on this voyage there will be a lot of unknowns. By providing a wide range of protective solutions for the team's technology, we're helping to ensure their safety and connection with family and fans along the way."
Fans can follow the production of the second season beginning June 28, 2012 by downloading the free Dangerous Waters smartphone app, sponsored by OtterBox, on iPhone and iPad devices. Exclusive behind-the-scenes footage will appear at OtterBox.com.
To complete their goal of becoming the first team to circle the globe on personal watercraft, in total the Dangerous Waters expedition will visit nearly 50 countries and cover some 37,000 miles over seven seasons. The first season of Dangerous Waters is currently airing in 78 countries.
Founded in 1998, Otterbox is headquartered in Fort Collins, CO. In 2010 OtterBox established an EMEA headquarters in Ireland and an APAC headquarters in Hong Kong.