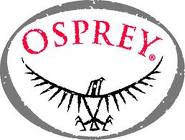 Osprey Packs, Inc., the outdoor pack company, announced several staffing changes and additions at their Cortez, CO headquarters, with two promotions and five new hires within the operations, finance, customer service and warranty/repair departments.
"This is an exciting time at Osprey with growing sales and an ever expanding product line," said Tom Barney, CEO of Osprey Packs. "We feel very fortunate to be experiencing this type of growth, even in a down economy, and are pleased to continue to create jobs opportunities in our community."
Osprey has recently restructured their operations department, integrating their shipping and warehouse departments into a single entity to streamline the global distribution process. As a result are two promotions within the Osprey operations department and one internal hire.
Joel Rouse has been promoted to Osprey assistant shipping manager. He has been with Osprey for five years as the lead in the shipping department.
Jeanette Stefanik, a four-year Osprey veteran, has been promoted from warehouse lead to assistant warehouse manager. Thellisa Williams has been hired as a warehouse assistant to support growth and operational reorganization. Her past Osprey experience includes more than five years as an Osprey temporary hire, assisting in the operations department, quality assurance and elsewhere. Osprey's continued growth and success has driven the need to hire four new team members in other departments as well.
Jason Strickland has joined Osprey as a technology and data mining associate. He will be working closely with Osprey CIO Phil Schmitt, advancing the company's growing technology and data mining needs. Strickland was most recently a data analyst for Vanguard in Scottsdale, Arizona. His past outdoor industry experience includes Osprey Packs product specialist at both Cortez and Ho Chi Minh locations and retail buyer for Charbon's in Athens, Georgia.
Blair Volpe has rejoined Osprey as a customer service representative, servicing the growing needs of Osprey retailers, sales representatives and consumers. His past experience includes 12 years in the outdoor industry, including former returns manager for Osprey Packs and supervisor of retail sales and the flagship REI store in Denver.
New to Osprey is Stephanie Waechter, who has been hired as finance associate, supporting the company's growing accounts receivable/accounts payable and general finance needs.
Iris Canyon has joined Osprey as a repair associate within the warranty/repair department. An expert seamstress, Canyon will provide quality repairs in support of Osprey's All Mighty Guarantee.