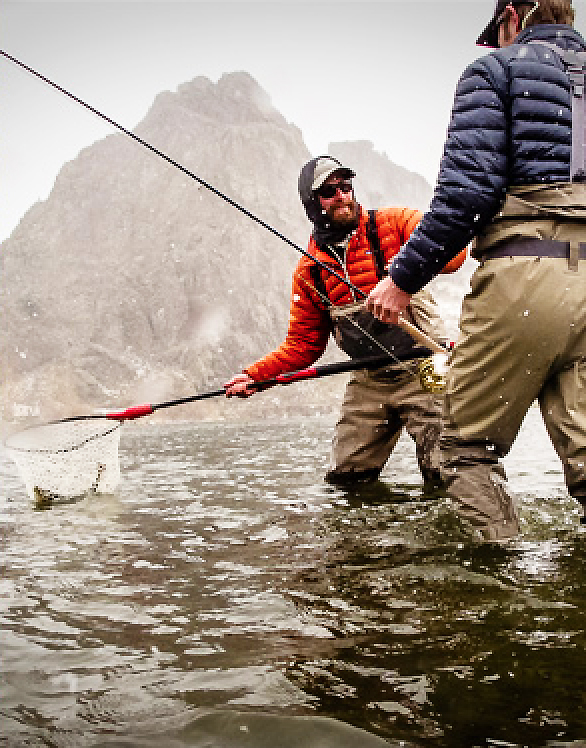 There are breakthrough innovations that elevate performance to another level in the evolution of a product. The Orvis PRO Boot is a collaboration between Orvis and Ortholite to create the Orvis PRO Wading Boot with Ortholite X25 insole, to be sold online and in-store worldwide starting January, 2019.
"We are excited to collaborate with Orvis on the development of their latest premium wading boot. This partnership couples Orvis' longstanding reputation for the highest quality, best performing outdoor gear with OrthoLite's unparalleled comfort and performance technology and is sure to provide consumers with a product they will love and use for years to come." — Dan Legor, director of marketing, OrthoLite
"Since the boot has an OrthoLite insole comprised of open cell foam, which is the industry standard for high end athletic shoes, it will give wearers nice rebound and comfort. The insole is molded and custom cut to fit this particular boot. More so, it will not compress over time–even in three years. It'll give the same comfort as it does when the boots are new." — Tom Rosenbauer, marketing manager, Orvis Rod & Tackle
The boots are the latest addition to Orvis' PRO line, which includes fishing and wading gear for anglers. American-owned and operated, OrthoLite is a completely vertically integrated insole manufacturing facility as well as a chemical systems-house, producing proprietary open cell polyurethane formulations with plants in the U.S. and Asia.