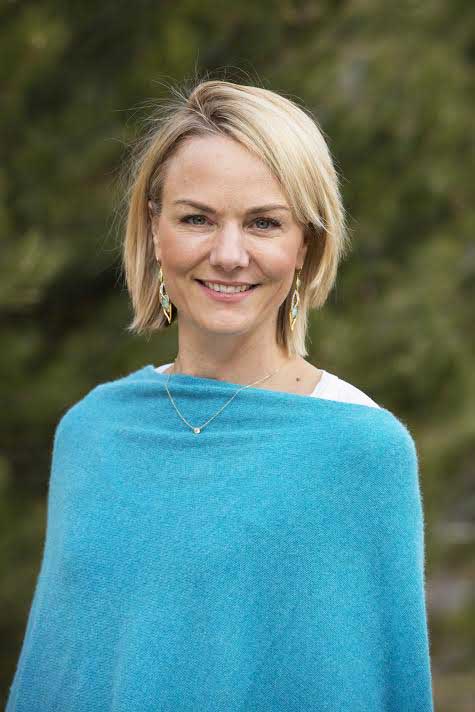 Open Sky, a wilderness therapy program based in Southwest Colorado and Southeast Utah, has recently launched a podcast titled SKYlights. In each episode, Open Sky Founder and Executive Director, Emily Fernandes, pictured here, will speak with staff and a series of experts in their given fields on the value of wilderness therapy toward a journey of wellness, self-discovery and growth.
Emily, a licensed clinical social worker, is passionate for the outdoors and committed to working in the modality of wilderness therapy. Her own journey began in 1995 on a NOLS course before she gained experience as a field guide for Aspen Achievement Academy and doing work for Hurricane Island Outward Bound and Connecticut Wilderness Schools. She helped to found Open Sky in 2006.
During her first five years with Open Sky, Emily has worked with leading therapists who specialize in helping adolescent girls and boys with emotional and psychological disorders using her broad range of experience to the conversation surrounding key topics related to wilderness therapy and a family systems approach to health and wellness.
The model at Open Sky integrates the latest in evidence-based clinical studies using mindfulness and holistic healing approach. "I'm thrilled to have the opportunity to talk with our expert staff about topics related to wilderness therapy and treatment. I'm grateful for this platform to share our conversations with a larger audience who might benefit from what we discuss. It's exciting that we can offer parents both a unique perspective on the meaningful work we do at Open Sky and a new connection to the passionate people who carry out that work." — Emily Fernandes
The first episode launched yesterday, May 30. Additional episodes will only be available to currently enrolled parents through Open Sky's secure parent portal. Sample topics include Game Changer: Utilizing Wilderness Therapy to Treat Adolescent Gaming Disorder, with Morgan Seymour (LCSW Clinical Therapist for adolescent boys), Preparing the Road for Your Child (Not Your Child for the Road): How Challenge Cultivates Resilience in Young People, with Jonathan Mitchell (Clinical Therapist for adolescent boys), How Will Wilderness Benefit Me, an interview with Mariah Loftin (Clinical Therapist for young adults) and Transition Age Young Adults: How Are They Unique, an interview with Chris Blankenship (Clinical Therapist for transition age young adults, 18-to-20).
To learn more about the SKYlights podcast and to subscribe go here. To learn more about Open Sky Wilderness Therapy, go here. Photos courtesy Open Sky