The man behind Jackson Hole's home for handcrafted snowboards dishes about Franco's new limited-edition RPK line.
Writer: Carly Terwilliger
Mikey Franco's snowboarding life began in Pennsylvania before he went on to spend the next three decades as a backcountry guide in Jackson Hole, WY. "I've been a guide and instructor virtually my whole life," the founder of Franco Snowshapes said. His background and passion led him to a Burton gig training instructors in Japan, where he met legendary Gentemstick founder Taro Tamai and fell in love with Tamai's creations. "They were the most beautiful boards I'd ever seen," recalled Franco. "Very powder-specific."
The trip to Tokyo wasn't all beauty and revelations, though. A season-ending injury shortly after landing had Franco asking that useful but daunting question – now what? Fortunately, his Jackson Hole neighbors at Igneous Ski Factory took pity on him and offered a solution. They suggested that while he was injured he come in and make a snowboard. Franco (pictured right) spent 2010 making boards and looking forward to the following season, when he'd be back in the bindings again.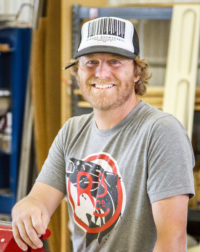 "The next winter, I rode the snowboard I made and it changed my life," said Franco. The "I made this!" feeling was a rush, and when his fellow guides started to take notice he got into the custom snowboard business. The original clients were friends, a "group of riders who were great backcountry snowboarders." Since then, Franco has been designing, shaping and finishing his custom handmade boards at the Maiden Factory in Jackson Hole.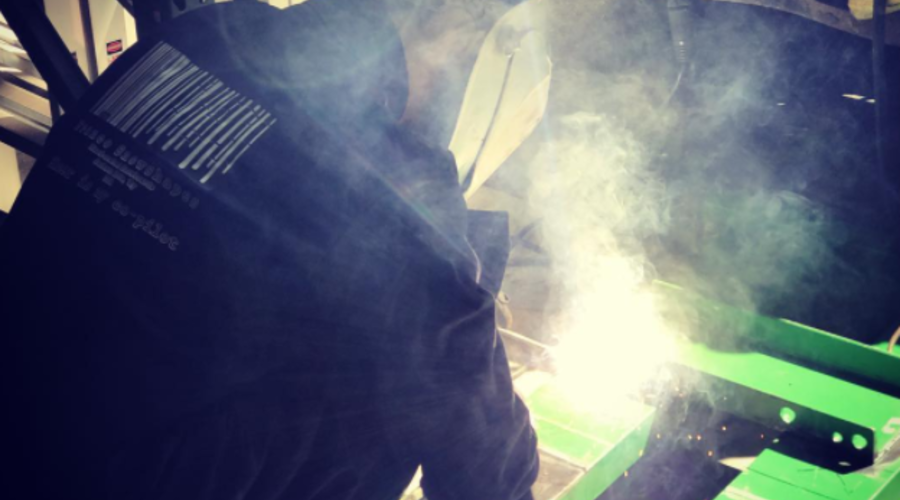 Now, Franco Snowshapes is entering a new phase with a limited-edition snowboard collection. The RPK Line is a collaboration with Sego Skis and features three boards designed, tested and built on both sides of the Teton Mountain Range. The partnership with Sego came about because "for me, it would have been way too time-consuming and inefficient to make them myself," said Franco, but added that Sego laid down "very few parameters. I could do whatever I wanted."
The moniker is an acronym for Rendezvous Peak, a well-known mountain located at Jackson Hole Mountain Resort. The RPK winter weather forecast is the Jackson Hole Ski Patrol's snow forecast for the following day – the higher the number, the more snow predicted. "As a guide, I've worked really closely with patrol and seen all they do to get that mountain open," Franco said. "People don't fully understand how hard they work. They're animals."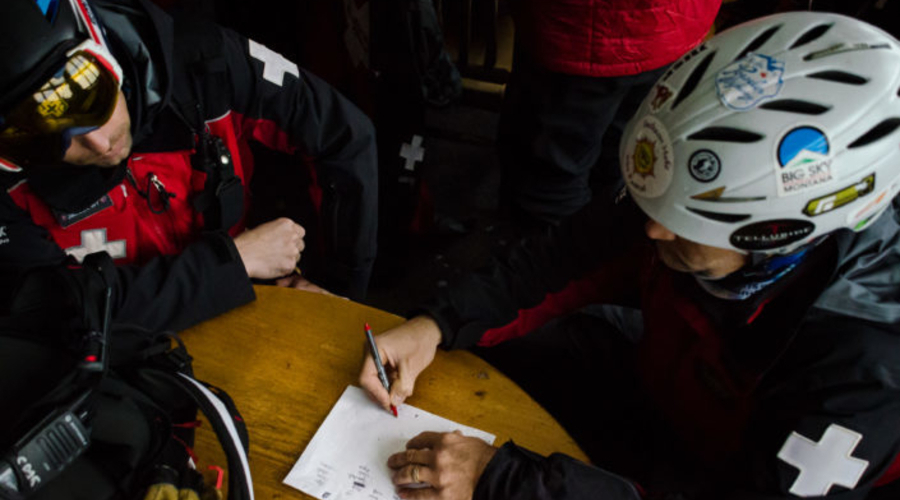 The RPK line (pictured below left) features one women's and two men's all mountain and powder specific boards designed for powder carves, tight trees and steep chutes. The three RPK shapes were selected after being put through the wringer at the Jackson Hole Powwow, an invite-only shredfest that Franco called the "only truly legitimate snowboard test in the country. You go out for three days, ride each other's stuff and give really honest feedback. There's no advertising, it's not run by a magazine or something like that. We're all equal."
That democratic sensibility is built into the boards themselves, which Franco made to be "really rider-friendly." They're made more for the mountain than the park, reflecting an ongoing shift in snowboarder mentality. "Snowboarders are maturing; they're growing up," he explained. "Back in the day were see 10 or 15 percent of riders in the backcountry. Now I'd say it's closer to 40 percent."
There are a score of explanations for this evolution, including an increase in accessible backcountry terrain and more sophisticated splitboard technology, but according to Franco there's a simple underlying factor. When it comes to gravity-defying tricks in the park, he said, there are "snowboarders in their 30s and 40s that are thinking, 'Okay, that's over. I don't want to be terrified.'" In response to this, RPK is an homage to the desire to get out, carve all day and simply enjoy yourself.
Although it is outside his usual hyper-customized offering, Franco intentionally limited the RPK run to 15 boards per design. "I still want people to feel like they bought something special, not something pumped out in a factory," he explained. The boards are meant to be "timeless" and carefully built, something you'll keep forever instead of thinking, "Oh, that's last year's board."
The RPK line will be available in mid-October and can be preordered now. To learn more, visit francosnowshapes.com.
Photos courtesy Franco Snowshapes