On, the Swiss running brand, announced the election of Dennis Durkin as an additional independent member of its Board of Directors.
David Allemann, co-founder and executive co-chairman of On, said: "We are extremely pleased to welcome Dennis to the On Board and with this have him take the chair of the Audit Committee. Together with Alex Perez, we now have a fully independent and highly experienced Audit Committee. Following the recent appointment of Amy Banse as an On Board member, we continue the journey of bringing highly experienced individuals with independent and diverse viewpoints to the On Board of Directors."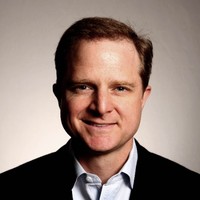 Durkin has served as a board observer to the company's Board of Directors from September 2021 through May 2022. Before that, he was CFO of Activision Blizzard, Inc. (ATVI) before retiring from the company in May 2021. Durkin joined ATVI as CFO in March 2012 and held that position until May 2017. He was chief corporate officer from May 2017 until his retirement in January 2019. From January 2019, he was CFO and president of Emerging Businesses. Before joining ATVI, from 1999 until February 2012, Durkin worked at Microsoft Corp., most recently as the corporate vice president and chief operating and financial officer of its Interactive Entertainment Business. Before that, he worked on Microsoft's corporate development and strategy team, including two years based in London, driving pan-European activity. Before Microsoft, Durkin was a financial analyst at Alex Brown and Company. 
Following the appointment of Durkin as a member and chairman of the company's Audit Committee, Caspar Coppetti resigned from the Audit Committee.
Photo courtesy Dennis Durkin