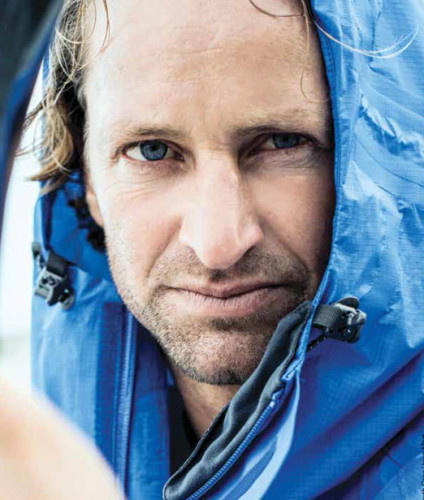 You can do anything you want to in life. If you have a goal and a dream and take daily steps and actions toward it, focus, believe in yourself and never give up. You can do anything. — Chris Bertish
—•—
In everything he does—from inspirational speaking around the globe to breaking world records in big wave surfing and stand-up paddleboarding—Chris Bertish, pictured here,  shifts boundaries and shatters perceptions of what's possible.
His mantra—Dream It. See it. Believe It. Achieve It.—defines his approach to success across multiple sports and as a respected visionary, author, filmmaker, environmentalist, philanthropist and businessman.
In March 2017, Chris became the first person to single-handedly cross the entire Atlantic Ocean, +7500km, on a Standup Paddleboard over 93 days. In doing so, Chris dared to achieve what most people perceive to be impossible.
Chris and I talked about his journey across the ocean, his philanthropic mission for change and his constant and unwavering determination to create and bring into reality anything that he perceives—to see opportunities not as obstacles but to learn, grow and move forward.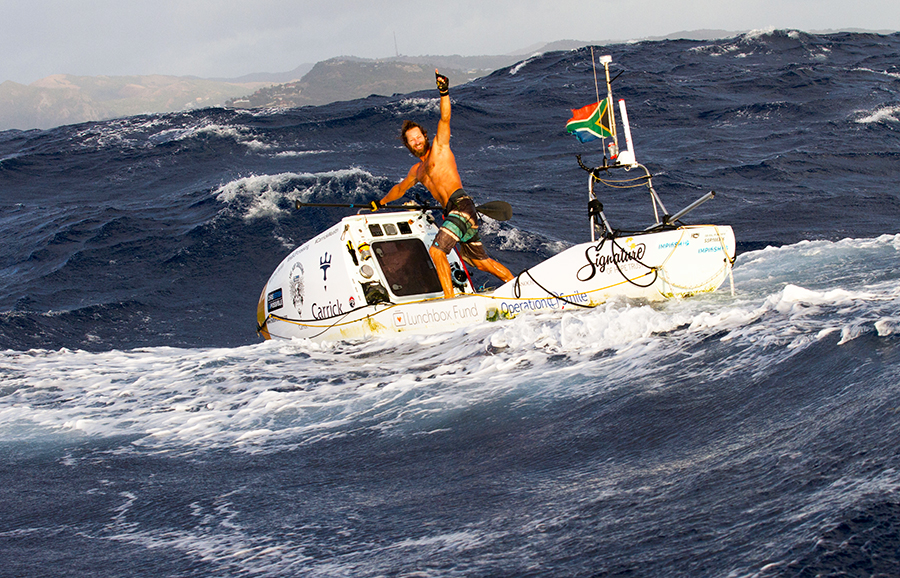 Where did you grow up? South Africa. I currently spend half my time in South Africa and the U.S. I've always lived coastal. I'm the fish without the gills. If I'm landlocked more than four days, I get out off-balance. Water is my church and my sanctuary and the one place that keeps me in check.
There's too much noise and too much distraction in today's world, so you're constantly dealing with mental clutter. The only time you can get rid of that mental clutter is when you get in touch with nature away from other humans and the mechanical world.
What is your association with Body Glove? I came to Body Glove through longtime licensee Surf9, manufacturer of Body Glove footwear and inflatable water sports products, with whom I'm an Ambassador.
I clicked instantly with the company's Watersports President, Luke Hopkins, a former pro paddler himself and one of the most innovative water sports product designers there is, over our love of outdoor adventure and paddling.
You traveled solo on the ocean for more than 90 days without help. What was your mindset? You have to align yourself. You have to let go of all of the things that make you a human on land and become a different person, become a different creature and become very in touch with your surroundings and letting go. Surrender into being in the moment and in flow.
When you were out there, did you become a creature of the water? I did, but that metamorphosis took almost two months because you have to let go of your purpose and that takes a long time to start disappearing. It's not something that you consciously try to do; it just happens over time.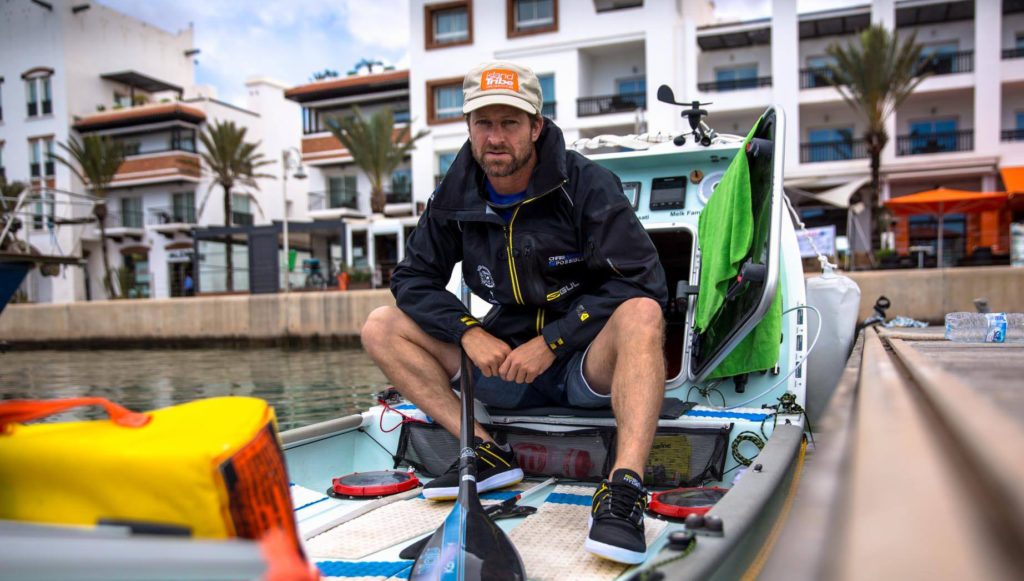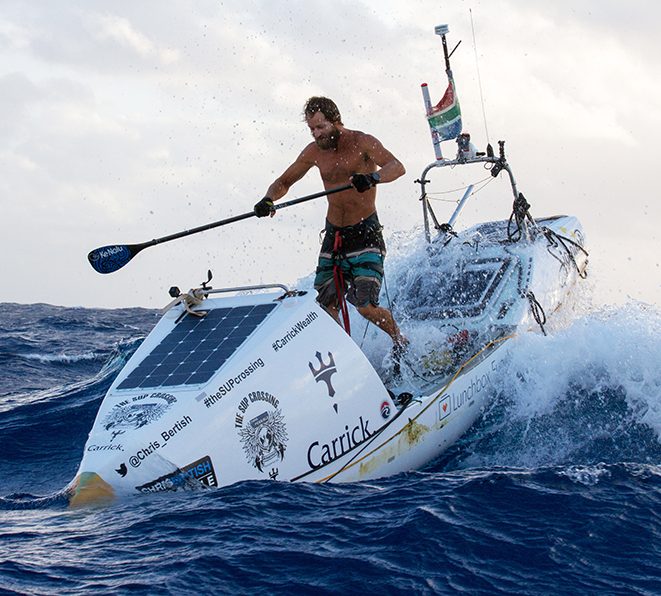 There are a lot of principals that you learn which are really good principals for life. Learning to let go was a big part of this project in regards to letting go of baggage, letting go of control, letting go of having to try to manage everything, learning to be able to be more in flow with the elements instead of trying to control and to manipulate them and go against them.
There are so many life principals you can take from those mindsets that you can apply to all areas of life. You learn a lot about yourself, not just from a physical aspect but from a mental and an emotional perspective. Now you understand yourself and how you are able to manipulate your mental state to ensure a positive outcome—and from getting into a negative state—and to pull yourself out of that spiral—to manipulate it into a more positive state so you can overcome obstacles and challenges that I was constantly faced with—of which many were life threatening.
What were some of the lightbulb moments for you on this journey? One was the letting go process, which was key, and I think I have learned to be able to apply that into other areas of my life as well.
All humans have great difficulty in letting go of a lot of the stuff in their lives, and some carry more heavy in certain areas. And that's the stuff that actually holds us back from moving forward in life.
The second is learning gratitude. To be able to appreciate being in the moment, being able to appreciate what you have, and not focusing constantly on what you haven't and what everyone else has got. It's about an attitude of appreciation even when things get really bad; things could always be worse, especially in the ocean where that's magnified ten times. I learned to manipulate my mind to overcome certain things.
Did you feel like you were a sea creature? In the last month, I became so in tune with everything that I let go of being human and morphed into becoming a completely different creature, as if I wasn't human anymore. I started connecting with the ocean and the creatures and everything around me on a level that I am really not able to explain, so much so that as soon as I got into that state, everything started connecting with me on a different flow.
It was the most pure form of harmony and connection that I have ever experienced in my entire life, and even the creatures started interacting with me; it's a shift in your mental state, your emotional state and a shift in the way you see everything around you. It's an energy field; it's what you radiate out and how you connect it and see the world around you.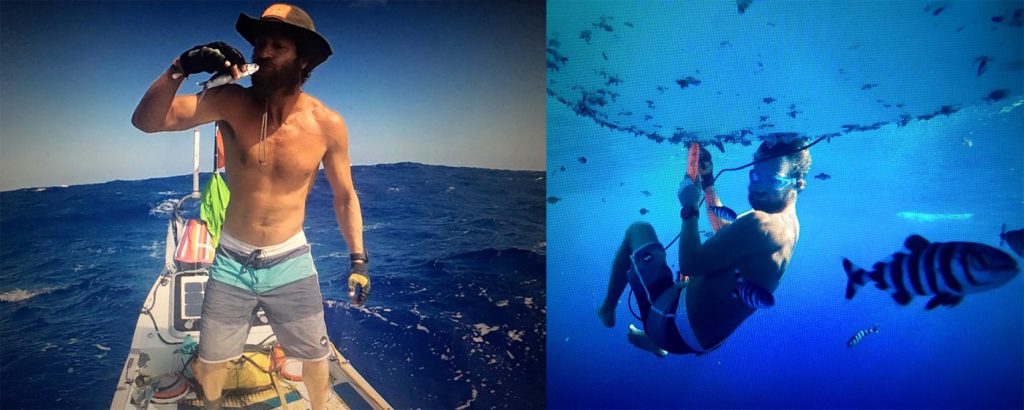 I stopped seeing the world like we see it today. It was as if I was looking down as the human world and seeing it as another species. I literally became one with the ocean. If you have seen the movie "The Matrix," when Neo suddenly could see the matrix, he didn't have to think about it; it just was and he was one with everything. Incredibly powerful. And as soon as he became so in tuned, he didn't have to try to read it. He just became part of it, and that's the only way I can describe my experience. It was the most intense, most pure, most beautiful form of enlightenment I have ever experienced. And I don't know if I will ever experience that sensation again. But very few people get to that space.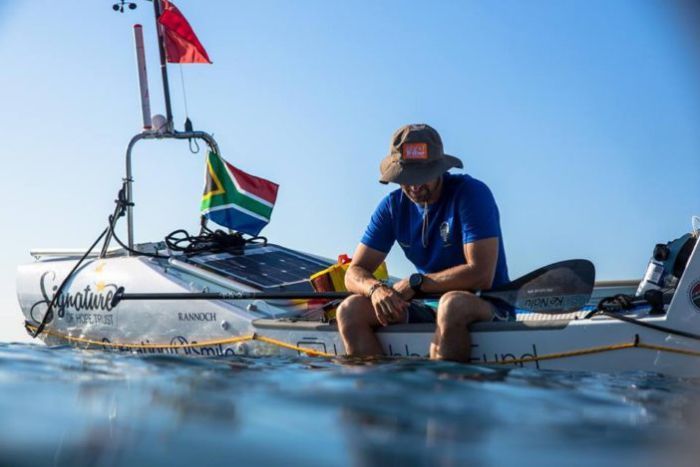 I was under water most of the time. My craft only had a free board. There was a whole layer of moss and green that took over the whole deck of my craft. The ocean had become one with my craft and I had become part of the ocean, moving in harmony with everything.
I saw this happening, but not as much as when I came in on the last day and my brothers and the people who came out on their boat to see me in wild sea conditions. They all just stood there on their boat in giant seas and pumping wind, and they went silent because they were in awe.
They couldn't quite grasp what they were seeing when they were watching me paddle, because I was one with the ocean. No matter what happened to the craft, I would just flow like I was in this dance. In perfect flow and harmony with the ocean and the elements and connected to the craft. And that really doesn't happen in life.
93 days alone in the ocean is a long time. You went through so much that coming back was a severe and quick change to your body. The days were simple, but the nights were torturous and terrifying a lot of the time. You try to get through a 12-hour period padding where you are fearing for your life all of the time. Do you know how long a 12-hour period is when every second of that 12 hours you are fearing that you might die? It is like THE longest experience you will ever have.
Are you talking about rough seas? More than that. Rough seas, leaking problems, tankers that you think might run you over, giant squids that are trying to pull you down into the ocean through giant waves, great white sharks trying to attack you. There were so many multiple life-threatening issues on a day-to-day basis.
Every there to five minutes your craft is getting hit by a wave, turned upside down, and you inside just trying to stay alive, not giving up by hiding inside the craft. I cannot put into words how radical the conditions were, and I was in a craft that shouldn't be out on the ocean.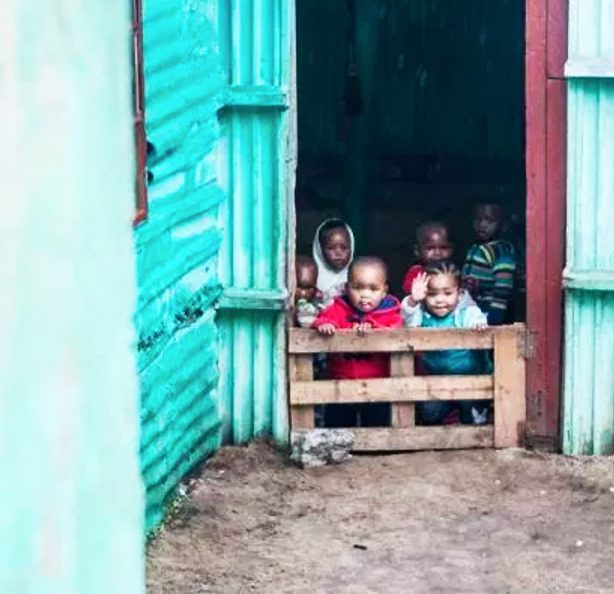 You did this for charity? Yeah, to raise money for kids in South Africa and the Lunchbox Fund, which I am an ambassador for. "Feed A Child, Nourish A Mind."
In some areas of South Africa it is so poor that people don't have enough money to pay for food, so a lot of kids go to school only to get a Lunchbox because they haven't had food the night before.
And then Operation Smile, which I am an ambassador for as well, to be able to pay for operations for deformed cleft palettes and to give a kid back their smile. And that was a very powerful "Why" for me during my journey.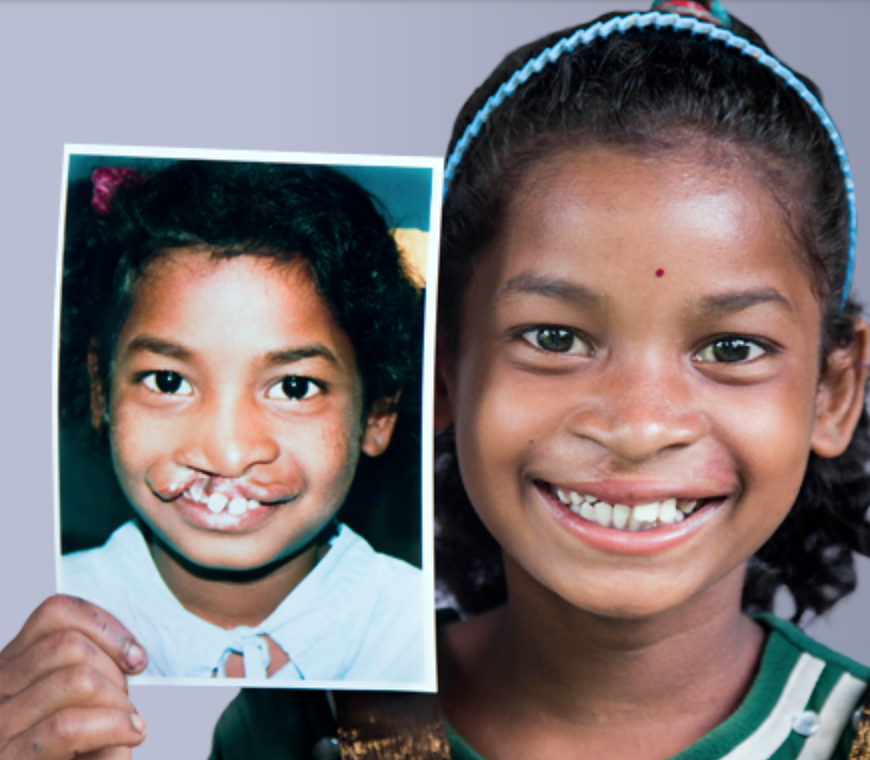 I spent two days before I went out to do the Transatlantic in Johannesburg to watch 50 operations over three days on the 50th Anniversary of Operation Smile. I dressed in scrubs and spent the day watching these operations. It was the most powerful and moving experience I've ever experienced. Some of the parents of the kids at the hospital, had been sleeping outside for two days. Some of the kids and their parents had walked to the hospital three to five days from wherever they lived, doing whatever they had to do to get the operation for their child that day because that was the only chance they were going to get. That not only changes the child's life, but it changes the whole family's life. It's radical.
Ididn't realize it that day that the experience of seeing all that would get me through some of the worst times on my journey. Because I was so inspired and so powered by my "why" that I knew why I was doing it. It wasn't about me; it was helping those kids. When you realize what you are doing has that kind of impact, then what kind of human being would you be if you didn't do it?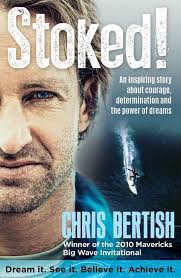 Where are you now? I am in the process of finishing a film about my journey on the water, and I am releasing my book, pictured left. Click here to purchase. I also speak around the world to use my story to inspire other people into believing in themselves and what's possible.
I am not superhuman, nor am I a paid professional athlete; I'm just a normal guy working damn hard.
Photos courtesy Craig Kolesky, Brian Overfelt, Alan van Gysen and Chris Bertish