At the 2022 NRF Big Show in New York City, Nordstrom's President and Chief Brand Officer Pete Nordstrom provided an extensive view of the retailer's revamped merchandising strategy that has lately included expanded assortments, the arrival of several direct-to-consumer brands and partnerships with retail competitors. One collaboration he discussed during the session was its new deal with Fanatics.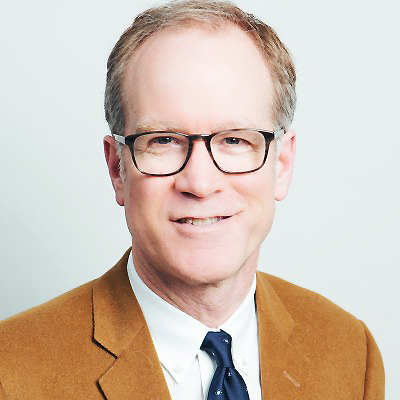 Last November, Nordstrom announced it had formed a partnership with Fanatics to enter the sports licensing business for the first time. As part of the agreement, Fanatics products became available on its website, Nordstrom.com.
"That's an interesting one," Nordstrom said about the Fanatics' deal. "It's a big business, and the whole sports tie in, whether through colleges or professional teams. Our customers buy that stuff too."
The partnership, he said, reduced risks for Nordstrom because orders are fulfilled and shipped by Fanatics, and Fanatics owns the inventory.
"We were able to get into business with them in a way where we didn't have ownership of the product, but can serve as a platform to offer it to our customers online and see where that takes us in stores. They've been great partners."
He said the Fanatics' deal is "reflective of where we can go and how things have evolved and changed from the traditional legacy way of business like ours worked."
Another unique partnership for Nordstrom was announced last July with Asos to bring the U.K.-based retailer's brands into its stores and allow Asos' customers to pick up and return its products at Nordstrom and Nordstrom Rack locations.
Nordstrom said the collaboration came about because it had existing business with Topshop, which Asos acquired from bankruptcy. In discussions on moving forward with the Topshop partnership, Nordstrom and Asos discussed a bigger opportunity with the retailer.
"As we talked to them, it was inspiring and exciting to see how they do business and their clarity about who their customer is (their 20-something customer). We have that customer in a big way, too. And I think every retailer here can appreciate that a big part of our job is also the acquisition of it, and it's about getting younger customers engaging with your brand."
Asos was selling online in the U.S. but had no physical stores. The collaboration marked the first time Asos sold in another retailer's store.
Nordstrom said the opportunity to add more brands and expand categories is partly because online has become a bigger sales driver for Nordstrom. Previously, constraints created by the physical four walls of a store often capped expansion. For instance, Nordstrom recently made a bigger push in the home and jewelry categories. In the past, expanding such categories would have meant shrinking shelf space in-store for its core apparel and footwear offerings. Online shopping, which now represents around 45 percent of Nordstrom's sales, "has opened up the aperture for us to do more."
The changes also reflect a more open mindset by Nordstrom's management. Nordstrom's president remembers the days when previous generations of his family, including his father, would question why the store was selling a "competitor" brand like Brooks Brothers.
"The fact is, customers don't look at it that way," Nordstrom said. "Customers look at it like, 'I like that brand.'"
For example, he offered Madewell, the J. Crew-owned brand that Nordstrom first began selling in its stores in 2015. He cited one customer commenting, "Wow, now I can buy my favorite brand in my favorite store."
Nordstrom is often the first, and sometimes only, wholesale account trending DTC brands. Asked about its success in securing access to DTC brands, Nordstrom said the retailer offers "a lot of customers" and "high-quality customers" and allows the DTC brands to avoid the marketing expense in reaching those customers.
However, he noted that all such brand partnerships have to complement both sides.
"We are interested and willing to work with new brands and have that sense of flexibility to do what we can to partner together, and it's been great. The perfect scenario for us is to have a well-known, highly sought-after brand that you can't find in many places. I don't think we are great at making an unknown brand known. But we are good at making a known brand bigger and better…We welcome those chances to work with new brands like that. It's a fun part of the job."
Photos courtesy Nordstrom