The new socks are a tip of the hat to NBA traditions like layering, wearing one higher than the other and scrunching around the ankles.
Nike left no stone unturned in their newly minted partnership with the NBA. The swoosh's new basketball uniforms are packed with tech and meticulously designed – right down to the socks.
The process behind new Nike NBA NikeGrip Power Crew and Quick Crew socks took a lot into consideration. They had to provide comfort, protection and traction while honoring intricate NBA sock traditions like layering, wearing one higher than the other and scrunching around the ankles.
Nike designers created two types of socks for its partnership with the NBA: the thick, cushioned NBA NikeGrip Power Crew sock and the lightweight with medium cushion NBA NikeGrip Quick Crew sock. Both are made with NikeGrip yarns – ultrafine polyester fibers twisted with traditional fibers to increase the sock's surface area – for anti-slip traction and zoned cushioning.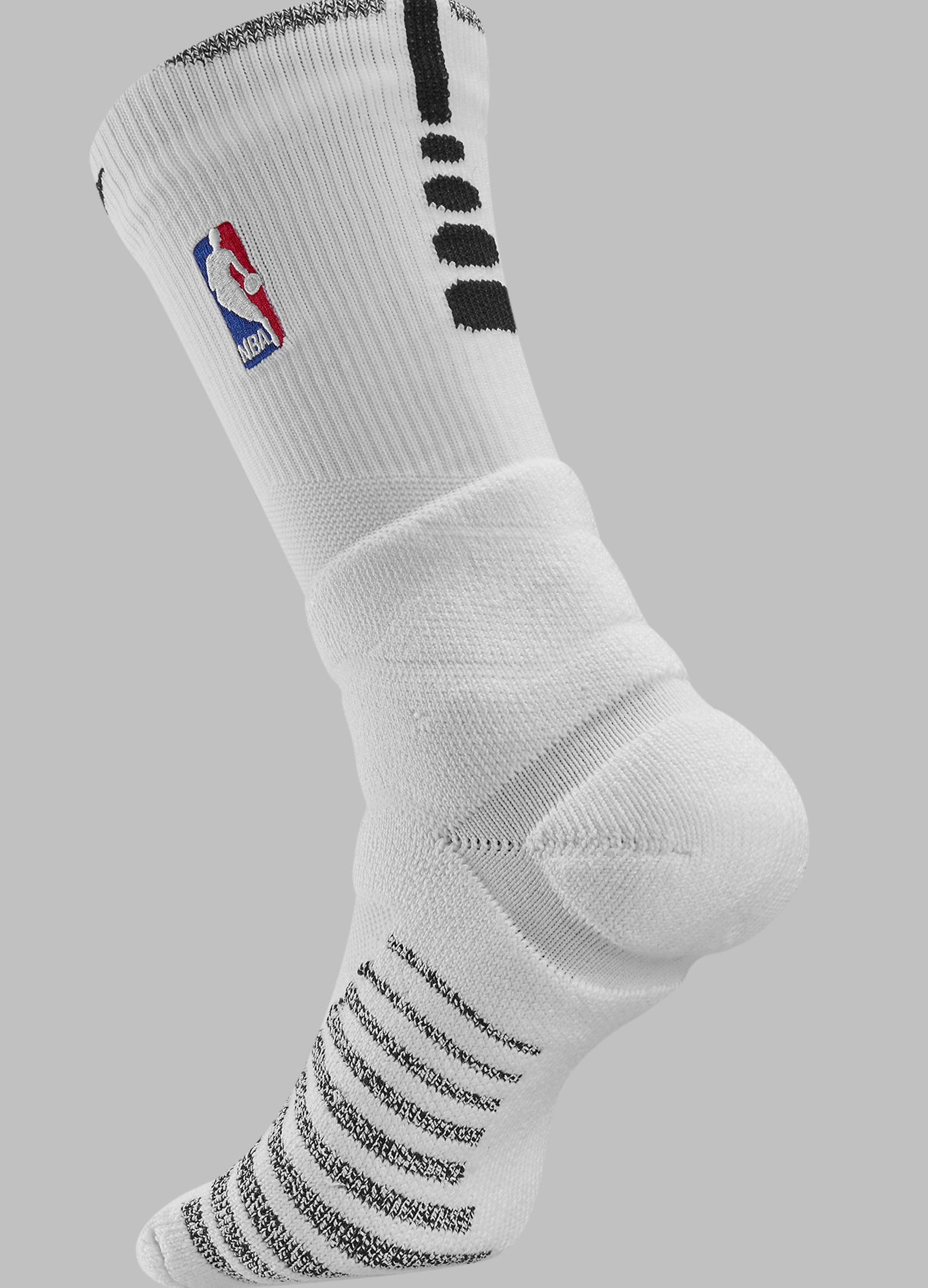 "Socks are the first line of defense," said NBA legend Kobe Bryant. "Your feet are the most important thing you bring to the game. You've got to take care of your feet."
Kevin Durant, who is known for layering two pairs of socks out of a preference for maximum cushioning around his heels and ankles, also weighed in on the NBA NikeGrip Power Crew sock. "I want a lot of cushioning," Durant told the development team. "But I want to feel the court."
Feeling the court is equally important to LeBron James, who pushed the designers to prioritize traction as much as cushioning, and to achieve an optimal level of compression and flexibility around the foot and ankle.
"It's important that I don't slide in my shoes," said James, whose input influenced the placement of NikeGrip on the NBA NikeGrip Quick and Power Crew socks. "I need traction for cutting and jumping."
Here's a few things you need to know about the new socks. They're the first Nike socks to have the NBA logo. Special versions of both socks will be worn by all NBA athletes throughout the season, and there will be a Nike sock for each uniform edition. Nike's NXT developed a new machine with a larger dial and needles that have wider entries to fit thicker yarn through, which enables the machine to create bigger terry loops that are knitted to sculpt the foot. The forefoot, heel and ankle have the most cushion.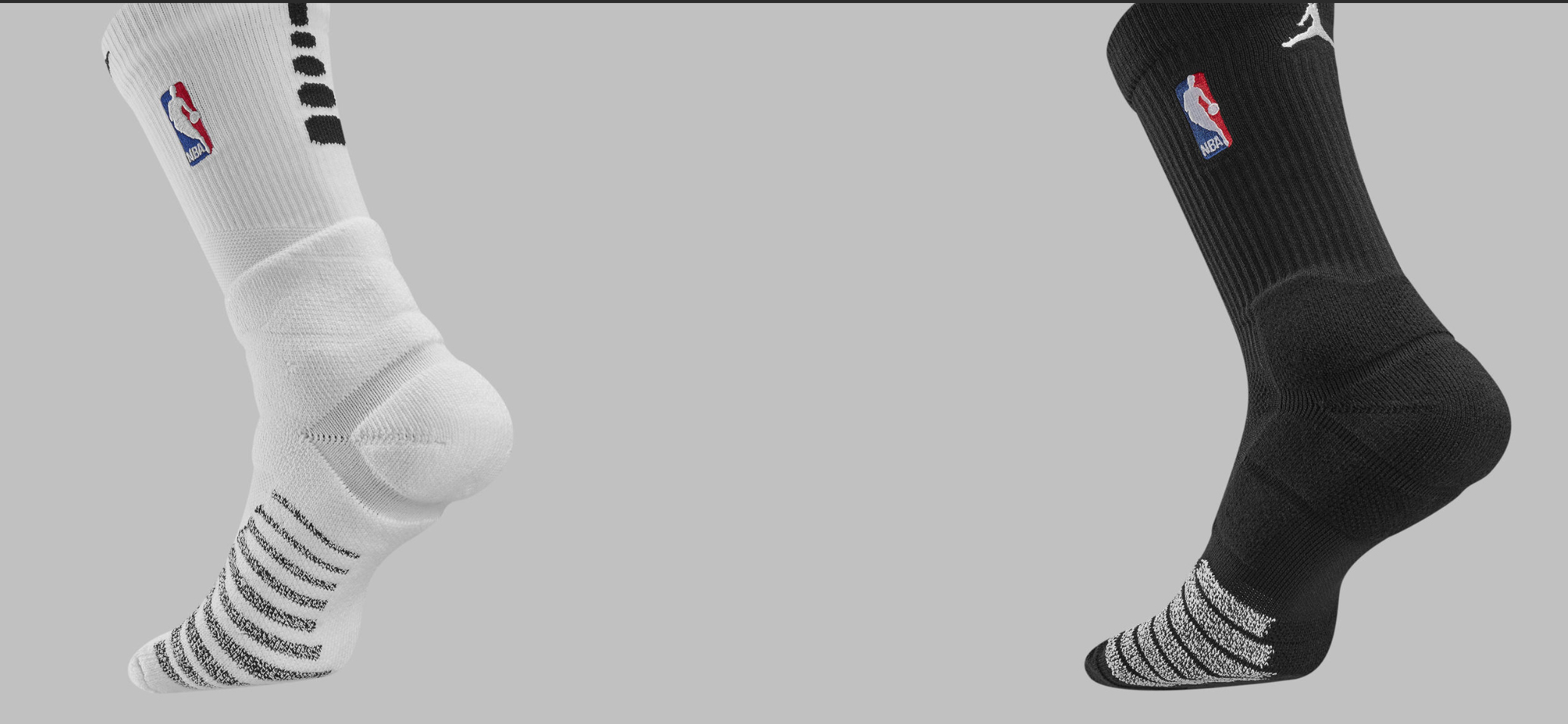 Lead Photo from left: Anthony Davis, New Orleans Pelicans, Elfred Payton, Orlando Magic and De'Aaron Fox.  Sacramento Kings in the new Nike NBA NikeGrip socks.
These are the first Nike socks to have the NBA logo. The Jumpman logo appears on the back top of the Jordan version of the NBA socks. Photos courtesy Nike