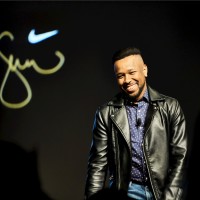 Felicia Mayo, who has worked as Nike's chief talent, diversity and culture officer since July 2020, is leaving the company at the end of July 2022, according to an internal memo obtained by The Financial Times.
In the memo, written by Monique Matheson, chief human resources officer at Nike, she thanked Mayo for her "impact and progress" and said Jarvis Sam, shown right, was hired in the company's newly created role of chief DEI officer. Matheson wrote, "We're integrating the role of our DEI leader into the creation and execution of our people strategy." 
Mayo joined Nike from Tesla in 2019.
Photo courtesy Jarvis Sam