The two-time Olympian will leave behind professional track after the 2017 season with plenty of battles ahead.
By Jahla Seppanen
The U.S. 800 and 1500-meter runner and Olympian Nick Symmonds has not only shaken the world of running with his records (he's made every U.S. Olympic team he's tried out for), but the grounding by which the sport stands— challenging the U.S. Olympic Committee and USA Track & Field with anti-trust lawsuits that target athlete endorsement rules. Symmonds has also spoken out about the lack of anti-doping administrations within large sports federations.
From humble beginnings as a Boise, ID eagle scout, Symmonds has come to be dubbed "a polarizing force" by The New York Times. Also on his resume is the title CEO of Run Gum, an energy gum company. Most recently, Brooks Running Company broke news that Symmonds will retire from track and field following the 2017 season. Symmonds trains with the Brooks Beasts running team in Seattle, WA.
We interviewed Symmonds to talk about his retirement plans, a look back over his impact on track and field and whether he has one more Olympics in him.
SGB: What made you start thinking about retirement?
NS: I've accomplished most of the goals I've set out for myself in the world of track and field. That and spending more time with my family. Being a professional athlete is a lifestyle more than a job. Plus, I've worn out some of my parts (I fractured my left ankle), but I've still got a good engine, strong heart and lungs. We work in four-year Olympic cycles; I think I can make it to London (the next World Championships in 2017)but not Tokyo in 2020.
SGB: Is there a young runner you're excited to watch after retiring?
NS: Clayton Murphey. Plus others I train with in Brooks Beasts. They are high-caliber athletes who have talent, but now it's just about training.
SGB: Do you feel you've changed the running industry?
NS: Not nearly as much as I would have liked. I surely made some dents in the U.S. Olympic and USA Track & Field committees with violating antitrust laws. The outcome should be decided some time in 2017. The biggest part of this whole issue is that we are governed by the Ted Stevens Olympic and Amateur Sports Act of 1978, which is outdated. "Amateur" is in the title, and we are not an amateur sport. Until the athletes realize that we are being treated as amateurs, we won't be a full-fledged professional sport.
SGB: Is it a part of the athlete's job to shake the foundation?
NS: I think I could have been a better athlete if I would have put my head down and run. In my mid-20s I started studying business and where the money is going. It was eye opening. I couldn't stay another five years and mindlessly accept how things were. Around 25, I decided either to start changing the sport or leave altogether. I wasn't quite ready to leave.
SGB: And now you're ready to leave after 2017. What will you dedicate your final year to?
NS: Getting fit again. I broke my ankle two weeks before the Olympic trials last time, and transitioned to Run Gum CEO in the meantime. This season my coach, Danny Mackey, and I agreed I wanted to go out swinging. I don't know if I can make this Olympic team, but I don't want to go out on the sidelines.
SGB: What's the hardest part about making a career as an athlete?
NS: The sacrifice. It's a lifestyle. Being away from my family and friends, missing out on important dates. I felt it was worth the sacrifice. The hardest part for me was knowing how unfair the sport can be, with other athletes choosing to dope or organizations stealing money from the hard-working runners.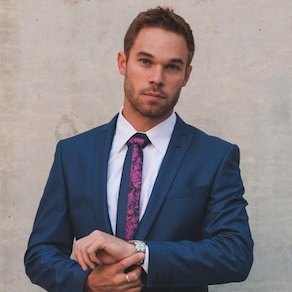 SGB: How can the sport and its organizations correct themselves?
NS: Money solves a lot of problems. The federations don't have anti-doping administrations because people don't want to throw money at catching cheaters. They just want to have a great show. So, there's not a lot of incentive to correct itself.
SGB: What is the biggest issue still plaguing the industry?
NS: The overall structure of Olympic sport. You see it from swimming, with its abuse scandal, and in FIFA's exposed corruption. But it's funny how grateful I am of everything track and field has given me. I don't fight because I hate the sport, but because I love it.
SGB: Say we're having this talk a year from now in 2018. What are you up to?
NS: I'm the CEO of Run Gum, training to run a marathon and climbing the Seven Summits.
Photos courtesy Nick Symmonds