Nester Hosiery, the maker of merino wool socks and parent of Farm to Feet, has added Chris Bevin to its executive team as senior vice president of Brands and Licenses.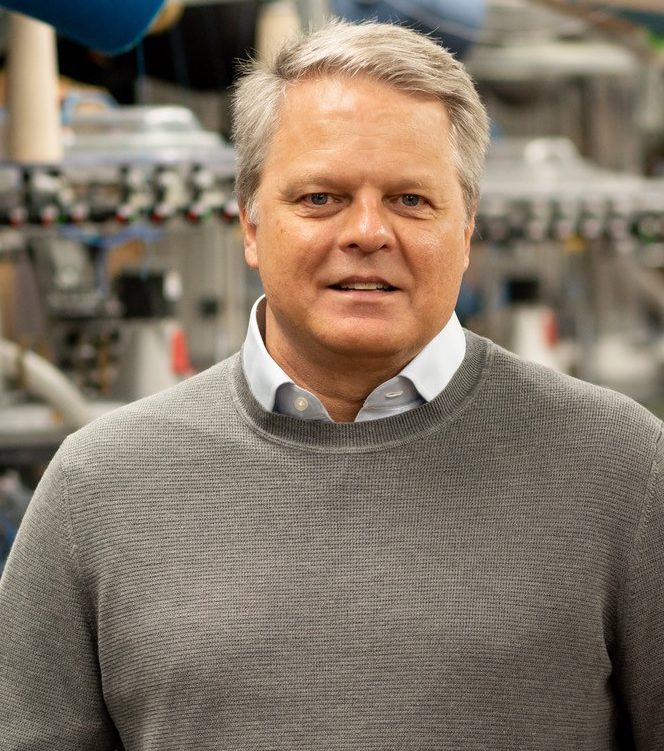 "We are putting considerable resources behind each of our established business channels as we position ourselves for considerable growth in 2022 and beyond," said Kelly Nester, Nester Hosiery CEO. "Adding Chris to our team is a big step in our strategic growth plan as he brings a wealth of industry and brand building expertise."
Bevin has 30 years of industry experience in the manufacturing and retail sides of the hosiery business. He joined Balega in 2005, helped establish the brand in the performance sock category and was appointed its president from 2009/15. He moved over to Implus when it acquired Balega in 2015 to oversee independent retail sales for multiple Implus brands.
"The team they have in place, together with its production and operational expertise, has Farm to Feet well positioned to be the premier wool sock brand and Nester Hosiery the go-to licensing partner for premium, performance brands," said Bevin.
Nester Hosiery branded and licensed product areas will report up to Bevin, including Ariat, Keen Footwear and Woolrich licensed brands and Nester's Farm to Feet label.
Photo courtesy Nester Hosiery