Lawson Glidden was named president of Minus33 and the L.W. Packard company. Formerly the lead sock designer at Minus33, Glidden is credited with helping to orchestrate the company's return to domestic manufacturing in 2018, heading up Minus33's U.S.-made sock program. 
A business spanning five generations and dating back to 1916, Glidden assumes the role of president from his father, John Glidden.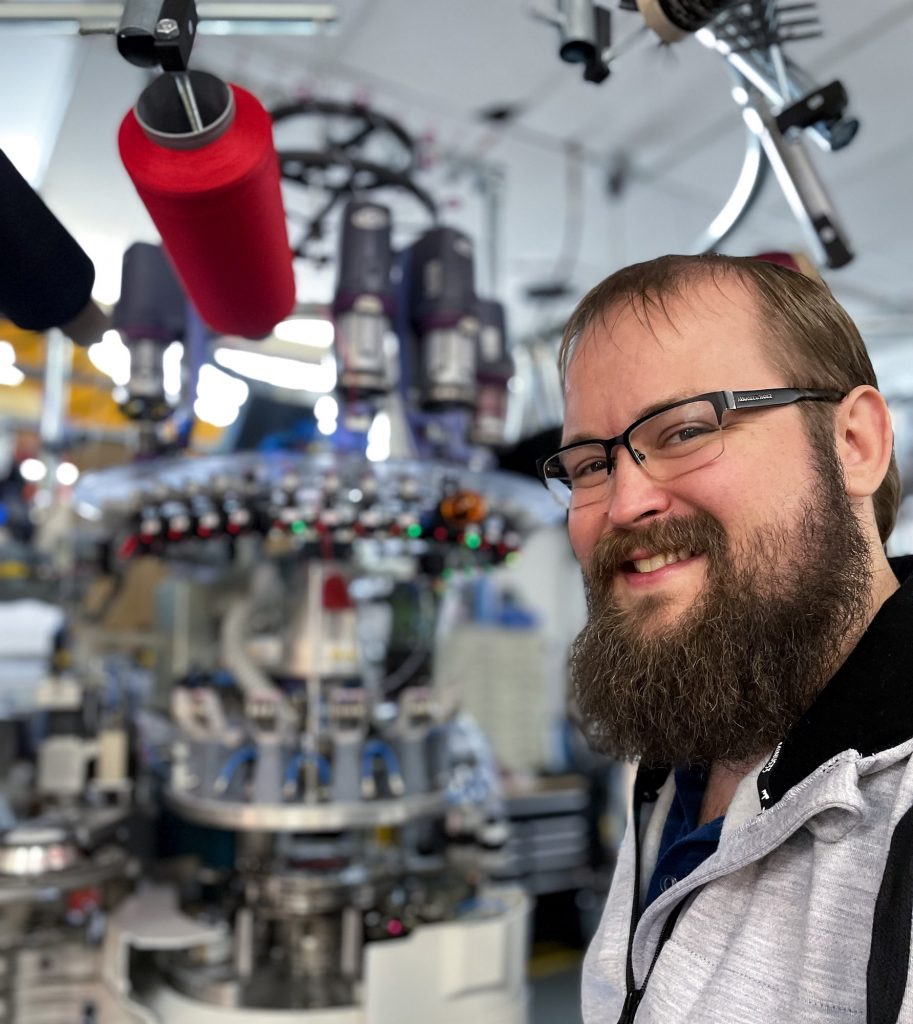 "We measure growth in terms of small-town jobs," said Glidden. "Twenty years ago, we had to shut down our factory here because the rest of our domestic supply chain moved overseas but, now, in the right applications, domestic manufacturing can be viable, and the Mountain Heritage sock line, made here in Ashland, NH, is just the beginning."
 Minus33's parent company, L.W. Packard, started as a woolen mill on the bank of the Squam River and survived the Depression, the flood of 1936, and two world wars. When the Clean Water Act encouraged the mill to modernize its wastewater discharge system in 1967, the mill expanded and, in the process, funded the majority of the town of Ashland's new wastewater treatment plant.
In 1995, L.W. Packard was named Textile World magazine as one of the Top 10 textile plants globally, recognized for its achievements in automation, quality, efficiency, safety, and innovative human resource programs. Fabric produced by L.W. Packard was used by apparel brands including L.L. Bean, Calvin Klein, Eddie Bauer, Brooks Brothers, Burberry, Lands' End, Saks Fifth Avenue, Neiman Marcus, Perry Ellis, Liz Claiborne, Hart Shaffner Marx, and Hickey Freeman. By 2002, raw material suppliers and clothing brands that purchased L.W. Packard wool moved overseas.
 "After our suppliers and the brands who purchased from us moved overseas, we continued to manufacture here in New Hampshire for another 15 years by upgrading to premium wool and innovating our operations until we were forced to shut down the mill," said Lawson Glidden.
 To change with the times, John Glidden and L.W. Packard's core team of textile engineers created the Minus33 brand. Minus33 uses its wool expertise to specialize in merino wool basics.
 "It's incredibly humbling to step into this role and take on all the responsibility it entails," said Glidden. "Over the course of the last 100 years or so, my family and this whole community have been tied to the wool business. The town of Ashland grew and was originally incorporated in 1868, owing in part to growth created by the mill. Our ultimate goal is to help bring prosperity to this community and to do it by making great outdoor gear."
Photos courtesy Minus33