At Compass Diversified Holdings (CODI) recent Investor Day event, Kurt Ainsworth, CEO of Marucci Sports, told the story on Marucci's success, its devotion to the game of baseball and identified five incremental growth opportunities.
Ainsworth, a former pitcher for the San Francisco Giants and Baltimore Orioles, co-founded the Marucci bat brand in a backyard shed in 2009. He noted that the brand saw an opportunity to stand out for the quality and consistency of its wooden bats.
He said, "We saw an opportunity in the market, and that ultimately led to the building of our brand. That opportunity came from the fact that when players would order 12 bats, our competitors would only send three or four good bats to a player that they would use in the game. Four or five of them would be used for batting practice, and the rest they would give away as souvenirs. So we saw an opportunity at Marucci to make sure every bat we sent a player was a gamer and ready to be used in the game."
When the first teams started ordering, they would request 12 bats, and Marucci would send only two or four. Ainsworth said, "The teams or the player would call and say, 'This is why we don't order from small companies because you didn't send me my bats.' And we would stop the call immediately when we would tell them we didn't have enough good wood. 'We could have sent you 12 bats, but we didn't have good wood for 12 bats.'"
Ainsworth added, "That is what built our brand to what it is today in that we only send gamers. And we keep that same strategy today that every single bat is perfect when a player takes it out of the wrapper, and they know when they use it, they can trust us."
With an internal mantra of "Honor The Game," Marucci soon acquired a mill to secure a quality wood supply and support its rapid growth as its reputation grew with MLB players. 
Marucci launched its first aluminum bat in 2009 and passed Louisville Slugger as the number one bat used at the MLB level by 2013.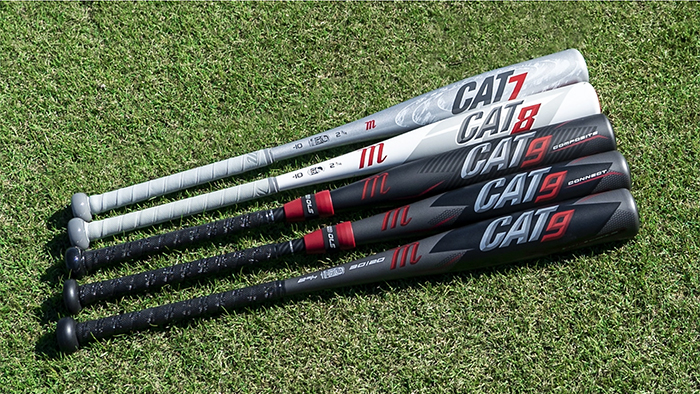 Marucci And Victus Become Go-To Bats For MLB Players
In 2017, Marucci acquired Victus Sports, then a wood bat maker from New Jersey, that shared Marucci's "passion and authenticity" while complementing Marucci's offerings. With Marucci's support, Victus surpassed Louisville Slugger as the number two bat used by MLB players in 2019.
Overall, across both Marucci and Victus, players using the company's bats include 11 MVP award winners, seven World Series MVP Award winners, 237 All-Stars, and seven Rookie of the Year Award winners. Ainsworth said Marucci and Victus still have not paid an MLB player to swing their bats.
Marucci uses a tiered approach to the baseball business—youth, college and pro. Pro is the smallest subset of athletes but the "most visible," and the big league exposure supports growth at the youth and college levels.
The youth segment is Marucci's largest sales opportunity, focusing on travel team players. Part of that push includes its annual Marucci World Series, which took place for the fifth time in the company's hometown of Baton Rouge, LA, this past July. The invitation-only event hosted 117 teams from 16 states with over 6,000 people in attendance. Ainsworth added, "And the event had a $5 million economic impact to the greater Baton Rouge area."
A newer push at the youth level is its recently created Franchise Club Group, which has seen 22 travel teams join. Ainsworth described the program as a "multi-year commitment with product use requirements to help us get even more products on the field with some of the top players in the country."
At the college level, Marucci has partnerships with top programs in the U.S., including LSU, Oklahoma, Baylor, Georgia Tech, and Michigan State. In 2022, the company will have over 2,400 custom fielding gloves on the college field.
Five Growth Opportunities
Ainsworth said that while Marucci has significant room to grow across its core bat business, the company sees five incremental growth opportunities—international, fielding gloves, softball, apparel, and experiential retail.
Internationally, the focus is on Japan, where Marucci recently opened its first office. Ainsworth said the Japanese market is estimated to be about 70 percent of the size of the U.S. market. The bat market is smaller in Japan, but the fielding glove market is larger.
In the first quarter of 2022, websites will launch for Marucci and Victus, and the top 85 wholesale accounts in Japan were identified, with products rolling out in the fourth and first quarters. Said Ainsworth, "Our patient approach to growing this market will pay off in the years to come when we expect bigger growth in 2023."
Fielding gloves were seen as an opportunity for expansion beyond bats for many years, but Ainsworth said Marucci felt they "really needed a differentiating technology and a story to truly compete." In 2019, Marucci acquired Carpenter Trade to develop gloves that stand out for being form-fitting, and Marucci gloves are now heading to retail distribution.
Many competitors in the glove category have been "around a long time" with gloves passed down from generation to generation, and Marucci's glove focus will be on reaching younger players. Ainsworth said, "We have to go younger to get the first glove on their hand being a Marucci. We feel like if we can do that, the second and third glove will be more likely to be Marucci glove."
With the 2,400 custom fielding gloves at the college level in 2022, as well as Marucci gloves being used by its Franchise Club teams and by over 30 Major League players, "we're going to be making a much bigger splash in the fielding glove market in the very near future," contended Ainsworth.
The softball opportunity is primarily around fastpitch and has become a bigger opportunity with innovations around its Echo bat and the signing in November of Haley Cruse, shown in the lead photo, a multi-time All-American at Oregon and now a professional fastpitch player. Said Ainsworth, "Since we announced Haley Cruz as a brand ambassador, she has already moved the needle and created some serious buzz around fastpitch and our female apparel."
At retail, Marucci has 11 membership-based Marucci Clubhouse locations with more in development. The experiential retail locations offer 24/7 access to batting cages to let players demo products, but they also enable Marucci to offer a consistent experience for all of its brands and align with the company's "Honor The Game" mantra.
Said Ainsworth, "There's something about the special bond between a father and a son, a father and a daughter, a mother and son, mother ad daughter, or just siblings where they can go in the cage and spend time together playing the game they love and working to hone their craft."
In apparel, Marucci's uniform business has grown each year and is positioned for more significant growth in baseball and fastpitch. New lifestyle offerings are being launched for players away from the field and for fans and players' parents and family members. Said Ainsworth, "We know this isn't going to be easy, but we're confident with our team, our materials, and our distribution strategy of attacking our Franchise Club organizations first and foremost and also using our Clubhouse retail experience. Our in-house custom operation has already seen a big uptick in custom gear and fan gear orders since the Franchise global agreements have been signed."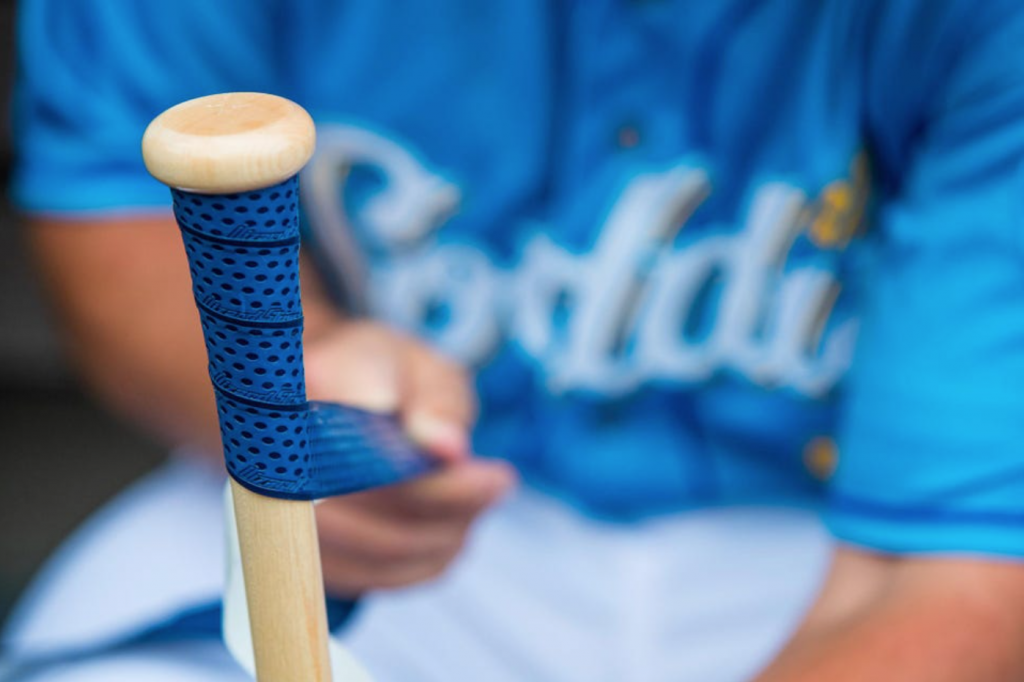 Lizard Skins Expected To See Double-Digit Growth
Another growth opportunity is Lizard Skins, a specialist in branded grip products that CODI acquired in October and positioned under Marucci Sports. Founded in 1993, Lizard Skins started in cycling and now has a global distribution in over 80 countries. The brand expanded to baseball in 2012, became MLB's official grip in 2016, and has over 250 MLB players using their grips. The brand entered hockey in 2017, became the official NHL grip in 2019, and is used by 45 NHL players.
In talking to the Lizard Skins' team, Ainsworth said that one focus that stood out is that they see their competition being the expansive athletic tape market. As far as messaging, the focus is on telling players, "don't change the way you grip it; change the grip you use." Ainsworth added, "That's important for hockey because a lot of guys have special ways they wrap their stick."
The newest opportunity for Lizard Skins is gaming or esports. Said Ainsworth, "Besides the growth in those core categories of Lizard Skins, we think gaming may have the biggest upside. Once again, we're expecting double-digit growth with Lizard Skins for many years to come."
Marucci Sees Bounce-Back Year In 2021
Marucci suffered its first down year n 2020 due to the pandemic, with sales reaching $65.9 million, down from $66.1 million in 2019. Sales have bounced back strongly in 2021 as baseball play has resumed, with 2021 sales projected at $112 million.
Ainsworth said Marucci was fortunate to be acquired by CODI at the start of the pandemic to help manage the upheaval. He said, "We used that time and capital infusion to invest in product development, people, facilities, marketing, and future planning. Honestly, without being acquired by Compass, we would be telling a much different story as the long-term investment vision from Compass set us up for future success already evidenced by our record year in 2021."
Innovation remains a priority in driving growth. Marucci has a strategic partnership with BPL (Baseball Performance Lab), also based in Baton Rouge, to support new ideas.
"Our strategic partnership with BPL has already brought in over 20 active Major League Baseball players and over 30 minor league players," said Ainsworth. "BPL also works directly with several MLB teams, along with other individual players. We're collecting data on the best players in the game and translating that into quantifiable improvements to our bats, gloves, training programs, and other products. You're going to be seeing a lot of this as we grow new product categories and as we start launching new products."
In 2022, the Marucci brand is expected to receive a major boost from the launch of CATX, the latest update to its flagship aluminum range.
Ainsworth concluded his formal comments, "With our strong history of growth, we are even more confident with the team and path forward with our passionate and authentic brands and access to capital from Compass to continue this double-digit growth trend for many years to come. And no reason why this brand can't be a billion-dollar global brand in the future."
Photos courtesy Marucci, Lizard Skins, Getty