Jason Markk has built a cleaning products empire designed just for sneakerheads and filling a niche when he introduced the Jason Markk Premium Shoe Cleaner. Household cleaners and harsh chemicals became a thing of the past.  Watch the video below.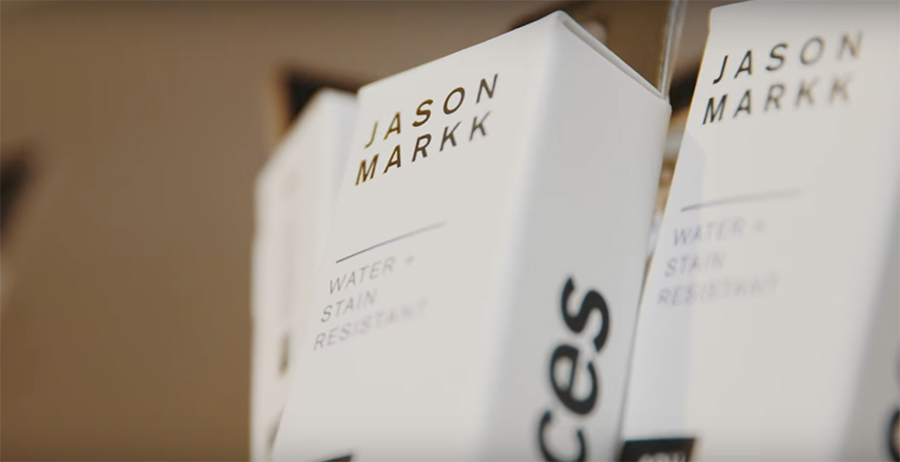 It's the classic Made In The USA story and the brand's foundation. With a grassroots approach, enthusiasts, collectors and publications quickly recognized Jason's products to be the best on the market. Today Jason Markk is a recognized brand worldwide and successful product launches like the first dual-textured cleaning wipe for sneakers, a premium stain and water repellent for sneakers, and the world's first drop-off sneaker care service located in Little Tokyo's historic district in Los Angeles have built the brands loyal followers.
No longer a pop-up-shop, Jason owns the first-of-its-kind flagship dry cleaning store just for kicks. The store experience has grown to be all-encompassing featuring Jason's branded products, a boutique with sneaker lifestyle products, industry events and, of course, where you will find experienced and knowledgeable Sneaker Care Technicians (SCTs) to take care of your dirty shoes.
Jason's humble beginnings in the garage of his parent's home in LA has grown into a company where its mission is to become the most widely recognized and trusted shoe product, cleaning service and accessory brand in the world. Founded in 2007, today Jason Markk products can be found in over 2000 stores in 30 countries. Congratulations!
Watch the 10th Year Anniversary video here and below.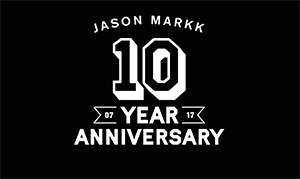 Photos and videos courtesy Jason Markk