We scope out what Louisville Slugger has in store for 2018.
Writer: Carly Terwilliger
Louisville Slugger is stepping up to the plate with four new bats for 2018 – Prime 918, Select 718, Solo 618 and Omaha 518.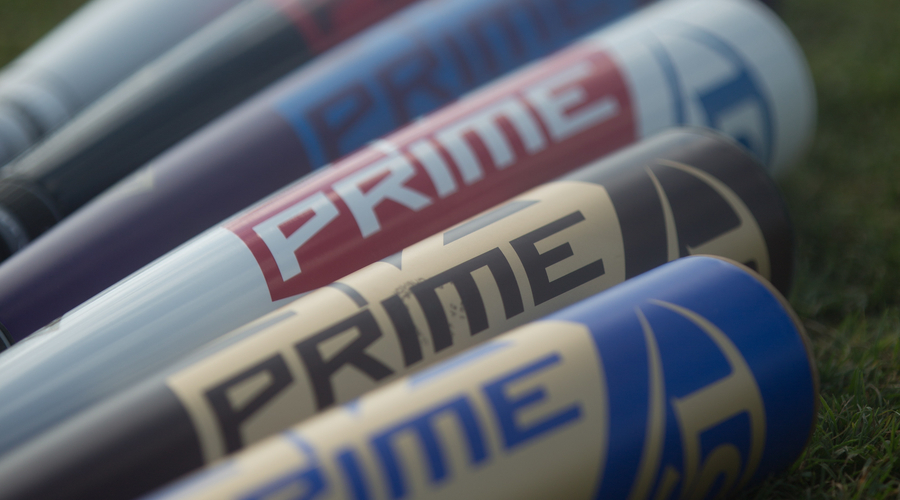 The Prime 918 (-3) BBCOR bat is made with a 100 percent Composite Microform barrel, designed for a lighter swing weight and increased pop. The RTX end cap provides a longer barrel shape, and TRU3 construction helps reduce vibration. New for the 2018 lineup, the Prime 918 will also be available for customization at SluggerCustomBats.com in July.
The most endloaded bat in the 2018 LS lineup, the Select 718 (-3) BBCOR bat comes with a Hybrid construction – ST 7U1+ alloy barrel and composite handle – for maximum durability and power. The Speed Ballistic End Cap works to increase swing speed and control while the TRU3 construction helps reduce vibration and provide enhanced feel upon contact.
For players looking for a fast bat, Solo 618 (-3) is built with a one-piece SL Hyper alloy construction, which is designed for stiffer feel and higher energy transfer on contact. The Solo 618 features an anti-vibration handle construction to help reduce hand sting on mis-hits. The Speed Ballistic End Cap contributes to a more balanced swing weight.
Finally, the Omaha 518 (-3) bat features a one-piece 7U1+ alloy design and 6-Star performance end cap, with a larger "sweet spot" and stiffer feel at a mid-balanced swing weight.
Photos courtesy Louisville Slugger