Momentum continues to grow for resort destinations in Florida, Georgia and South Carolina as they launched the six-month winter season in September with strong results in both occupancy and rate.
The results for a dramatic September booking pace were released by DestiMetrics, a division of Inntopia that tracks and monitors occupancy, rate, and revenue in their monthly Market Briefing. The monthly analysis includes aggregated results for five Southeast destinations across the three states. Results are from data collected through September 30.
DestiMetrics report shows an increasing recovery from the declines experienced last Spring during the first weeks and months following COVID-19-related shutdowns and closures. However, DestiMetrics emphasized that the rebound has to be considered in comparison to previous years when hurricanes moved through much of the region causing the closure of properties and skewing year-over-year comparisons.
As of September 30, actual aggregated occupancy rates for the month of September were up 37.1 percent compared to September 2019. The Average Daily Rate (ADR) rose 23.9 percent in a year-over-year comparison, and the combination of both metrics delivered a 69.8 percent increase in revenue compared to last September.
Once again, there was a robust booking pace during September for the upcoming winter months. Bookings made during the month of September for arrivals in the six months from September through February were up 54.5 percent in a year-over-year comparison. The trend of short-lead bookings accelerated in September with bookings made in September for arrivals in the same month—less than 30 days in advance—up 555 percent compared to the booking pace last September for arrivals in that month. The rest of the winter months were mixed—bookings for November and January were down but October, December and February all showed appreciable growth.
"To the credit of the regional lodging industry, pent-up demand remains strong and properties are doing a good job of capturing visitors," explained Tom Foley, senior vice president for Business Operations and Analytics for Inntopia. "But, as dazzling as the growth trend appears to be at first glance, when making a year-over-year comparison to last September, you have to consider that Hurricane Dorian that roared through the Southeast last September generated a huge number of cancellations for September arrivals across North and South Carolina," he continued. "In fact, the booking deficit for both last September and October for the entire region is a strong contributor to the booming booking pace we saw in September."
That continued robust booking pace has positioned the Southeast region for a healthy winter season as of September 30. Full winter occupancy is currently down just 2.5 percent compared to the same time last year with ADR for the full six months up 22.8 percent over last year. That increase in rates offset the decrease in occupancy for the season, and winter revenues are up 19.7 percent.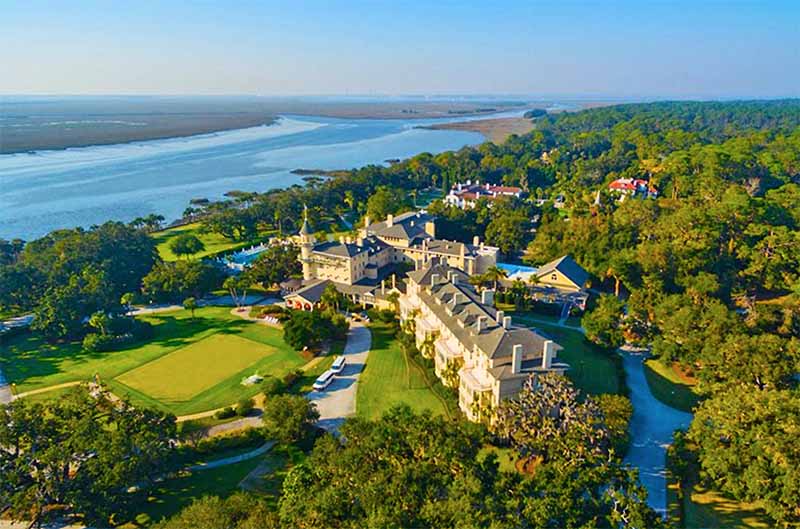 Economic Measurements
Along with other societal dynamics, economic indicators are expected to have an influence on travel decisions made by consumers in the months ahead. In September, the Dow Jones Industrial Average was volatile throughout the month and finished down 2.3 percent marking the first decline in the Index since the steep plunges last February and March. However, it still remains 3.2 percent higher than it was last September. In contrast, the Consumer Confidence Index reflected rising consumer optimism by adding 15.5 points to take it over the 100-point threshold (101.8) for the first time since March. The national Unemployment Rate dropped to 7.9 percent (down from 8.4 percent in August) to bring it to its lowest levels since March when it was 4.4 percent. However, employers added only 661,000 new jobs in September and below expectations. Overall, the U.S. economy has recovered slightly more than half of the 22 million jobs lost in the immediate wake of the pandemic in mid-March.
"The first month of the 'low' winter season in the Southeast has been anything but low or slow this year," Foley observed. "To see these strong year-over-year gains not only in the recent booking pace but in winter rates and revenues is very encouraging. That said, the prospect of a second wave of COVID-19 cases and rising fatalities, a frequently volatile economy, 11 million people still unemployed, and a contentious election year that could impact the economy and consumer behavior, all still have the potential to negatively impact destination travel to the Southeast in the months ahead," he concluded.
Lead photo courtesy Legacy Lodge, Buford, Georgia / Second photo courtesy Jekyll Island Club Resort, Georgia