New materials from Polartec, PrimaLoft and W.L Gore & Associates are redefining buzzwords like light, warm, compressible, waterproof and sustainable.
Writer: Carly Terwilliger
Every hiker, cyclist, mountaineer and climber has their favorites – favorite location, favorite route and favorite go-to article of clothing. These are the pieces that, year over year, are tried and true. They're worn, tested in the field, repaired with duct tape and worn again.
Though people may profess loyalty to a certain brand or style, in the end it's materials that earn their diehard devotion. The next-to-skin layer keeps you comfortable, the insulation keeps you toasty and the protective outer layer keeps you dry. The technology that performs all these feats has been around for years, yet every season we hear about new advances that are warmer, lighter, more breathable – in a word, better.
So how do material manufacturers and the apparel companies that utilize their wares convince consumers that it's time to let go of their favorite baselayer or puffy and embrace what's new? We spoke with Polartec, PrimaLoft and W.L. Gore & Associates to find out.
"There is both a philosophical and commercial answer here," said Mike Adams, mountain sports garments business leader, W.L. Gore & Associates. "Philosophically, new materials and technology developments move the industry forward." And on the commercial side, "new technologies and their associated interesting stories sell products by giving consumers a new reason to buy – and for good reason if the performance has improved or the aesthetic is trend-right."
And speaking of trends, no matter who you talk to, simplification is king. "These days, when people are getting dressed, they're looking to put on one piece that's warm and windproof, and if it's waterproof that's great too," said Karen Whittier, product manager, insulation at Polartec. "In the past, it's always been about layering up. We want to come up with solutions that keep you warm without a huge number of layers."
Forty years ago, the idea that a garment would both keep you dry and allow the escape of perspiration was "completely revolutionary," said Adams. "Today, we think about things like truly adaptable insulation that allows one garment to provide a level of performance that requires two or three garments, or perhaps the air permeability of a t-shirt combined with the protection of a waterproof shell."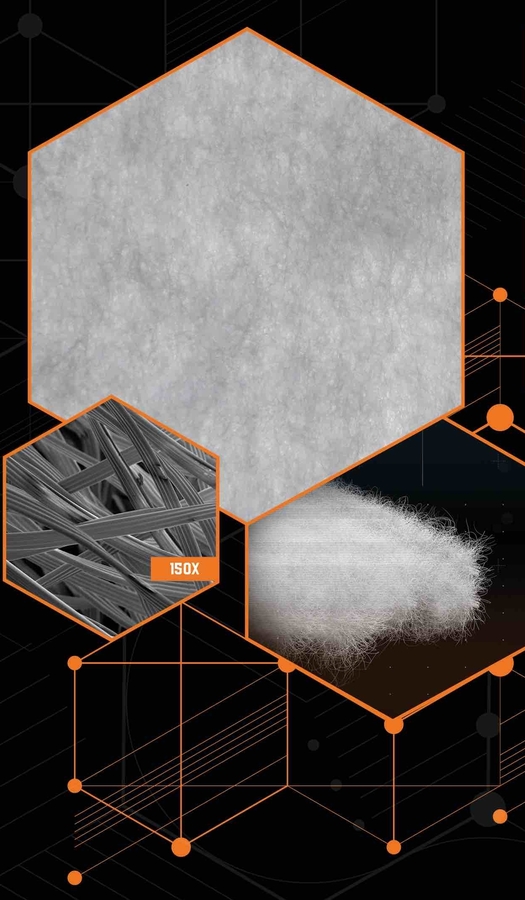 The idea of maximizing the performance of something as basic as a t-shirt may also have seemed alien in decades past, but Mountain Khakis, for example, has developed a version of the staple that's loaded with features. Noah Robertson, co-founder and director of product development at the outdoor apparel brand, touted its line of Passage tees that leverage Fresh Guard technology, are UPF 50-plus and are "made with a blend of "Tencel, polyester and Spandex Drirelease."
As materials are updated and developed, said Adams at Gore, the need for "breakthrough product innovations" that "take a form or solve a problem that would not be readily recognizable to a consumer" emerge. "To use a very basic example," he continued, "in the 1800s, consumers would have asked for a faster horse, not an automobile, simply because the product form wasn't envisioned."
Whatever they're cooking up, PrimaLoft President and CEO Mike Joyce said, "Designers not only seek more efficient insulations to keep consumers warm, but also provide benefits of synthetics including water resistance and packability." And especially for serious outdoor athletes, garments must also be simultaneously comfortable and tough, with enough durability to take a beating.
Alex Lauver, product manager of outerwear at Outdoor Research, observed that the brand's athletes "kept asking for a comfortable style to wear at the crag with some cotton in it that wouldn't end up with a bunch of holes." Lauver and his team answered the call with a new Cordura cotton blend in both knit and woven for Spring 2018. For his own personal favorite, Lauver touts the performance of Outdoor Research's new Interstellar Jacket, which features Ascentshell technology that "adapts so fast to changing conditions … Living in the Pacific Northwest, I keep one at my desk and in my pack at all times these days."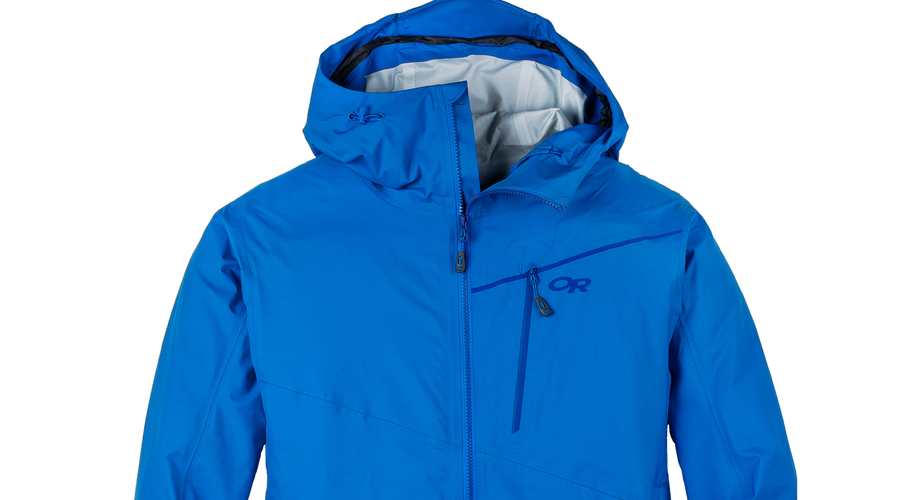 An all-purpose jacket to stash in your car, desk or pack seems to be a popular go-to among materials experts, as Adams also named a "prototype unlined Gore-Tex jacket with our new PFC-free DWR" as something he's loving to wear right now. Pieces featuring the new technology will launch in parts of Gore's collection in the Fall/Winter 2018 retail season. Finally, Joyce relies on a Patagonia Nano Puff that incorporates PrimaLoft's Gold Insulation Eco. It's "eco-friendly, performs great in wet weather, wicks sweat, keeps me cool on warmer days and warm on a fall hike and packs into its own chest pocket," he said.
Do-it-all apparel requires materials that pull double and triple duty, with one of those duties being sustainability and environmental friendliness. The new Polartec Power Fill is made with cruelty-free, 80 percent post-consumer recycled content. And PrimaLoft Black Insulation ThermoPlume, Joyce explained, is a "synthetic that acts as a true replacement for down and enables brands to replicate the design aesthetic and the manufacturing process of a down garment." With Canada Goose facing increasing resistance for its use of down, such high-performance alternatives are well-positioned to grab an increasingly large chunk of the market.
But laudable as it is, social responsibility isn't everything. The Canada Goose example also cuts the other way, proving that fashion continues to be a powerful force. Simply put, "People want to look good," said Whittier, although she added that "we are aware of environmental concerns, so we're always looking to use materials that have thermal properties that are still environmentally friendly. Still, she continued, "for several years now, people have been talking about athleisure and cross function."
Following that logic, if a high-performance insulation is wrapped in a slick, eye-catching package, it's bound to reach a more diverse group of consumers. "Outdoor garments are doing more and more these days while looking better," Lauver commented. "The line between good looks – dare I say fashion? – and function is gone."
Photos courtesy W.L. Gore, Polartec and Outdoor Research