The former Jordan Brand Design Director has launched a children's footwear brand Super Heroic whose mission is to celebrate and promote the power of play. 
Super Heroic, is a new company based in Silicon Valley, that is using technical and high performance design to create a sneaker line specifically for kids to encourage play. The company's first rollout of Super Heroic features the TMBLR v1 sneaker, the first of a larger collection of which will include footwear, apparel and accessories.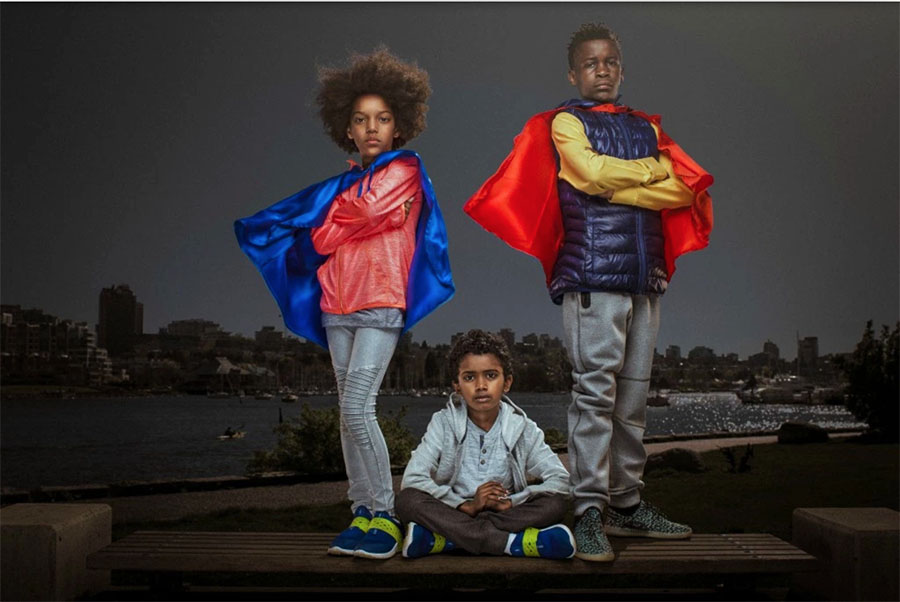 "We've created our company around the idea of tactical play," said Super Heroic Founder and CEO Jason Mayden. "Tactical play is a balance of social emotional learning and physical engagement. We wanted to create a product that moves with the child, providing balance, stability and comfort through imaginative and interactive play. We are excited to have the support of our investors to enhance the experience of play through footwear and lifestyle technology for our youth."
Super Heroic is available for pre-order exclusively online at superheroic.com. The TMBLR v1, offered in limited quantities in sizes 12C-7Y, will ship starting August 15, 2017.
Photos courtesy Super Heroic