Seawall Capital rebranded Kent Watersports to Kent Outdoors earlier this year to signal its interest in acquiring companies beyond water sports. 
In an interview with SGB Executive Matt Eby, founder and managing partner, Seawall Capital discussed Seawall's interest in the outdoor space, its acquisition strategy and the recent acquisitions of BOTE paddle boards and Kona Bicycles.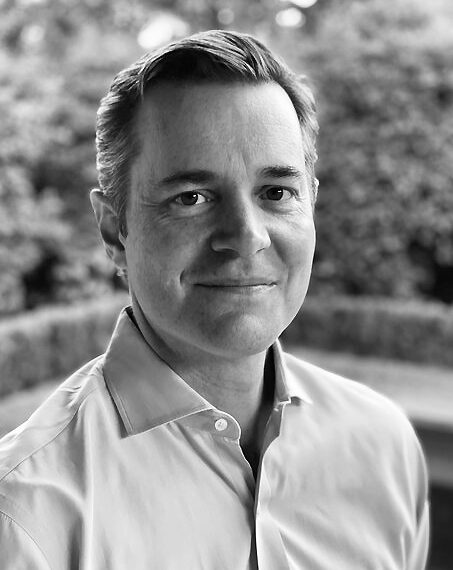 In January 2021, Seawall Capital acquired Kent Water Sports, a multi-generation family-owned business founded in 1959. Based in London, OH, Kent Watersports owned 15 brands mainly in the action sports space, including HO/Hyperlite, Connelly, O'Brien, Liquid Force, Onyx, Aquaglide, Barefoot/Fatsac, and Arbor Snowboards (managed by agreement with the Arbor Collective). Products include personal flotation devices, wakeboards, water skis, towable tubes, and snowboards.
At the time of the announcement in January 2022 of the name change to Kent Outdoors, Seawall Capital also announced the acquisitions of BOTE, a maker of inflatable kayaks and floating dock systems based in Destin, FL and Kona Bicycles, known for its mountain bikes and based in Ferndale, WA.
Seawall Capital, based in Austin, TX, has experience in the active lifestyle space. One of its current investments is Movement Climbing + Fitness, the climbing gym network, and a past investment was Field & Stream.
Why did Seawall Capital acquire Kent Water Sports to enter the outdoor space, and what led to the rebrand to Kent Outdoors? Kent Water Sports was an organic fit with some of our fitness-related holdings. We like companies that service the active lifestyle market because we think the consumers in those categories are very engaged and enthusiastic about the brands they love. 
Consumers discovered and rediscovered the outdoors and associated family activities during COVID. We've found that once consumers engage in these activities, it becomes more than a hobby; it becomes a part of their lifestyles.
Kent was well-positioned in the watersports space, and they were a market leader when demand was surging. Couple that with a strong management team, and we found the company we wanted to get our feet wet within the sporting goods space.
Last spring, we rebranded as Kent Outdoors because we're expanding our interest outside of the water. Watersports are tremendous, which is why we added BOTE to our holdings, but other outdoor activities are being serviced, including great brands such as Kona Bicycles. We're on the lookout for these established, premium brands that have passionate management and growing, engaged customer bases.
The majority of Kent Outdoors remains in the watersports space. Where do you see growth opportunities? Watersports are huge. People who love the water are always looking for ways to diversify their activities on and in it. If you have a boat, you want to build upon that experience with paddleboards, kayaks and other accessories.
Technology is continually bringing innovation to watersport gear, so we think it's a market that will continue to grow, especially as people become less tied to living in cities, thanks to remote work opportunities that boomed during COVID.
What are your top-performing brands or categories in watersports, and what are their growth drivers? HO Sports, O'Brien, Connelly, Aquaglide, and the Kent brands are market leaders in their distribution channels. Its growth has been solid and strong, driven by consumer demand, and assisted by product innovation that secures the brand an increasing group of followers. This isn't your grandpa's gear. New products lead to better experiences which lead to brand recognition and loyalty.
Kent Outdoors recently moved into cycling and has a snowboard and hunt business. Can you talk about those businesses making sense alongside Kent Outdoors' watersports brands? Did the pandemic have more or less of a boost to your non-watersports businesses? Ultimately, we want to build a platform of the leading brands in the outdoors market across all categories. Our thinking is that someone who enjoys kayaking might also enjoy bike riding, and a paddleboarder might want to try snowboarding when the winter comes. We believe we can capitalize on and market to that sizable consumer overlap. We're interested if it's an outdoor activity powered by a human.
You mention hunting. While we own a camouflage apparel business, Artic Shield, that produces durable outdoor clothing, that's about the extent of our reach into hunting. We don't see rifles and bullets as part of our mix.
As new acquisitions, can you talk about what attracted Seawall to BOTE and Kona Bicycles and their growth prospects? BOTE and Kona Bicycles are market-leading brands, producing great products and managed by great teams that we can invest in. We're always attracted by performance brands headed up by passionate founders. And we're happy to let those founders stay on and do their thing. Kent helps relieve them of the back office stuff, HR and finances, for instance, so they can continue to focus on what they do best and what made them successful.
What's your overall acquisition strategy? We're primarily looking for leadership brands from the sporting goods spectrum. Turnarounds aren't a specific focus, but every business has a unique story, so if the right turnaround situation presents itself, we're going to look at it more closely to see if it's the right fit and makes sense.
Do you have an M&A goal, such as acquiring one or two brands yearly? Our current strategy is to take our time, do our due diligence and ink a couple of deals a year. We did three deals this last year. The initial acquisition of Kent and its group of holdings and then BOTE and Kona, are two strong players in their fields.
What is the M&A climate in the outdoor space? A lot is going on on the operational side. We see some of the supply chain issues getting resolved and the ability to maintain inventory improving. As for inflation, so far, people still seem to be staying passionate about outdoor activities. Once you make that initial investment in gear, a lot of these activities can be done inexpensively or for free, which sure beats the rising monthly charges you get from other recreational options, especially those in the indoor space. We're in this for the long haul and optimistic that the outdoor activity market will continue to do well.
Photos courtesy BOTE/Matt Eby