By Teresa Hartford
We live in a world of overwhelming plastic pollution.
It's estimated that Coca-Cola is one of the world's largest producers of single-use plastic bottles with more than 130 billion produced a year. Nestle, PepsiCo and plastic bottle manufacturers are also some of the largest producers. In 2010, according to an estimate by Jambeck Research Group, half of the world's mismanaged plastic waste was generated by just five Asian countries—China, Indonesia, the Philippines, Vietnam, and Sri Lanka. The numbers in 2019 are staggering.
If we recycled 100-percent of all the plastic in North America and Europe, we still would not make a dent on the plastics released into our oceans. If we want real change, every country needs to deal with and manage plastic waste.
The most heartening thing is that the issue of single-use waste plastic has gained international attention and even if scattered, efforts to address the problem are real.
Coca-Cola, which also produces Dasani water, announced a goal to "collect and recycle the equivalent" of 100-percent of the company's packaging by 2030. Other major corporations like Unilever have also pledged to convert to 100-percent reusable, recyclable or compostable packaging by 2025. Johnson & Johnson is switching from plastic back to paper stems on their cotton swabs. This may seem little too late but it's a step in the right direction.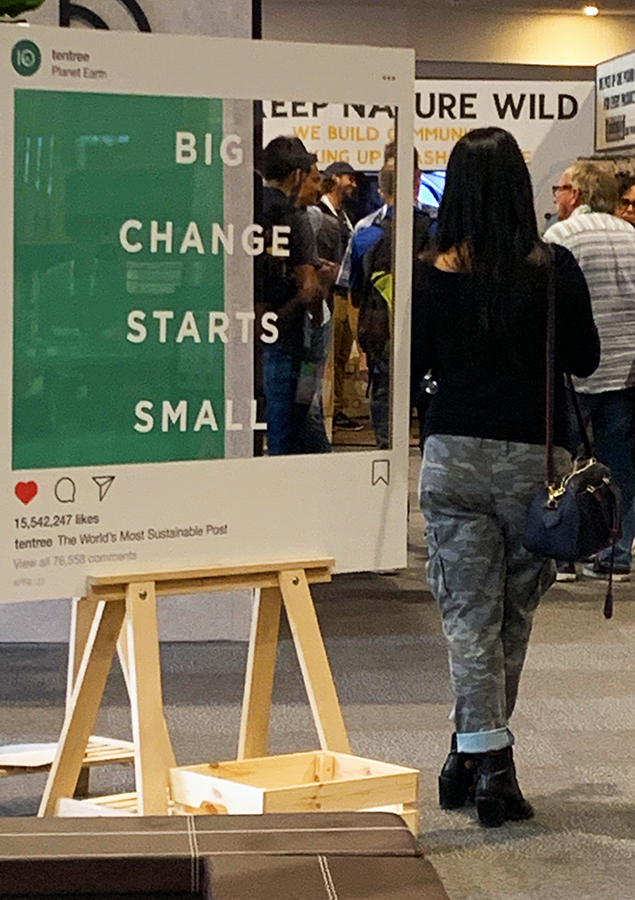 The long-term solutions to the plastic waste problem is complex but the fastest way to make a difference is low tech. Simply avoid unnecessarily using the stuff. The second way, which has been on the table with no takers, would be tax the companies to fund the cleanup. If every business, in the business, of producing plastic were taxed just one penny per pound of plastic produced, billions of dollars would be raised for cleanup efforts.
Where do we, the Outdoor Industry, fit into the equation?
Through a partnership between Outdoor Retail and Nalgene Outdoor, this week at OR Summer Market the first 25,000 attendees could opt to pick up a custom, Made in the USA, 32-ounce, wide mouth Nalgene water bottle for free to fill up at more than 170 water stations located throughout the show floor.
Included in the greening initiative to reduce OR's environmental impact at the show, 200,000 square feet of aisle carpet was eliminated and Emerald Expositions, parent of OR, worked with the Colorado Convention Center and the contracted waste company to recycle cardboard.
What was disappointing was to see the amount of plastic that was being sold at the concession stations that serviced the show from plastic cups to straws, plastic wrapping, hard plastic packaging, etc. Yes, you could throw your used plastic into the various recycling bins positioned throughout the show, but it's plastic waste and where did all that plastic go? And how many sustainably-focused happy hours really happened on the show floor and outside the convention center?
A survey conducted this month by The Harris Poll showed that among more than 1,000 U.S. adults who are outdoor enthusiasts more than two out of every five, 43-percent, use single-use plastic water bottles while engaging in outdoor activities such as hiking, biking, yoga, and camping. The survey also found that 89-percent of outdoor enthusiasts admit to having used single-use plastic water bottles in the last month, with 48-percent using 10 or more single-use plastic water bottles.
The survey, commissioned by LifeStraw, was conducted to determine whether or not the outdoor industry—passionately vocal about the health and well-being of the environment—is successfully arming outdoor enthusiasts with the knowledge and solutions needed to change behaviors that leave a negative footprint on the environment and active stewards in the protection of wild spaces and natural resources.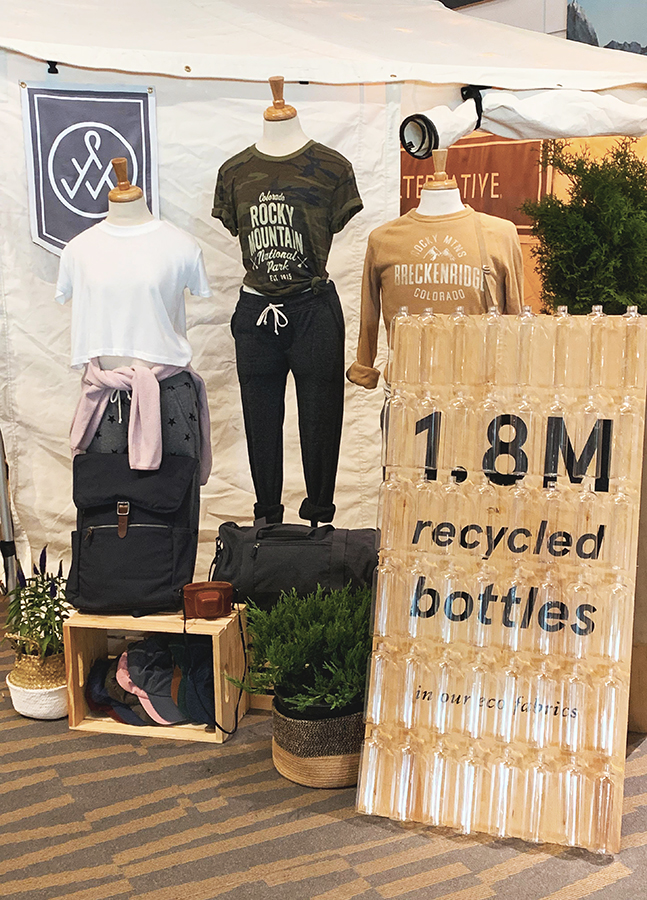 "The findings of the survey suggest that while the outdoor industry has been very vocal in advocating for a reduction in single-use plastics, we still have work to do to create changes in behavior." —Alison Hill, Managing Director of LifeStraw
Why are single-use plastic water bottles used over reusable bottles? Water quality, convenience and forgetfulness.
Among outdoor enthusiasts who use single-use plastic water bottles, over one-third, 39-percent, say they don't always use reusable water bottles instead of single-use plastic bottles because they forget to bring their reusable water bottle with them. In addition, many also cited not always using reusable over single-use plastic because reusable water bottles are less convenient,  26-percent, and they are worried about the quality of tap water, 26-percent and there is limited infrastructure where reusable bottles can be refilled with filtered water, 27-percent.
At OR Summer Market this week, LifeStraw joined many outdoor brands in their commitment to go "plastic free" for the length of the show in support of the Plastic Impact Alliance, a group of 200-plus outdoor brands committed to making our industry more sustainable, one bottle and one cup at a time.
LifeStraw is sharing three ways to encourage the Outdoor Industry to reuse water bottles.
• Add a carabiner to make it easier to connect your bottle to your gym bag, backpack, etc. • Buy more than one reusable bottle to keep in your office and in your car so you're never without • Use a water bottle with inset water filtration system.
We all have a stake in the game. Let's ramp up the drive to reduce plastic pollution wherever and whenever we can. And for the Winter OR Show, what more can we do?
Photos courtesy Outdoor Retailer Summer Market 2019