Quiksilver and Pacsafe have teamed up to create two bags for Spring/Summer 2018 featuring boardrider-specific functions and anti-theft technology. The Quicksilver x Pacsafe collection includes two bags for surfers and snowboarders, a 40L Carryon Pack and a 25L Backpack.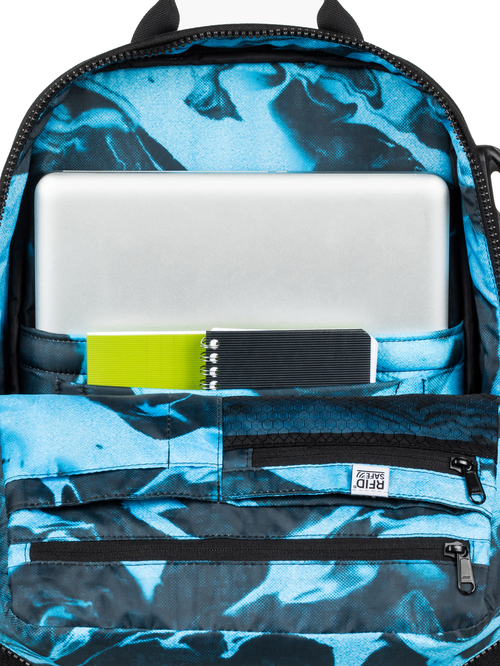 For Spring/Summer 2018, Quiksilver dove into the rich culture of Hawaii. Both bags are finished off with Quiksilver x Pacsafe badging and Heavy Water boardshort-print lining (right) which blends Quiksilver's surf heritage with blue hues to carry a Hawaiian signature.
"I've been a surfer and snowboarder my whole life and know what it's like to carry everything you own on your back through some exciting but potentially unsafe places," said Pacsafe VP of Marketing Simon MacGregor. "Having a little bit of added security like lockable zips and bag straps you can loop around an anchor point, makes a huge difference when you want to focus on the ride in front of you, instead of worrying about your gear."
"We're also stoked to have found a real partner in Pacsafe," added Ronnie Reyes, Quiksilver's global head of design. "We both believe boardriding is a universal source of fun, freedom and natural energy, so powerful it transforms lives. It's great to share that constant pursuit for adventure that unites generations of explorers and boardriders … Tested and approved by our elite team of surfers and snowboarders constantly traveling the globe, these smart products will be your best ally while experiencing life to the fullest – from the beach to the urban jungle and up to the highest mountains."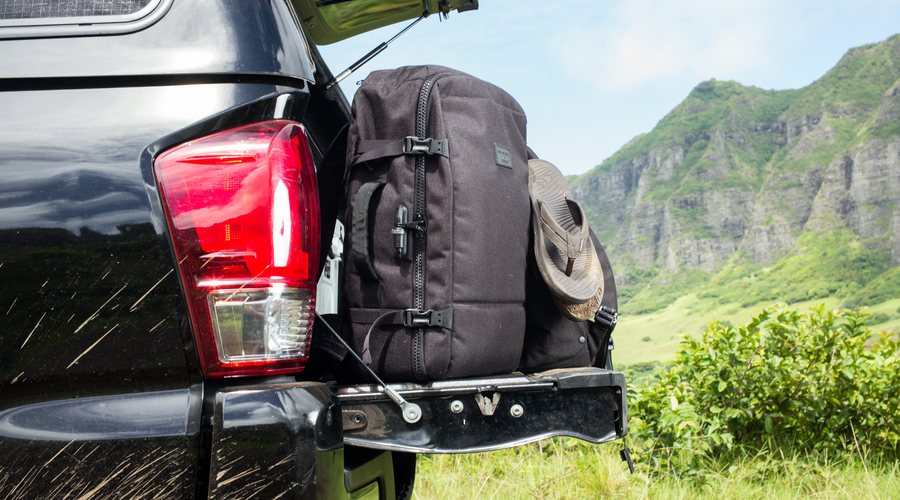 The Quiksilver x Pacsafe 40L Carryon Pack (above) is designed with boardriders in mind, featuring a removable dry pack to help separate things, heavy-duty tarpaulin pockets for wax and fins, and storage space for a wetsuit, winter layers, clothes and tech.
Designed specifically to secure a laptop, tablet and other devices, the Quiksilver x Pacsafe 25L Backpack (below) offers internal organization for ease of access to technology and extra cushioning to protect it against bumps and knocks during transit.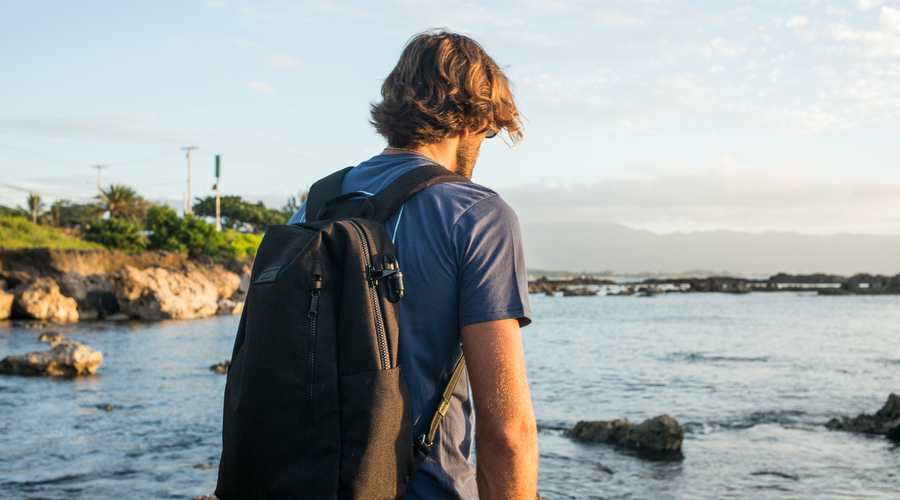 The collection is available exclusively through Quiksilver Boardriders Stores, Quiksilver.com, Pacsafe.com and select Pacsafe Retailers on January 2, 2018.
Photo courtesy Quiksilver