A record-breaking 85,000 people from 120 countries attended ISPO Munich on February 5-8, 2017. "Even in the digital age, the analog world is indispensable. That was clearly noticeable at ISPO Munich. This is where strategies are developed and partnerships formed in personal exchange," said Klaus Dittrich, chairman and CEO of Messe München.
One highlight of the international sports industry trade show was the awarding of the ISPO Award in six categories: Action, Eco Responsibility, Health & Fitness, Outdoor, Performance and Ski.
A jury consisting of independent sports business professionals evaluated several hundred entries following clearly defined criteria.
Here are the products set to make waves in 2017: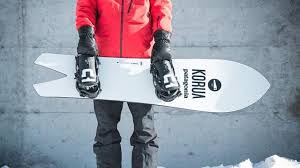 Action Segment Product Of The Year: Tugboat By Korua Shapes 
Product description: The big nose provides extreme float. A strong taper with the matching radius and a tipping point on the 3D base makes it easier to set on edge. Low profile channels guarantee stability and grip. P-Tex edges and this new base design can be carved on hardpack groomed slopes.
Jury statement: "I love this snowboard as a pure tool, the design is simple and superb. Congratulations to engineer and design for such a great job." (Francois Applagnat, CCI Bayonne, Business Development)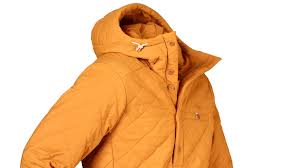 Eco Achievement Apparel: Deterra Hook Anorak By Tierra Products
Product description: The Deterra Hood Anorak is a padded anorak made out of 100 percent bio-based materials. The center front gusset makes it easier to take on and off while protecting the user from wind and bad weather. Additional features include an adjustable hood, large hand pockets together with a chest pocket secured with a button.
Jury statement: "Tierra uses only fossil free materials, avoiding components contamination. The anorak's timeless look has the potential to have a long lifetime with the consumer."
Eco Achievement Accessories: 100 Percent Eco Sustainable Waxes For Snow Sports By NZero 
Product description: This 100 percent sustainable and ecological range of solid and liquid waxes is an alternative to waxes that are made from paraffin, fluorinates and/or petroleum derivates.
Jury statement: "This bio-based ski wax is a possible solution for each skier to reduce the ecological footprint while maintaining the joy of skiing in nature."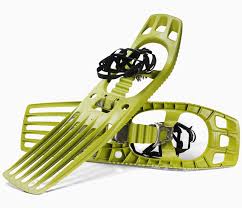 Eco Achievement Hardware: Tankr By Fimbulvetr 
Product description: What makes Tankr different is the combination of length, traction and versatility, enabled by a characteristic hinge and rocker design. Long, with excellent load capacity and flow, is provides exceptional maneuverability to anyone.
Jury statement: "A good example of making design a starting point for product sustainability. As shown in the material choice, a lifetime guarantee and the ability for repair."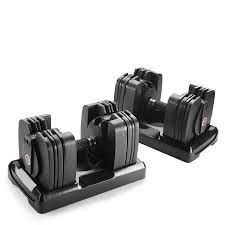 Health & Fitness Segment Product Of The Year: SelectTech 560 Dumbbells By Bowflex
Product description: Nautilus Inc.'s Bowflex SelectTech 560 are "smart" dumbbells with a 3DT sensor and a corresponding app. A home strength product with a brain, they act like a personal trainer by guiding users through the workout, tracking reps, sets and calorie burn as well as providing feedback on form.
Jury statement: "A safe and easy fitness product that revolutionizes home strength training. The dumbbell replaces a personal trainer due to the smart interactive workout and guidance." (Fabrice Norel, Endurance Shop, Director of Operations)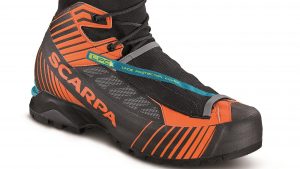 Outdoor Segment Product Of The Year: Ribelle Tech By Scarpa
Product description: A versatile boot/shoe category that combines performance features for pro alpinists while delivering comfort, lightness and durability. Ribelle has a wide mountain usage range, from trekking to mountaineering.
Jury statement: "This boot combines lightness, amazing fit, durability, and sophisticated technical construction and features. A perfect all-round mountain boot choice." (Piotr Turkot, 4outdoor.pl, Managing Director)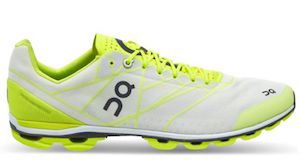 Performance Segment Product Of The Year: Cloudflash By On
Product description: Made for speed, 14 cloud elements are small, powerful and with traction. The Speedboard, built from energy-transition material Pebax, loads with impact energy to release it all upon toe-off. An innovative hybrid sockliner gives extra comfort and the performance heel-cap hugs the heel for a perfect fit.
Jury statement: "Well executed, clean and coherent design with attention to detail, resulting in an extremely credible high performance product." (Aleks Tatic, Tatic Designstudio srl, Founder and Designer)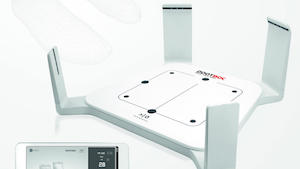 Ski Segment Product Of The Year: BD 3D Scanner Vandra By Bootdoc
Product description: The Vandra 3D foot scanner, developed in cooperation with Volumental, delivers a three-dimensional image of the customer's feet. It provides a wealth of measurement data including instep height, ankle circumference, foot length and width, and considers the skier's skill level. The data can be used to find the right ski boots and insoles in a matter of seconds.
Jury statement: "A highly beneficial and space-saving service unit bringing sustainable value to both sides of the value chain. It also helps consumers to enjoy their gear and activity more." (Christof Ronge, Assa Abloy, Industrial Design Manager)
Photos courtesy ISPO