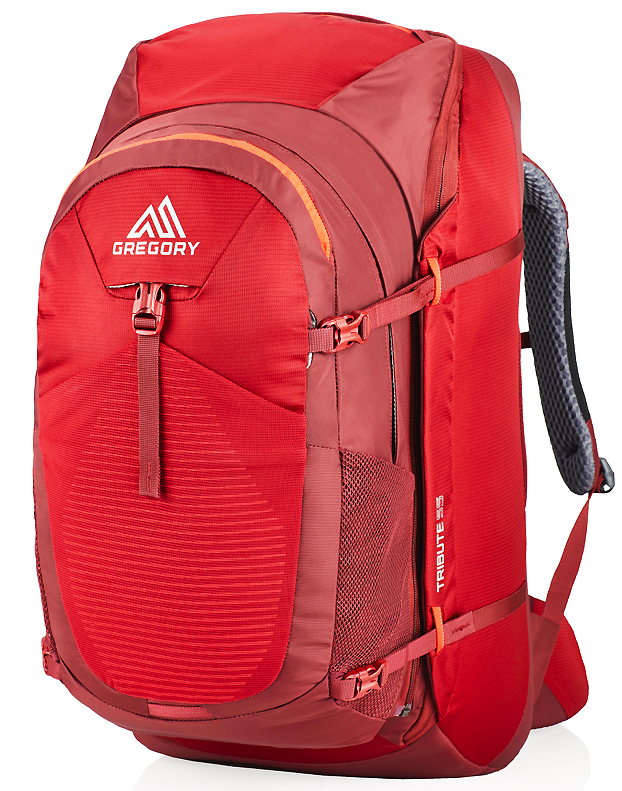 It's never too late to throw accolades.
Gregory's new adventure travel-focused Tribute backpack won best in category at ISPO this year.
The women's specific pack offers a full suite of features with an adjustable torso and three-in-one travel cover. The Tribute, and men's Tetrad, will make their international debut at ISPO February 3-6, 2019. The annual awards are chosen by a panel of 43 judges from 12 countries and highlight standout product in design, innovation and technology in the outdoor space.
The Tribute and Tetrad will be available to consumers fall 2019. The women's Tribute is available in three capacities 70, 55 and 40-liters. The men's Tetrad is available in 75, 60 and 40-liters. Photo courtesy Gregory