Thermoregulated PFC-free down hybrid
speeds evaporation and reduces dry time
—•—
Sustainable Down Source—a division of Down Decor and parent company to DownTek—partnered with 37.5 Technology to create a sustainably treated, highly water-resistant down capable of regulating the next-to-skin microclimate while delaying the onset of sweat and further facilitating a quick dry time.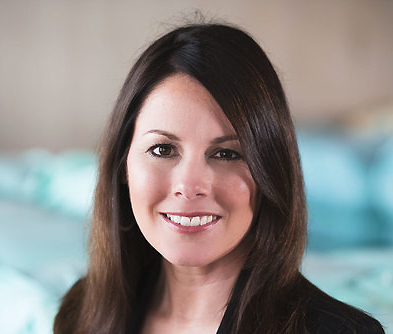 We talked by phone last week with Caroline Zapf, chief sustainability officer at Sustainable Down Source, pictured left, and Daniel GuiGui, president and founder of Down Décor—DownTek is the brand's product—and visionary in the feather and down space. Focused on growth and innovation, GuiGui, pictured below, spearheaded the transition into the outdoor category with hydrophobic down treatments and sustainable and traceable down products.
Caroline, how long have you been working at DownTek? I have been with the company for 10 years. My background is mechanical engineering. It was a great way to enter this arena, but I learned so much about down and the industry and about the gigantic shift from just selling down to we are an industry that can do things.
The mentality is not just selling a product anymore; it's about how our industry collaboratively leads manufacturing and processing, with supply chains across the world, in a better, greener direction. My role evolved when the company went down the road of sustainability to Research, Development and Sustainability.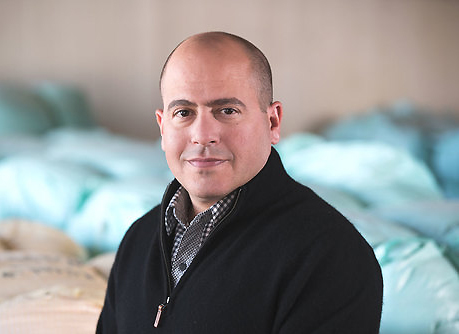 Daniel, the 37.5 collaboration created the next generation down from DownTek. Can you speak with us about the technology? Sure. The technology, using naturally-derived volcanic sand, creates much more surface area. These volcanic particles have a lot of tiny holes in them. It's the difference between pouring water into a cup and pouring water over a thousand-square-foot table, except the 37.5 technology creates as much new surface area as a football field in one comforter. And because of this, the particles provide an immense amount of surface area to capture moisture using the body's infrared energy to speed evaporation and significantly reduce dry time for that simple reason.
How are the volcanic particles embedded into the down? As the polyester is extruded, the volcanic particles are embedded into it in the manufacturing process and it never washes out. Now we have a blend of 80 percent water repellent down and 20 percent 37.5 fiber to create the fill. It's DownTek Powered by 37.5. The poly staple fiber weaves itself into individual down clusters and is about the same thickness as typical down molecules.
Can you give us an example of how this works? Let's talk about a jacket. You're sweating when you are wearing the garment during a high-energy activity. The interior of the jacket, in particular, is getting wet with your evaporating moisture from your body. The 37.5 fiber is looking for water in the air and drawing it into itself. Because of the awesome surface, it is also evaporating that water quickly. This is what we refer to as the 'engine effect,' grabbing the moisture from your body and dispersing it mostly toward the outer surface of the jacket.
It works on the principle of diffusion. Whenever something is coming from an area of more density and being released back into the environment, it's looking for an area of lesser density to migrate to when you are talking about heat, moisture or anything in nature.
Do you see applications of the technology across the outdoor industry, including footwear? For sure, in the fabrics. Everyone believes it will be much more effective if we have the liner and the fill working together. There is significant data to support that.
Sustainable Down Source's PFC-formula enables a person to stay insulated and dry in wet conditions, and does so without the harsh chemicals typically found in DWR technology.
"We're excited to be offering another great innovation in the world of insulation. The temperature-regulating power of 37.5 Technology will be a fantastic complement to the natural insulating power of down and the DWR performance of our DownTek products. By combining these sustainable, naturally-derived technologies, a person can stay thermoregulated from the inside while having full protection from exterior cold and wet elements."  — Caroline Zapf, chief sustainability officer, Sustainable Down Source, pictured above.
"The DownTek x 37.5  hasn't been introduced yet into a garment, but we are working on it."
---
DownTek will showcase the new technology at OR Summer Market in Room 206 on the main level of the Denver Convention Center. The technology will be available to all new and existing brand partners.
Photos courtesy DownTek