Led by strong direct-to-consumer (DTC) sales, a rebound at wholesale and a more than three-fold gain in its international business, Yeti reported sales in the second quarter climbed 44.9 percent. The results prompted the drinkware and cooler brand to raise earnings and sales guidance for the year.
"Our strong quarterly performance continues the trend of high demand for the brand during the start of summer and the gift-giving celebrations of moms, dads and grads," said Matt Reintjes, president and CEO, on a conference call with analysts. "This Q2 was punctuated by the broader return to some pandemic-disrupted activities, such as travel, and the continued trend in people looking for active outdoor adventures."
In the quarter ended July 2, net earnings increased 67.8 percent to $56.2 million, or 63 cents. On an adjusted basis, net income climbed 68.6 percent to $60.0 million, or 68 cents a share, besting Wall Street's consensus estimate of 55 cents.
Sales reached $357.7 million, topping Wall Street's consensus estimate of $327.3 million.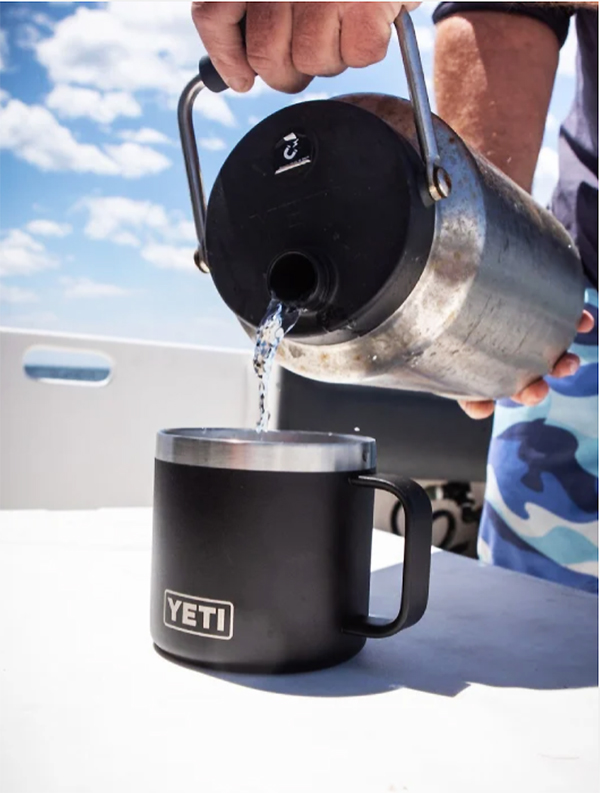 DTC sales increased 48.0 percent to $196.9 million, driven by strong performance in both Drinkware and Coolers & Equipment. The DTC channel grew to 55 percent of sales, compared to 54 percent in the prior-year period.
Wholesale sales increased 41.2 percent to $160.8 million, driven by Drinkware and Coolers & Equipment. In the second quarter of 2020, wholesale sales were impacted by the temporary store closures due to COVID-19.
Drinkware sales increased 68.8 percent to $192.9 million, primarily driven by the continued expansion of its Drinkware product offerings, including new colors and sizes and demand for customization. Coolers & Equipment sales increased 22.7 percent to $157.8 million, driven by robust performance in soft coolers, bags, outdoor living products, cargo, and hard coolers.
Gross margins improved 280 basis points to 58.5 percent driven by a favorable mix shift to its DTC channel, product cost improvements and lower inventory reserves partially offset by the unfavorable impact of the non-renewal of the Global System of Preferences program on import duties and higher inbound freight.
SG&A expenses increased 50 percent to $136.7 million as the year-ago period included the benefit of cost reduction initiatives implemented in response to COVID-19. As a percentage of sales, SG&A expenses increased 140 basis points to 38.2 percent. The increase included a 220 basis points increase in non-variable expenses, primarily driven by higher marketing expenses. Variable expense leverage of 80 basis points on higher net sales positively impacted the quarter.
Operating income increased 55.7 percent to $72.4 million. Adjusted operating income climbed 57.0 percent to 77.4 million.
Reintjes said sales came in above internal expectations with strength. The 48 percent DTC growth came on top of 61 percent growth a year ago. The DTC gains were boosted by robust performances of Mother's Day and Father's Day campaigns and the benefit of "impactful media placement" across key outlets from The New York Times and Chicago Tribune to Vanity Fair, Vice, and CNN.
"We saw significant growth during the quarter in wholesale, where we continue our efforts to replenish inventory to support the ongoing strong demand in the channel," added Reintjes. "We tripled our international revenues in what was our largest net sales quarter to date for this business as we continue to see the penetration of the brand even amidst the ongoing pandemic challenges in many of the international locations."
Inventory increased 60 percent year-over-year, primarily due to the inventory purchase order reductions in response to COVID-19 in 2020. The inventory increase represents a CAGR of 11 percent since the same period in 2019.
Looking ahead, Reintjes was optimistic about the brand's growth trajectory and its ability to manage supply chain disruptions.
"What we unequivocally believe today is that overall brand demand is incredibly strong," said Reintjes. "We're capitalizing on a continuing influx of new customers and returning brand advocates, and we're better equipped than ever to reach new global customers. At the same time, global supply chains remain incredibly challenged and strained. Despite the ongoing supply chain disruptions, including costs and transportation pressures, our team continues to do a remarkable job managing and mitigating to minimize the impact while we continue to focus on growth."
He noted that recent government-mandated shutdowns led to the temporary closure of one of its soft cooler suppliers in Vietnam due to the ongoing impacts of COVID-19. Reintjes added, "Our prior work to drive supplier redundancy in key product areas helps our ability to absorb this type of temporary disruption. The shutdown does underscore the inherent volatility that lingers globally. As evidenced by our results and updated outlook, we're managing this overall backdrop well and will continue to tighten our grip on what we can most directly control. We remain focused on servicing the tremendous momentum heading into the balance of this year to ensure we drive growth this year and beyond."
Yeti's updated 2021 outlook includes:
Net sales are now expected to increase between 26 percent and 28 percent versus the previous outlook of between 20 percent and 22 percent;

Operating income as a percent of sales is expected to be approximately 19 percent, unchanged from the previous outlook;

Adjusted operating income as a percent of sales is expected to be approximately 20.5 percent, unchanged from the previous outlook;

The effective tax rate is now expected to be approximately 23 percent versus the previous outlook of 24.0 percent;

Net EPS is now expected to be between $2.25 and $2.29, versus the previous outlook of $2.12 and $2.16, reflecting a 27 percent to 29 percent increase;

Adjusted EPS is now expected to be between $2.42 and $2.46 versus the previous outlook of $2.28 and $2.32, reflecting a 29 percent to 32 percent increase; and

Capital expenditures are expected to remain between $55 million and $60 million primarily to support investments in technology and new product innovation and launches.
Photos courtesy Yeti