Lululemon has been a Wall Street darling during the pandemic, but second-quarter results hardly set the world on fire during the fiscal second quarter ended August, 2 and the company's earnings call left analysts yearning for more in back half outlook.
The active apparel brand and retailer completed the acquisition of the Mirror fitness equipment company during the quarter —closing the deal on July 7 — and Lululemon e-commerce sales surged in triple digits, but overall company revenues only rose 2 percent for the period. The small revenue gain and an earnings beat exceeded analysts' expectations and the company's own expectations for a high-single-digit revenue decline for the period, but it was apparently not enough. The company took a beating the morning after reporting Q2 results as LULU shares plunged nearly 10 percent at the open on concerns over a cautiously optimistic outlook from LULU execs for the second half of the year.

The big story for the quarter was the 155 percent increase in direct-to-consumer (DTC) net revenue to $554.3 million, or an increase of 157 percent, on a constant-dollar basis. DTC net revenue represented 61.4 percent of total net revenue in Q2 compared to 24.6 percent for the second quarter of fiscal 2019. LULU saw strength in online traffic and conversion which increased over 90 percent and 45 percent, respectively. Traffic was said to be driven by "channel shift, coupled with investments in digital marketing."
"As our stores continue to recover, our e-commerce business has accelerated from a 41 percent comp in quarter four of last year to 157 percent comp in the current quarter," detailed company CEO Calvin McDonald. "Similar to quarter one, we've seen a healthy mix of new guests, existing e-commerce guests and historically retail-only guests now shopping with us online."
Total net revenue equaled $902.9 million in the second quarter, an increase of 3 percent on a constant dollar basis. Company-operated stores saw net revenue fall 51 percent to $287.2 million in the period, compared to the second quarter of fiscal 2019. Like other retailers, LULU is not reporting same-store sales due to "the significant number of stores that remained closed during the beginning of the quarter."
McDonald said the company remains committed to its "Power of Three" growth plan, including doubling e-commerce sales, doubling the men's business and quadrupling its international business by 2023.
While the e-commerce business appears to be on track to reach its goal, the men's business in Q2 only saw a "sequential improvement" relative to quarter one and lagged behind the growth in the women's business. "As the work-from-home and sweat-from-home environment continues, we have seen our male guests respond more enthusiastically to shorts, sweats and hoodies," said McDonald.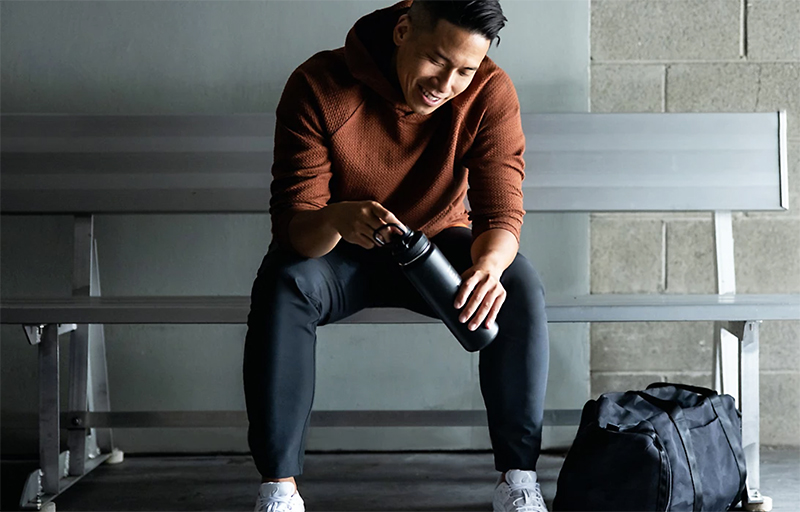 Looking at international, McDonald highlighted that LULU was experiencing a strong rebound in-store with same-store sales up over 30 percent in China, coupled with strength in e-commerce, which grew over 130 percent in the second quarter. In Europe, LULU saw growth of more than 160 percent in e-commerce. LULU opened nine stores across Asia and Europe in Q2, including its 100th location in APAC.
LULU currently has approximately 97 percent of its stores open worldwide. On average, reopened stores are reportedly performing at 75 percent of last year's volume. McDonald noted that the Lululemon stores "are small and designed to be an efficient use of space with high levels of traffic which results in high productivity." He said that while these are appealing attributes, the current capacity constraints "understandably limit the number of guests who can be in the store at one time."
"While we're seeing traffic declines relative to last year and expect these constraints to endure at least through the end of the year, the underlying health of our brand remains strong," he summarized. "Guests are patiently lining up to get into our stores, both physically and through our virtual tools."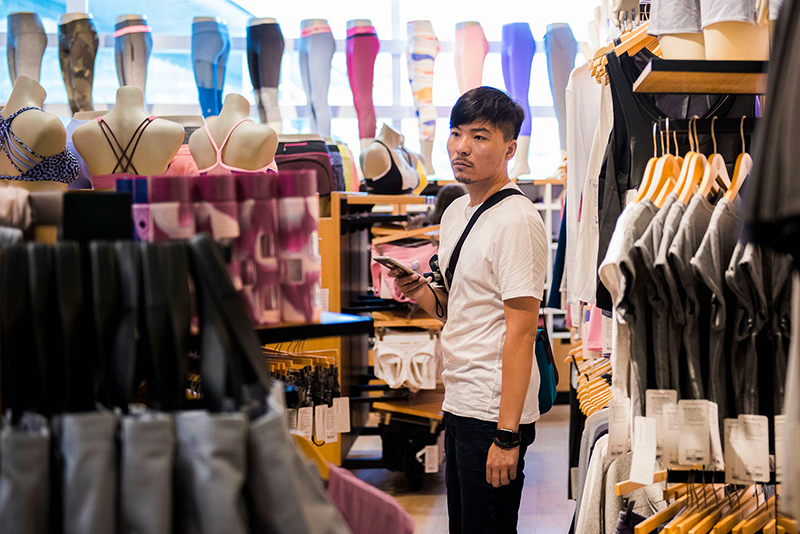 McDonald said they expect to grow top-line results in both Q3 and Q4 despite the store's contribution limited to the current performance levels.
Gross margin was 54.2 percent of net revenue in Q2, compared to 55 percent of net revenue in Q2 2019, driven by 130 basis points of deleveraging on DTC-related costs, which was offset by 40 basis points of product team cost leverage and 30 basis points of occupancy and depreciation leverage. Product margin was flat year-over-year, inclusive of LULU's online warehouse sale, as lower production costs and product mix offset higher markdowns. The company also experienced a 20-basis-point negative impact from foreign exchange.
SG&A expenses were approximately $353 million, or 39.1 percent of net revenue in Q2, compared to 36 percent of net revenue in the year-ago quarter. The deleverage in the quarter reportedly resulted predominantly from lower revenue due to COVID-19-related store closures and the company's commitment to continue to pay its employees through this period of disruption, costs associated with COVID-19-related supplies and PPE, deleverage on depreciation and deleverage from the Mirror deal.
Adjusted net income for the quarter was $96.3 million, or 74 cents per diluted share, compared to earnings per diluted share of 96 cents in the prior-year period. Capital expenditures were approximately $53 million for the quarter, compared to approximately $67 million in the second quarter last year.
LULU ended the quarter with $1.2 billion of total liquidity. The company has $523 million in cash and cash equivalents and approximately $700 million of available capacity under its committed revolving credit facilities.
Inventory was $673 million at the end of Q2, increasing 36 percent versus last year's second quarter-end.
The company believes Q1 was the high point for year-over-year inventory increases for 2020 and expects levels in the second half to moderate further and increase in the 20 percent to 30 percent range.
LULU expects to open 30 to 35 net new stores in 2020, with 15 net new stores opened through the end of the second quarter. These openings are expected to contribute to a low-double-digit increase in square footage for the year. In addition, it said the company is maintaining its seasonal store strategy. 
LULU is also accelerating its seasonal store strategy. Lululemon operated just over 50 seasonal stores in Q2 and plans to increase to approximately 70 in the second half of the year. "Our strategy this holiday will include seasonal stores in key centers and markets where we have existing stores to help us mitigate the current capacity constraints," explained McDonald.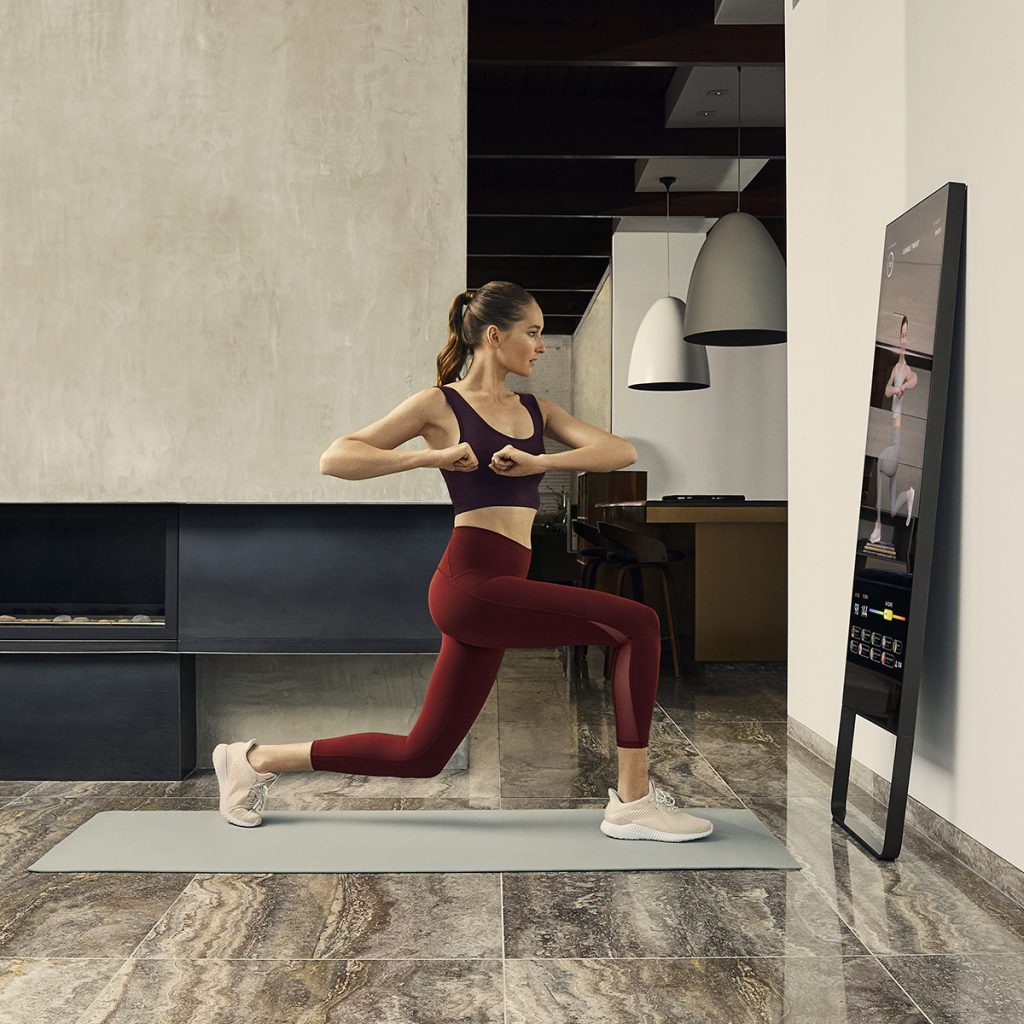 Mirror was described on the Q2 call with analysts as a "stand-alone revenue-generating company," and their management team will continue to operate the business from their offices in New York. McDonald said they are on track to begin offering the Mirror in 10 to 15 Lululemon stores in the U.S. by early quarter-four when they will also begin leveraging their digital channels to help build brand awareness around Mirror. LULU expects that Mirror will be modestly dilutive to earnings this year. Said McDonald, "We plan to ramp up marketing and advertising spend in the second half of the year to fuel Mirror's momentum during the holiday season and into 2021."
Looking ahead Lululemon continues to anticipate that total revenue growth will improve sequentially throughout the remainder of the year. Inclusive of Mirror in Q3, LULU expects total revenue to increase in the mid- to the high-single-digit range, with Q4 increasing in the high-single-digit to the low-double-digit range.
"It's important to note that our view on total revenue growth in the back half assumes no improvement to the 75 percent productivity levels we're currently experiencing in reopened stores," emphasized Meghan Frank, SVP, financial planning and analysis, on the conference call. "In our digital channel, we expect revenue to remain strong and well above our pre-COVID-19 growth rates of 30 percent to 40 percent but moderate in the second half relative to Q2 with the majority of stores open."
LULU is assuming that Mirror will generate in excess of $150 million in revenue for full-year 2020, up from initial expectations, which was revenue in excess of $100 million. For gross margin, LULU continues to expect the second half of the year to be better than the first half with the decline relative to last year in Q3 followed by flat to modestly up gross margin in the fourth quarter.
For the Lululemon business, the company expects an adjusted EPS decline in the 10 percent to 15 percent range in Q3 and adjusted EPS to grow modestly in Q4. When looking at the combined results for Lululemon and Mirror, LULU expects an adjusted EPS decline in the 15 percent to 20 percent range in Q3 and a modest decline in Q4. For the full-year 2020, excluding acquisition costs, LULU continues to expect Mirror to be modestly dilutive at less than 5 percent.
Photos courtesy Lululemon