Kohl's Inc. hiked its earnings outlook for the year after first-quarter earnings came in well ahead of Wall Street's targets. Koh's said its shift last year to amplify its focus on athletic and casual lifestyles continues to gain traction.
"We are making significant progress on our vision of becoming the most trusted retailer of choice in the active and casual lifestyle," said Michelle Gass, CEO, Kohl's. "Since launching our strategy last October, we have shown strong sequential improvement in our performance and have announced several important new strategic partnerships that will accelerate our momentum."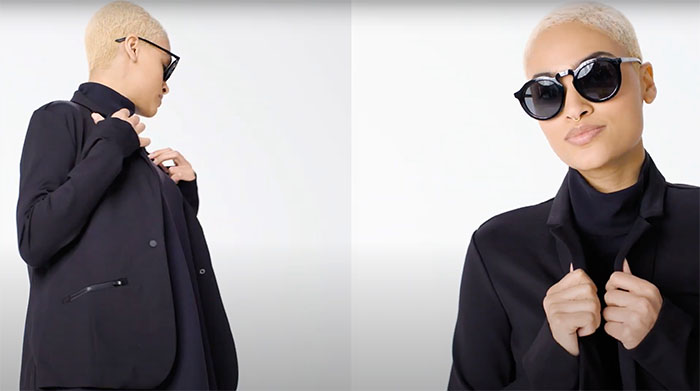 Store Sales More Than Double 
In the quarter ended May 1, sales grew 60.1 percent to $3.89 billion from $2.43 billion a year ago. Wall Street's consensus estimate had been $3.48 billion. Kohl's said net revenues jumped 69.5 percent. Net revenues represent the change in net sales versus the prior-year period.
Store sales more than doubled due to continued traction against its merchandising strategy and lapping last year's store closures. Sales accelerated during the quarter with combined March and April sales increasing low-single-digits relative to the first quarter of 2019, driven mainly by the momentum in store sales. Customer visits accelerated as the quarter progressed, which contributed to a majority of the quarterly sales upside.
Digital business grew 14 percent over last year and more than 40 percent versus 2019. Digital accounted for 30 percent of sales, with stores supporting growth by fulfilling nearly 40 percent of e-commerce sales.
Active Sales See Significant Volume Growth
By product category, all lines of business exceeded plan and increased significantly year-on-year. The biggest percentage gains were seen by those most impacted by the pandemic, namely men's and women's apparel. Overall, many areas of the business have returned to, or are exceeding, pre-pandemic sales levels.
Active sales showed the most significant volume growth in the first quarter, increasing at a mid-teens percentage rate relative to its first quarter of 2019. Kohl's also maintained the momentum seen over last year's home business, which was up low-double-digits on a two-year basis.
Gross margin improved 2,173 basis points to 39.0 percent from 17.3 percent a year ago and was ahead 220 basis points versus Q119. Strong inventory management resulted in less clearance as a percent of sales and pricing and promotion were further scaled by optimization strategies during the quarter. Kohl's also said it benefited from a favorable industry backdrop, which provided for a greater percentage of full-price selling.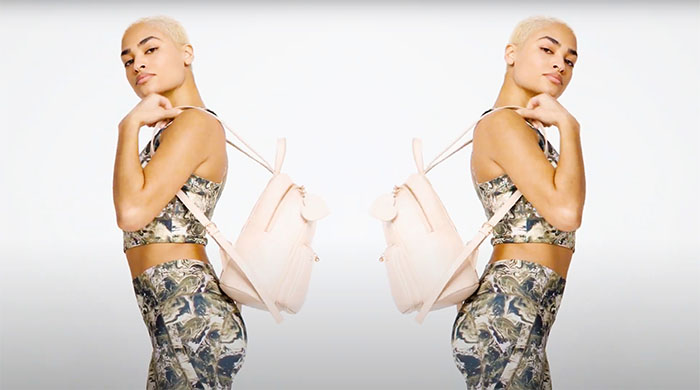 Jill Timm, CFO, said on the call, "While we expect some of the tailwinds to ease of inventory rebuilds across the industry, we remain confident in our ability to further enhance our margin structure for our strategic initiatives. We're also monitoring cost headwinds related to industry-wide supply chain disruptions. We have navigated the challenges very well to date, but acknowledge there remains uncertainty as we walk through the balance of the year."
SG&A expenses rose 9.8 percent to $1.17 billion from $1.07 billion but were reduced as a percent of sales to 30.1 percent from 43.9 percent. Factors behind the cost improvement included a reduction in its marketing to a sales ratio of 4.2 percent and lowering technology spend by more than 15 percent versus last year. Improved door labor productivity was a key driver of the SG&A improvement.
Gass said the 7 percent operating margin achieved in the quarter was the highest Q1 rate in eight years. She said, "This performance was driven by continuing to execute against our strategy, including strong inventory management, our pricing and promotional initiatives, and expense discipline. In addition, we capitalized on a favorable industry backdrop that provided for greater full-price selling."
Timm said Kohl's quarterly performance provided more confidence that the chain would reach its stated annual goal of 7 percent to 8 percent operating margin by 2023.
Net income came to $14 million, or 9 cents a share, against a loss of $541 million, or $3.52, a year ago.
Adjusted net income came to $165 million, or $1.05 a share, against a loss of $495 million, or $3.22, the prior year. Wall Street's consensus estimate had been 4 cents. Adjusted results exclude loss on extinguishment of debt and impairments, store closing and other costs.
Active And Casual Lifestyle Push Becoming More Relevant
Addressing its progress on its growth strategy provided last October, Gass said the increased pivot toward the active and casual lifestyle has become even more relevant.
"We expect that consumers will continue to live more actively and casually as normalcy returns," said Gass. "As more people return to work, resume travel and attend events and gatherings, they are seeking new and updated apparel while maintaining the preference for casual comfort, which fits squarely into the product categories we are taking a leadership position. Against this backdrop, Kohl's is positioned well. Our commitment to the active category is differentiated in the marketplace, and our strategies continue to benefit our business."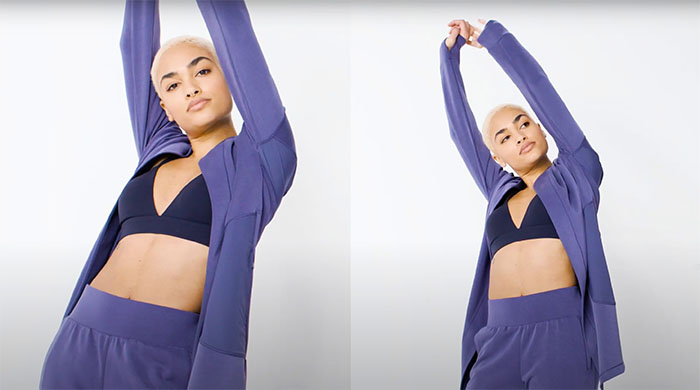 Kohl's continues to have a goal of growing active assortments to more than 30 percent of sales through increasing dedicated space in-store, expanding product assortment and aggressively addressing whitespace opportunities in athleisure and inclusive sizing.
"We are making progress, as evidenced by active sales nearly doubling year-over-year in the first quarter, growing to 23 percent of sales, up 300 basis points from last year," said Gass.
She added, "From a brand perspective, our team national brands Nike, Under Armour and Adidas continue to perform very well, driven by the ongoing expansion of the assortment, delivering an innovative and relevant product to our customers. We also continue to be pleased with the performance of the Champion brand, which grew multiples from a small base in the first quarter."
Kohl's has been "very encouraged" by the launch and initial sell-through of its Flex athleisure range. Said Gass, "We will build on the early success by broadening the assortment this fall and will expand it to 500 stores."
Also, Lands' End will be expanding to 300 stores in the active lifestyle area, and Eddie Bauer is being introduced to 500 stores this fall. Gass said each "addresses sizeable whitespace opportunities in our outdoor offering."
She added, "We're encouraged with the ongoing strength in active across all product areas."
On the more casual side, Kohl's is positioning itself even more as a "destination for iconic casual brands," with Tommy Hilfiger and Calvin Klein soon being added to join Levi's and value-oriented private brands like Sonoma. She said denim is seeing a "clear resurgence."
Addressing genders, Gass said Kohl's eliminated several brands in its women's department early last year and is seeing growth accelerate in the area for its own Sonoma and So brands. Other key private brands include Croft & Barrow, Lauren Conrad and Nine West, are also resonating with women. Overall, the women's business was led by strong growth in active, increased demand for shorts and denim, and resilience in intimates. Improving trends are being seen in casual dresses.
Men's has undergone a similar transformation as women's during the past year with brand exits, more space allocated to active and big & tall and less to dress. Said Gass, "These moves have improved overall clarity, increased category productivity and made room for new brands."
In 2021, new brands arriving this fall supporting men's will include Calvin Klein, Eddie Bauer, Hurley, and Tommy Hilfiger.
In kids, demand has returned to 2019 sales levels, driven by strong growth in active and increased demand for boys and girls apparel as more kids returned to school this spring. Kohl's private-label kid's brand has been simplified to Jumping Beans and Sonoma, while kids' active presence is supported by expanding assortments in Converse, Hurley, Under Armour, and Vans.
Said Gass, "Looking ahead, we are well-positioned for the important back-to-school season with inventory building well ahead of peak week. We anticipate a more normal back-to-school season this year following last year's season that was materially impacted by the pandemic. In summary, regarding our apparel business, we see a nice recovery. And we will fuel the customer demand by driving relevancy as consumers' return to more normalcy in their daily lives."
Inventory at the end of the quarter was down 25 percent lower than the prior-year and down 28 percent to 2019. Said Timm, "This marks another ten-year high in inventory turnover. Like other retailers, we are currently facing some industry-wide supply chain challenges. However, we continue to feel good about our ability to manage these headwinds and are closely monitoring the sourcing of our private brands."
For full-year 2021, Kohl's outlook calls for:
Sales to increase in the mid-to-high teen's percentage range compared to the previous expectation of mid-teens percentage rate increase;

Operating margin to be in the range of 5.7 percent to 6.1 percent compared to the previous expectation of 4.5 percent to 5.0 percent; and

Adjusted EPS to be in the range of $3.80 to $4.20, excluding any non-recurring charges, compared to the previous expectation of $2.45 to $2.95.
Photos courtesy Kohl's