Delta Apparel achieved a second-quarter sales growth of 12 percent with double-digit growth in its Delta Group and Salt Life Group segments. Significant earnings expansion benefited from manufacturing efficiencies and cost control.
Net sales in the quarter were $108.6 million, up from $96.7 million in the prior-year second quarter. Deb Merrill, CFO and president, said on a conference call that the results outpaced expectations and marked an acceleration over results in its first quarter. In the half, sales were up 6 percent.
Net earnings for the quarter were $4.4 million, or 62 cents per share, compared to $1.3 million, or 19 cents, in the prior-year period. Excluding the $1.9 million pre-tax, or 20 cents a share, of plant curtailment expenses in the prior-year quarter, adjusted EPS for the second quarter fiscal 2020 were 39 cents.
Merrill said, "The strong second-quarter performance is a true testament to our team's unwavering dedication to servicing our diverse sales channels, a reflection of our world-class manufacturing capabilities, and most importantly, the flexibility of our business models. As we look to the remainder of the year, I am confident in our ability to drive strong top and bottom-line growth."
Delta Group's Sales Grew 12 Percent
Net sales in the Delta Group segment grew 12 percent, driven by the demand in the market for activewear apparel, particularly in its direct-to-retail and brand-direct channels, which grew over 40 percent compared to the prior year. The direct-to-retail and brand-direct channels' growth reflects the benefits from a broadening of its customer base and expansion of its product capabilities.
"Global trade uncertainty and the need for shorter lead time and now the effects caused by the pandemic has led most businesses to reevaluate the reliability of their supply chain," said Merrill. "We firmly believe that our flexible full-service approach utilizing our sophisticated business system and our near-shore and onshore manufacturing capabilities make Delta Apparel an ideal supply chain partner."
She added that Delta Apparel continues to see opportunities with expanded programs for existing customers with business from new partners interested in utilizing its services. She added, "Utilizing our offshore manufacturing along with our US decoration and packing operations, we have been able to deliver quick turn fully stocked graphic T-pallet displays to retailers who have performed extremely well at retail and have led to ongoing fulfillment in new programs as we progress through the year."
Soffe Integration Proceeding On Track
The Soffe integration remains on track for completion by the end of the fiscal year. In January, Delta moved to integrate Soffe into its Delta Activewear sales and inventory business system, added the complete Soffe lineup to the Delta B2B e-commerce site, and launching a new consumer Soffe.com site directly integrated with the activewear ERP platform. Merrill said this has led to a better customer experience and improved inventory management.
Operating with integrated sales and marketing teams, the activewear segment has successfully launched several targeted social media and e-mail advertising campaigns, showcasing the broad range of Delta, Soffe in-source branded products. She said, "Bringing together both Delta and Soffe under one integrated activewear umbrella is a win-win for both our customers and for Delta Apparel. We have set the stage to expand our market reach while simultaneously enhancing our margin potential."
Delta Group is in the process of relocating the majority of Soffe's inventory to a new fully integrated Phoenix Distribution Center, where service Soffe products on a go-forward basis. The Soffe military business will continue to be serviced from its North Carolina production and distribution facility. As mentioned on its December quarterly call, Soffe's transition into the Delta platform is expected to lead to incremental expenses of about 8 cents per share in the March quarter. Said Merrill, "While we are on pace to meet our completion timeline, we were able to lessen the impact of this in the March quarter and spread some to the June quarter where we believe the expense will be substantially offset by cost savings from the integrated facility. Importantly, we continue to anticipate annual benefits from this integration initiative in the range of $0.12 to $0.15 beginning in fiscal 2022."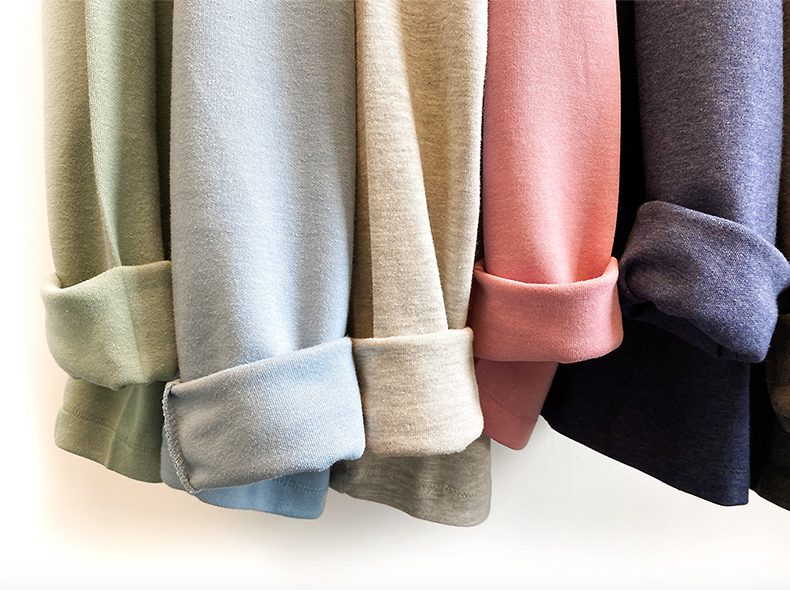 DTG2Go Sees Resurgence After Slow Start
The DTG2Go on-demand business had a slower start to the quarter but ended the period on a strong note, with March unit growth up in the double digits.
"The early softness in the market was experienced across our customer base, as consumer sentiment was hesitant with the uncertainty surrounding the COVID pandemic, the stimulus packages and unemployment rates and related incentives," said xx. "Also, as a traditional retail channel became more prominent in our DTG2Go business mix, we've continued to build a greater understanding for the seasonality of the business trends, with the post-holiday law having a larger impact than originally anticipated early in the quarter."
As the quarter closed and continuing into April in May, DTG2Go has seen a resurgence in orders coming from existing customers, as well as newly launched partners, many of whom are forecasting to do significant volume as they ramp up. Merrill said the traditional retail channel for DTG2Go continues to grow with more than triple the units shipped compared to the prior-year quarter and remains a "significant future growth opportunity" in the future.
She added that DTG2Go's new partnership with Dallas-based Autoscale.ai, whose technology automates the product design, marketplace listing and advertising management for on-demand retail, is expected to further accelerate that growth. She said, "We believe that combining DTG2Go's on-demand supply chain with Autoscale's design automation technology will further revolutionize the on-demand apparel retail. Utilizing our proprietary technology and our expanding geographic network, DTG2Go is able to quickly and easily scale up operations to support the rapidly growing on-demand industry."
DTG2Go is now operating nine fulfillment facilities, including two locations that recently opened in the December quarter. Five facilities are fully integrated with its Delta Group distribution centers. Said xx, "Our customers continue to realize the benefits of the use of the Delta garments with DTG2Go's usage of Delta catalog book orders reaching a new record high of approximately 50 percent utilization in the March 21 quarter compared to 30 percent in the prior-year quarter. This trend is promising as it creates a more efficient operation, reduces garment costs for our customers and lowers working capital needs in the business. We will look to expand our network through potential future DTG2Go facilities within our remaining Delta DC, the addition of new on-demand DC and expansion into international markets.
Salt Life Group's Sales Climb 15 Percent
Net sales in its Salt Life Group segment increased 16 percent with notable performance in its direct-to-consumer channels, with sales growth of over 175 percent and 40 percent at the company's branded retail stores and saltlife.com site, respectively.
."Demand for the Salt Life brand remains very strong," said Merrill.
The Salt Life direct-to-consumer business more than doubled compared to last year, led by branded retail store sales growth of 175 percent inclusive of same-store gain of 25 percent. New stores, including Estero in Palm Beach Gardens and locations in key vacation destinations, including Destin, Tampa, Key West and Daytona, FL, performed well. New locations are opening in Myrtle Beach, SC and one in Texas.
Salt Life's e-commerce sales were up over 40 percent for the period, driven by 40 percent traffic growth and first-time SaltLake.com visitor growth of 35 percent. With the strong results from our and e-commerce site, direct-to-consumer penetration increased to 25 percent of total sales from 15 percent last year. The goal is for two-thirds of the mix to come from direct-to-consumer sales.
"At the same time, our wholesale channel continues to perform well with our retail partners. We ended the second quarter with our largest order book on record for Salt Life, which should lead to strong Salt Life sales for the back half of the year," said xx. "Our results showcase the benefits of our broad customer base in diversified channels of distribution, and we believe the momentum is just beginning. We're excited by the many opportunities we see for continued top and bottom-line growth."
Companywide gross margin improved 150 basis points to 22.8 percent versus 21.3 percent in the prior year and 21.4 percent in the December 2020 quarter, driven by favorable product mix, selling price increases and manufacturing efficiencies and process improvements.
SG&A expenses were reduced to 15.7 percent of sales from 18.5 percent in the prior-year second quarter. The improved results are from spending and cost controls and integration efficiencies in the Delta Group segment, which more than offset the additional costs incurred in the consolidation of Soffe products into our new Phoenix distribution facility.
Operating income in the March 2021 quarter was $7.6 million, which was more than double the prior year's second-quarter income of $3.6 million. The expanded operating profit was driven by the sales growth, favorable gross margins, continuing cost controls, and $1.9 million of plant curtailment costs in the prior year.
Total inventory as of March 2021 was $148.5 million, down $49 million, or approximately 25 percent from a year ago. The strong sales in the first six months and the temporary hurricane disruptions during the December 2020 quarter slowed the normal seasonal build of inventory during the quarter. The company has increased production during the March 2021 quarter and is now producing at record levels to support demand in the marketplace for its products.
Photos courtesy Delta Apparel