On Sequential Brands Group's second-quarter conference call with analysts, David Conn, CEO, said the company's active brands have "been resilient" and a "bright spot" amid the challenges presented by COVID-19.
"Our active brands—AND1, Avia, Gaiam, and SPRI, which are sold at mass retailers, including Walmart and Target as well as grocery and drugstores nationwide—have seen strong retail sales during the pandemic," said Conn. "These brands are aligned with the way consumers are behaving and living their lives today as they practice at-home health and wellness. Categories such as underwear, socks, shorts, sweats, fitness equipment, and workout gear have been in demand."
In the quarter ended June 30, sales, which consist of royalties from licensing deals on its brands, declined 14.4 percent to $22.6 million,
Other brands owned by Sequential Brands include Joe's, Ellen Tracy, Jessica Simpson, William Rast, Heely's, Caribbean Joe, DVS, and The Franklin Mint.
On a GAAP basis, the loss from continuing operations was $2.9 million, or $1.78 per share, compared to a loss of $3.3 million, or $2.03, in the same period a year ago. On an adjusted basis, the non-GAAP net loss was $1.8 million, or $1.10, against a loss of $2.6 million, or $1.57, a year ago.
On the call, Conn said the company continues to closely manage costs and take steps to maximize its liquidity in response to COVID-19. Specifically, a significant compensation reduction remains in place. Conn said, "We are scrutinizing all material nonessential expenses and eliminating costs, where appropriate, and we are fully drawn on our revolving credit facility."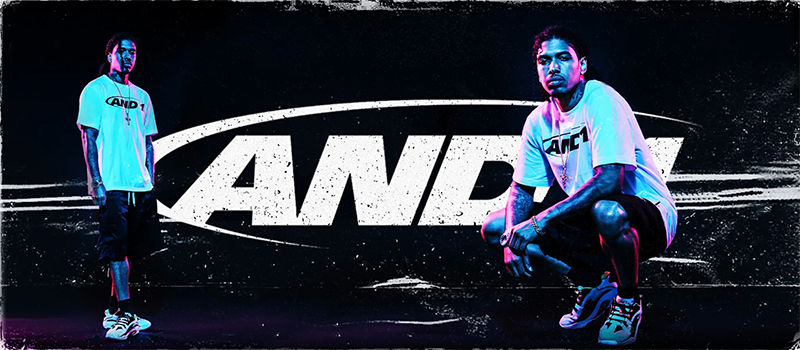 Conn also noted that the company recently divested three of its non-core brands, Nevados, Linens 'N Things, and The Franklin Mint. Nevados, an outdoor footwear brand, and Linens 'N Things were both acquired in 2014 in a deal that also brought the company Avia and And1. Conn said, "We frequently review our portfolio and consider divesting certain smaller brands when the right opportunity arises. While these divestitures were not material transactions, they reinforced our cash position and are consistent with our strategy to focus management's efforts on our core growth brands."
For core brands, Sequential Brands continues to pursue growth strategies, including renewals of existing licensees. This includes a long-term renewal with Fit for Life the licensing partner for hard goods and equipment categories for Gaiam and SPRI. Said Conn, "Fit for Life is a great company and a partner that we believe can guide Gaiam and SPRI to their fullest potential. We are pleased to have solidified this long-term alliance."
The license for the AND1 brand's premium footwear business was also renewed, covering specialty sporting goods and athletic footwear stores, and two new endorsement deals were reached for Jessica Simpson in active, kids and home categories. Joe's finalized a three-year renewal for kids' denim. Said Conn, "In addition to these, we are actively working on a pipeline of new deals for the balance of the year with an emphasis on the beauty, wellness and activewear categories."
Conn was appointed CEO in January 2020. Most recently, he served as CEO of ThreeSixty Brands, where he played a significant role in acquiring and relaunching the FAO Schwarz and Sharper Image brands.
Sequential Brands also noted that a 1-for-40-shares reverse stock split became effective on July 27 putting the company back in compliance with NASDAQ listing requirements.
The company ended the quarter with $16.8 million of cash, including restricted cash, and $461.8 million of debt, net of cash. Looking ahead, Daniel Hanbridge, Sequential Brands' SVP and interim CFO, said on the call, "We believe the COVID-19 pandemic will continue to impact our operating results, cash flows and financial condition. We continue to monitor it closely and are actively managing relationships and expenses to best position ourselves for the short and long term as the economy recovers."
Photos courtesy Avia, AND1