The Outbound Collective Pursuit Series is one of the fastest growing online outdoor and travel communities. The second and final sold-out event of the 2018 Pursuit Series will be held at Bear Valley in Northern California this weekend. A three-day, three-night immersive and educational outdoor adventure getaway experience, the Pursuit Series invites all levels of athlete, male and female, from age 14 and up to participate.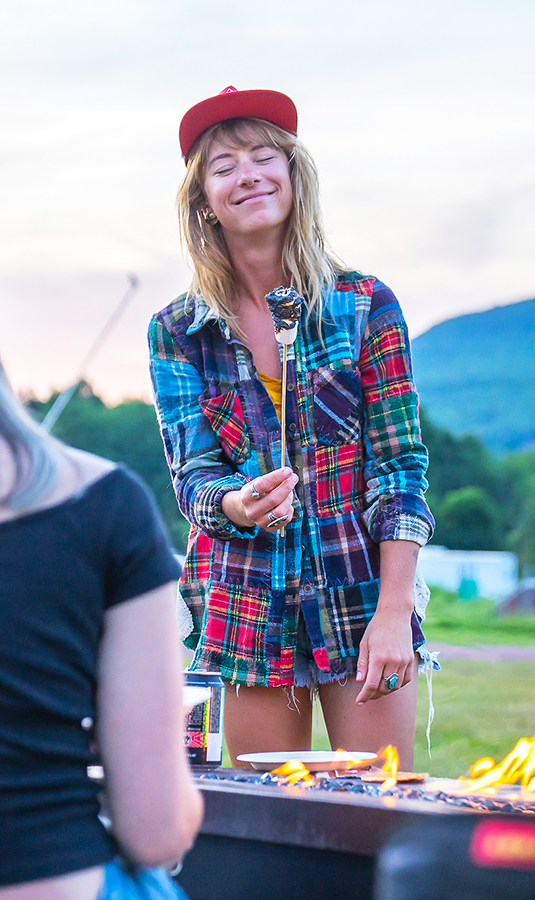 An organized community event, hosted by more than 40 industry partners from Wigwam, Merrell and Marmot to Sufferfest Beer and Brew Dr. Kombucha, the Pursuit Series aims to educate those who attend. And if you prefer glamping to camping, the Series offers the option … plus three delicious meals a day, happy hours, campfire s'mores, live music at the end of the day and all for around $400. That's a pretty sweet deal.
This weekend's Pursuit Series Bear Valley is sold out to capacity with 500 attendees from all age groups from over 30 states in the continental U.S. and Canada.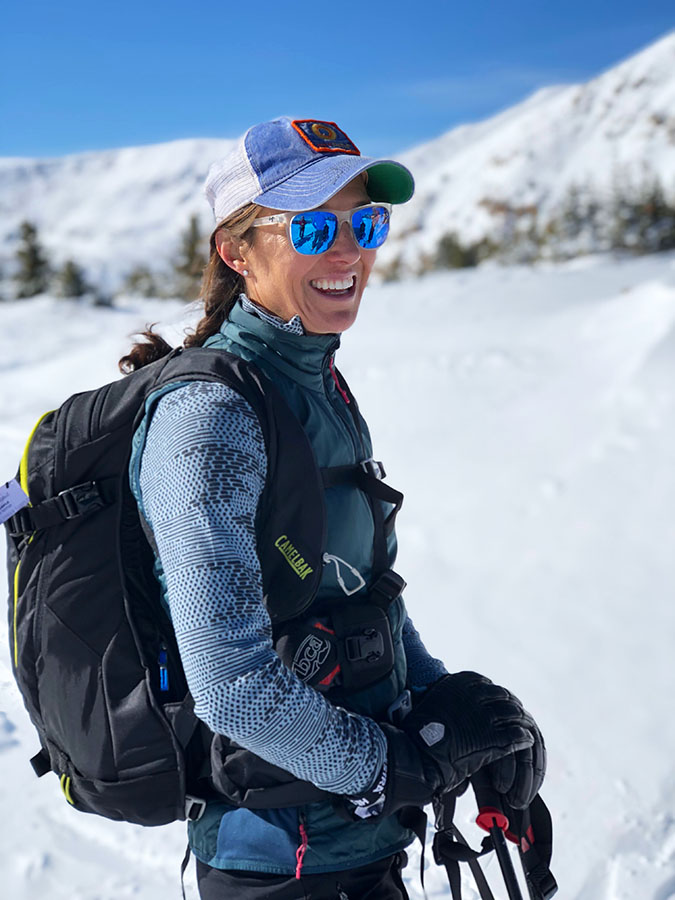 "It's exciting to see the event grow so significantly, seeing new friends made and old ones reconnect, and to help new communities of outdoor enthusiasts emerge from these experiences. We are honored and thrilled to be able to create an event that brings the best brands in the industry right to the consumer, the Pursuer, and to see their expertise and passion translate to everyday use and to ongoing outdoors immersion." – Julia Stamps Mallon, pursuit series co-founder, pictured left.
—•—
The "Pursuer,"  a term given to weekend participants, ranges in ability from novice and enthusiast to high intermediate and advanced outdoorsmen, with the understanding that the Pursuit Series is all about choosing your own adventure—learning new skills, refreshing honed ones and enjoying the outdoors with a community of supportive and enthusiastic peers that includes expert guides and a dedicated support team.
I spoke with Julia Stamps Mallon, pictured above left, yesterday by phone from Bear Valley, CA, where she and her team are preparing for this weekend's "Pursuit."
What does the event title, "Pursuit Series," mean?  It represents people who love the outdoors and are curious about other sports but don't have the time to try their hand at so many activities.
We offer that for the weekend through the Pursuit Series, where "Pursuers" can pick whatever they want to do. And those that may be intimidated by the outdoors can take lessons and gain knowledge from the series to put into action in their own lives.
Sometimes we get first timers, people who haven't been out camping, etc. and a lot is hitting that beginner for the first time. We help them at every level achieve their goals over the course of the weekend.
Who started The Outbound Collective Pursuit Series, and why? I was one of the founders, along with Bart Davis, VP event operations; Tyler Drake, founder, The Outbound Collective and Brian Heifferon, founder & CEO, The Outbound Collective, pictured below.
Bart and I created Outessa and sold it to REI in 2016. At the time REI was a title partner. We saw so many opportunities to create a real community of outdoor-minded enthusiasts and to bring those people together at an outside event where they could create lasting bonds with one another. The lessons we learned from Outessa were to set a price point that was affordable around a festival environment where you could bring your husband, kids, etc.
With the Pursuit Series, we see groups of women, men, couples, older children. It's pretty unique. We are selling out the events and all of our vendor partners are very excited. Now we can expand into a different model, continuing with the Pursuit Series offering more experiences in the outdoors.
We would love to expand along the East Coast and maybe move into the Southeast. Reach for us is the hurdle. It's easy to target people who know who we are. For instance, NYC is a big market for us—and also the biggest challenge—but it's also the most exciting.
City dwellers love the experience of the outdoors. Cities drive people to go into parks, climb in climbing gyms, get outside and try something different, like camping. We are always looking at ways to grow the program and to make it accessible for this demographic. We're also shooting for people who want to glamp, and we currently have a partnership with Marmot where we can offer "camp bundle" packages for a good price and even show city dwellers how to set up a camp.
Sounds like an event where the major outdoor brands can market product to weekend warriors. Partners are here to educate about what makes their brand unique. It's not a forced pitch. Our partners are here to share, and they get excited to get people outside and to be a resource for them. It's more about the exposure.
Are retailers signing on as partners because the series offers a sector of the market that they are not able to reach at the store level? When a partner comes on board, we offer them a lot. We have 800,000 followers and 1.5 million people in our email database. We provide all of the operations, pre-marketing materials, media coverage and media to speak with the participating brands; we create organic assets to use at the event, and we provide amazing photos when the event closes.
We work with big brands and retailers, but there is something to be said for the local retailer, and we want to look at that more closely because of the ties they have in the neighborhoods all the way down to the hangout spot where you start your run. We want to make sure that we are not only creating a community but helping to support communities at the grassroots level.
If you are a serious athlete, why would you want to be a 'Pursuer'? And wouldn't you already know the brands that sponsor the weekend-long event? A Pursuer is anyone pursuing the opportunity to participate. Someone may want to try rock climbing but doesn't know where to start. It's an interesting time right now. People want to mix it up and are curious to try several different things, and they are moving away from consumerism for the experience.
Why do big brands participate? Multiple reasons. Our team is one of the better groups in the business. We're thorough, safe and think out of the box—and try to think of their goals and initiatives and activate. They see how we are not just bringing them on board … we work to bring brands together to strategize, collaborate, and we are creating a family of brands with cross marketing opportunities. All of the marketing we do leading up to the events helps to promote the brands. They also end up learning so much from the participants.
We are not bringing together 40,000 consumers over the course of an event weekend, but 500 that end of finding brand loyalty and vise verse. The brands are learning a lot as well. And they love the photos that they get after an event … more than 1000!  They see an opportunity to market their brands outside of the retail space … putting product in the hands of the consumer.
What's the difference between The Pursuit Series and Outessa? A lot. We are an outdoor festival. We cater more to campers. We choose our locations to allow for that. It's co-ed with a vibe that caters to a diverse demographic with an age range between 28-to-35. Outessa caters to an older female audience. We're a millennial audience.
We have people who are interested in performance brands, and that has a lot to do with our price bracket. Phenomenal weekend-long events at around $400 that include all food, all classes with no add-ons unless you want to glamp. That helps us to bring more of a younger audience to our events, and yet the experience is better. Our teepees are gorgeous, bands are great, food and wine is phenomenal. And you hang around fire pits!
Sounds a lot like Woodstock with outdoor equipment? It's interesting to hear other people's description of the event. And this is helpful. It's not necessarily Woodstock, but we try to show how the opportunity to try new activities is at your fingertips and highlight activities to more field classes. It's the ultimate adult summer camp because the education is at the forefront. It drives a sense of community among the participants that continues long after the weekend. People are making friendships that will last a lifetime. And participants from one state are connecting with participants from other states through social media to continue the relationships and adventures they started at a Pursuit event.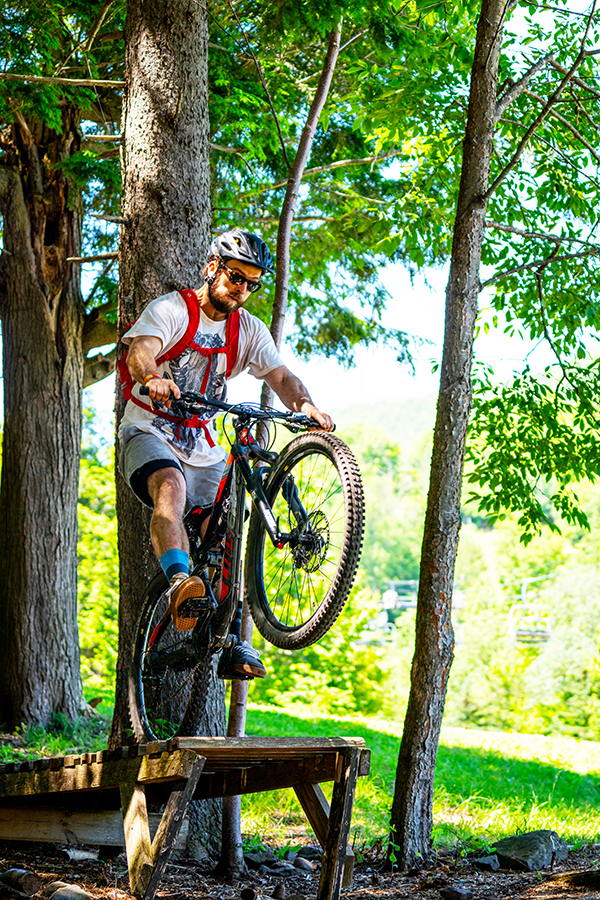 What are the top products that consistently sellout over a weekend? That depends on the location, but that's an incredibly interesting question.
The data with our partners show participants in New York like the Onewheel —a motorized skateboard—and are purchasing it literally from our vendor partner on site. They love it.
Outdoor cooking!
Mountain Bikes across the board are number one. We can sell from 10 to 15 on site in a weekend.
West Coast, it's all about Climbing Gear.
Paddleboards are big in California.
Multiday Backpacks are big because participants get sized at the event, write down the information the fitter provides and are ready to purchase the pack when they get home.
A lot of people enjoy Icebreaker because they can try the product and understand why the price point is higher then other vendors selling something similar.
Overall the vendors love it. Brands are looking now to see what our 2019 event schedule will offer next year. There is massive value in what they invest versus the return on their investment. We have produced something that vendors are excited about. And vendor partners also like that we take a big interest in safety and guidance throughout our weekends, from top to bottom, that represents the brands very well … and that makes them feel very comfortable.
For more information on the Pursuit Series go here. Photos courtesy Pursuit Series