Neil Cole, the founder and former CEO of Iconix Brand Group, was convicted of securities fraud and other charges for misleading investors about the company's earnings. Cole was found guilty of all eight criminal charges against him by a unanimous jury Monday in a New York court. He was charged in 2019 with fraudulently inflating Iconix earnings.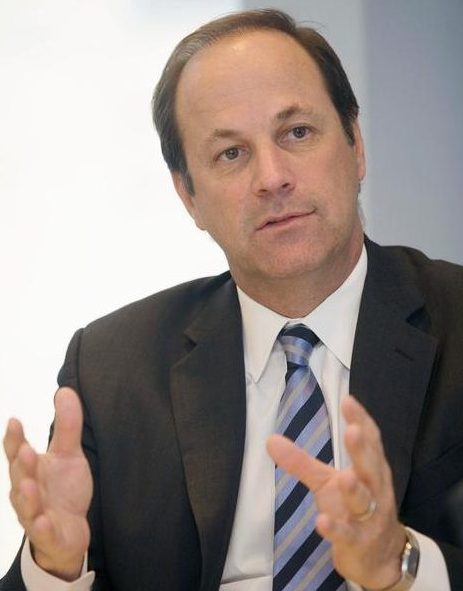 Cole was found guilty following a four-week retrial before U.S. District Judge Edgardo Ramos. Sentencing has not been scheduled.
U.S. Attorney Damian Williams said in a statement, "As a unanimous jury has now found, Neil Cole deceived his company's investors and auditors into making his company appear to perform better than it was. Cole tried hiding his conduct behind tricks and lies, but the truth is now clear, Cole cooked the books. This verdict sends a message that this office is committed to holding corporate executives accountable when they resort to fraud, no matter how long it takes. Wall Street should know that we will not be deterred from seeking justice in tough cases."
The allegations in the indictment, the evidence offered at trial and matters included in public filings include:
Iconix, whose shares traded on the NASDAQ, was in the business of acquiring brands, including clothing and fashion brands, and then licensing those brands to retailers, wholesalers and suppliers who, in turn, produced and sold clothing and other products bearing the brand names.

Iconix used joint ventures (JVs) to profit from its brands in foreign markets. Concerning these JVs, Iconix transferred ownership of a trademark or brand to the JV while maintaining a 50 percent ownership interest in the JV itself. The other party involved in the JV purchased a 50 percent interest in the JV from Iconix. 

As part of the JV agreements, each JV partner was generally entitled to 50 percent of the JV's licensing revenue. 

When it entered into a JV, Iconix recognized the buy-in purchase price paid by the JV partner as revenue, less Iconix's cost basis in the trademarks.
Among the most critical financial metrics disclosed in Iconix's public filings with the SEC were Iconix's quarterly and annual revenue and non-GAAP diluted earnings per share (EPS). Iconix executives, including Cole, publicly identified revenue and EPS as the principal metrics demonstrating Iconix's growth. They also touted Iconix's consistent record of revenue and earnings growth and of meeting or exceeding Wall Street analyst consensus concerning these metrics.
According to the statement from the U.S. Attorney for the Southern District of New York, Cole engaged in a scheme to falsely inflate Iconix's reported revenue and EPS by orchestrating a series of "round trip" transactions in which he and a senior Iconix executive induced a JV partner, a Hong Kong-based international apparel licensing company ("Company-1"), to pay artificially inflated buy-in purchase prices for JV interests, with the understanding that Iconix would then reimburse Company-1 for the overpayments. Cole executed the scheme to enable Iconix to report fraudulently inflated revenue and EPS figures based on the inflated buy-in purchase prices it obtained from Company-1.
Cole arranged for Iconix to enter into at least two JVs with Company-1 that included inflated buy-in purchase prices from Company-1: 
An amendment to a pre-existing Southeast Asia joint venture which closed on or about June 30, 2014 ("SEA-2"); and 

a second amendment to the Southeast Asia joint venture, which closed on or about September 17, 2014 ("SEA-3") (collectively, the "SEA JVs"). 
SEA-2 and SEA-3 involved a fraudulent "round trip" transaction, lacking in economic substance, in which Company-1 paid an artificially inflated buy-in purchase price for its interest in the JV in exchange for Cole's agreement that Iconix would give back the inflated portion of the purchase price to Company-1. Cole and a senior Iconix executive hid from Iconix's lawyers and outside auditors that Cole had agreed with Company-1 to artificially increase the consideration Company-1 paid Iconix in exchange for Cole's agreement to round-trip the overpayment back to Company-1.
Through the scheme, Cole caused Iconix to report fraudulently inflated revenue and EPS figures to the investing public. Cole did so, in part, to ensure that the reported figures met analyst consensus and to fraudulently convey the impression to the investing public that Iconix was growing quarter after quarter, as Cole had touted to the investing public.
Cole was convicted of one count of securities fraud, six counts of making false filings with the SEC and one count of improperly influencing the conduct of audits. Each count carries a maximum prison term of 20 years.
Iconix, which went private in a deal with Lancer Capital in 2021, is a brand management company. Owned brands include Candie's, Bongo, Joe Boxer, Rampage, Mudd, Mossimo, London Fog, Ocean Pacific, Danskin, Rocawear, Cannon, Royal Velvet, Fieldcrest, Charisma, Starter, Waverly, Zoo York, Umbro, Lee Cooper, Ecko Unltd., Marc Ecko, Artful Dodger, And Hydraulic. Iconix also owns interests in The Material Girl, Ed Hardy, Truth Or Dare, Modern Amusement, Buffalo, and Pony.
Photos courtesy Iconix Brand Group