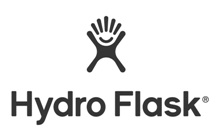 Hydro Flask's new (above) and old (below) logo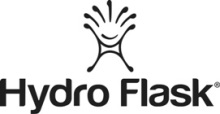 Hydro Flask, the rapidly growing maker of stainless steel containers, unveiled an updated version of its logo as part of a broader emphasis on branding.
"The Hydro Flask brand has always delivered a unique experience in a reliable, fun and inclusive way," said Hydro Flask VP of Marketing and Product, David Visnack. "We feel the new logo is bolder and more recognizable. It imparts a sense of refreshment."

As the category leader in insulated hydration, Hydro Flask unveils this new logo at the same time as the brand launches its fall product collection and a new website.

"It's an exciting time here at Hydro Flask, and we look forward to continued growth fueled by strong branding, innovation and an amazing team," said Hydro Flask CEO Scott Allan.

Hydro Flask claims it has grown unit sales and revenue more than 200 percent in the last two years. The company currently markets its products in the Outdoor, Natural Food, Coffee and Beer channels and is a member of the Inc. 500 List of Fastest-Growing Private Companies in America.