Outdoor industry execs share tips on how to banish excuses and keep the stoke alive as the first flakes start to fall.
By: Carly Terwilliger

The days are shorter, the temps are colder and the baselayers are making their way out of closets and into regular rotation. But as almost anyone in the outdoor industry will tell you, winter is just summer with hot chocolate and cute hats.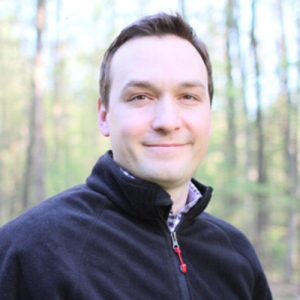 David Newey, Global Marketing Director, PrimaLoft, pictured left:  I like to get outside in the winter as much as possible. I usually like to take the kids skiing, sledding or cross-country skiing. I'm planning on trying Alpine Touring for the first time this winter. Recently I bought touring equipment and am excited to give it a try. Can't Live Without: My Westcomb PrimaLoft Down Blend Parka. It lets me stay outside as long as I want when it is seriously cold out.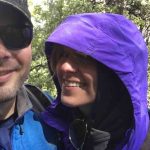 Tara Maurer, Global Product Marketing Manager, PrimaLoft, pictured right: I don't really get winter doldrums.  The winter is the best time to hike with "fur babies" – no ticks, no mud! Can't Live Without: A synthetic puffy and a pair of skis.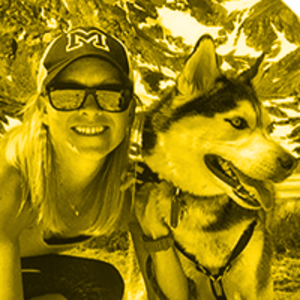 Candyce Hedlund, Marketing Manager, Kelty, pictured left: I try to embrace it instead of fearing the cold. I've typically always been cold when skiing; however, I discovered backcountry skiing last year and I love it. Skiing is a workout in itself that keeps me warm and getting out in the backcountry with the pup to play in the powder wears us both out. Can't Live Without: My Rossignol Skis and Flylow Ridge Glove – they take me skiing across three seasons from December through July in Colorado.
Jen Taylor, Brand Manager and Director Creative Development, Mountain Khakis, pictured below right: I've tried yoga on and off for years, feeling like I should be as into it as everyone I know seems to be, but I never could settle into it — or myself — long enough to get hooked. I love to sweat, catch air and get banged up on the trail. At a friend's encouragement, I recently tried, and am now legiterally hooked on, infrared Baptiste Yoga. It kicked my ass and blew the doors off my soul in a way I've never experienced before.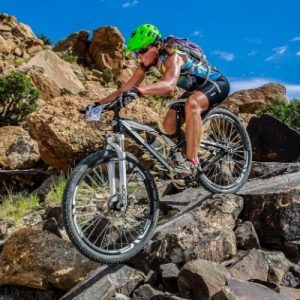 Baptiste Yoga is a power goddess warrior style that incorporates "leadership, community, service, possibility and transformation," which I find equally nourishing to soul and spirit and challenging to body and mind. The cardiovascular workout continues for another three hours after the 75-minute class. It's the best all-natural buzz ever. I can't wait to come out of class into winter air, polar-bear style.
Can't Live Without: The Ooh La La Down Jacket from Mountain Khakis. Adding this one jacket replaced four other jackets in my closet. It's ultra-lightweight, packable and wind-resistant, yet breathable. The oversized collar is extra cozy and unique style-wise. I wear it daily in town and on the mountain. And it's made with sustainably sourced down. Boom.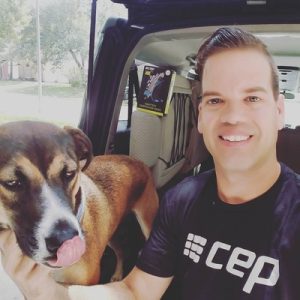 Jeff Irvin, National Sales Manager, CEP Compression, pictured left: It can sometimes be difficult to convince yourself to step out into the winter air for that run. My secret is hitting the trails. They are usually less crowded in the winter and you also are not going to see any snakes! Can't Live Without: Nothing better than putting on a pair of CEP Merino Wool Run 2.0 Socks. All the benefits of compression blended with the warmth and comfort of merino wool.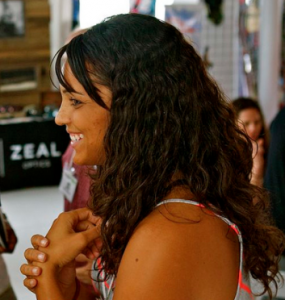 Danica Carey, Marketing Director, Seirus, pictured right: I like to try to go somewhere I haven't been yet. There are so many amazing locations that make any winter activity feel like a new adventure, so finding a new place to explore always gets me excited for the season. Can't Live Without: Definitely our HeatTouch Hellfire Gloves. I like to see just how many activities I can get into to test their function and versatility.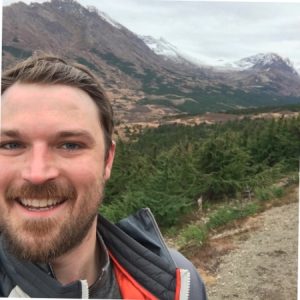 Corey Rappsilber, North American Sales Manager, Dare2b, pictured left: Weekend trips to White Mountains for hiking – when it's not too cold – or snowboarding at Wild Cat or Gunstock. I am hoping to try ice climbing this winter. Can't Live Without: My new board from Jones Snowboards.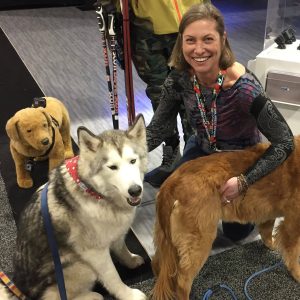 Alli Noland, Terra Public Relations, pictured right: Can't Live Without the one piece of gear I wear from October-May is what I call the "Hank Suit" or "Luge Wear" — The Walls Insulated Coveralls. They're not sexy, but they're amazingly versatile. Just zip them up over whatever you're wearing.  I wear them for everything once it gets cold – yard work, snowblowing the driveway, walking the dog, as full-body protection from elements when I get dressed up in the winter.
No, really! Peel it off in the foyer with your Sorels and no one will ever know. But mostly, I use them for digging out my luge course, which happens every time it snows. Someone said they saw some in red, but I've only seen brown and blue.
Lead photo courtesy Mountain Khakis