Light and Fast Styles Provide Sales Opportunities for Hikers
By Thomas J. Ryan
Every year, outdoor footwear brands are challenged to design more lightweight and athletic-inspired hikers without sacrificing the support, durability, long-lasting comfort and underfoot traction required for hiking adventures.
Thanks largely to advancements in materials, many hikers continue to look and feel more like trail runners. Beyond lightweight, the new models are also able to promote greater breathability, flexibility and out-of-the-box comfort than your traditional hiker.
Pared down designs are not able to do everything. Demand remains for the traditional hiking boot from those consumers looking for hefty support and durability, brand officials said. But lightweight hikers are helping outdoor footwear companies meet other consumer wants, including multi-purpose footwear.
Following last year's mild winter, some vendors, especially in the East and Midwest, are ordering more conservatively for fall/winter-specific products and are said to be open to more slimmed-down hikers that can be sold in early fall or late spring.
"We have begun to develop a more versatile winter product that is lighter and can stretch into three-season wear," said Brian Hall, Vasque's director of product development.
Here are some of the top trends we are following in the hiking category.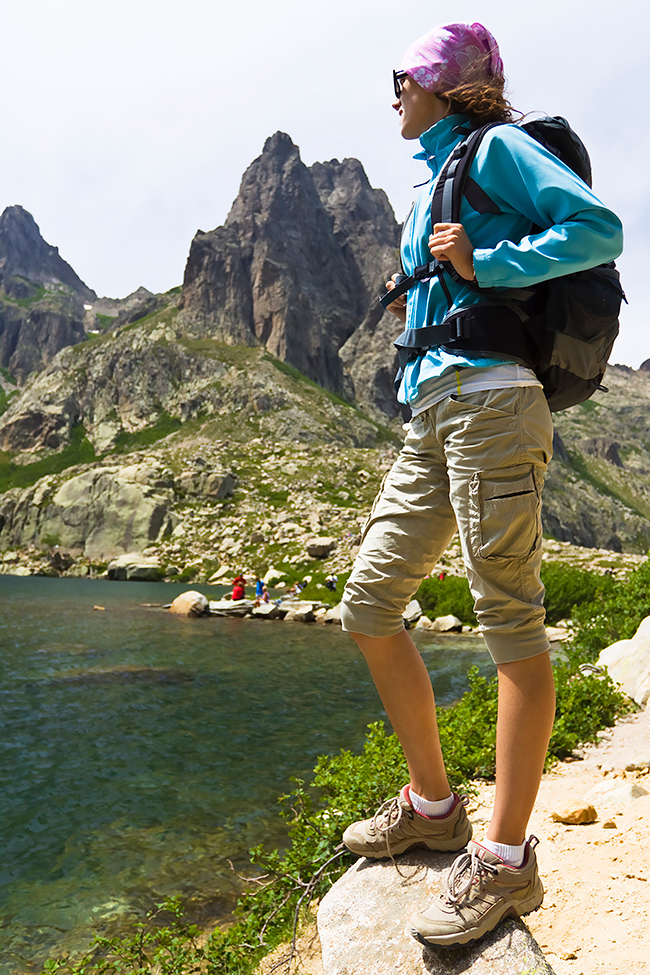 Athletic Functionality
Materials are the main driver creating lighter hiking footwear. Upper constructions have become more minimal with less stitching and lighter midsole options, along with smart outsole designs that have led to weight reduction, noted Hall.
"For Vasque, we have a customer who is looking for a more athletic product, such as our Inhaler II, but we still have high demand for more built footwear as well," he added.
Hikers have grown accustomed to the comfort of athletic shoes worn off the trail.
"Consumers are moving away from the heavy, stiff footwear that you have to break in," said Johnny Hawthorne, The North Face's footwear director of merchandising. "Lots of hikers are using trail-running products for their hiking activities, so no matter how intense your activity, the trend is moving more towards fast-packing, day-hiking footwear versus heavy backpacking footwear."
Beyond lighter weight and more breathable, the athletic emphasis also encourages designers to use the least materials possible.
"What you'll start to see in outdoor footwear is what has already been established and successful in the athletic and running market — single layer mesh uppers, open mesh uppers, lighter weight EVA," Hawthorne said. "The challenge isn't making shoes lighter, it is keeping up the level of durability that is needed for outdoor activities."
Greg Thomsen, managing director at Adidas Outdoor U.S., also sees the continued move away from leather and into lighter, woven materials with TPU overlays for abrasion resistance and eliminating sewn seams wherever possible. Another trend is fast hiking boots that are a blend of a trail running shoe and an approach shoe, such as the Adidas Outdoor Skychaser GTX.
"The focus from Adidas is on grip — better gripping outsoles and lug patterns," Thomsen said. "Some Adidas Outdoor styles are mimicking mountain bike tires with the same rubber and tread patterns, such as the Terrex X-King, which is a brand new style of construction that does not have a midsole, but uses a unique insole to add support and stability."
With many consumers just using their running shoes for hikes, Oboz is offering extremely lightweight and flexible hiking shoes that also feature durable materials and high-traction outsoles to address any rough terrain. "Oboz is sticking true to who we are and what has been successful for retailers — our fit, comfort and quality of products that can truly meet the demands of hiking," said Oboz Sales Manager Christian Mason.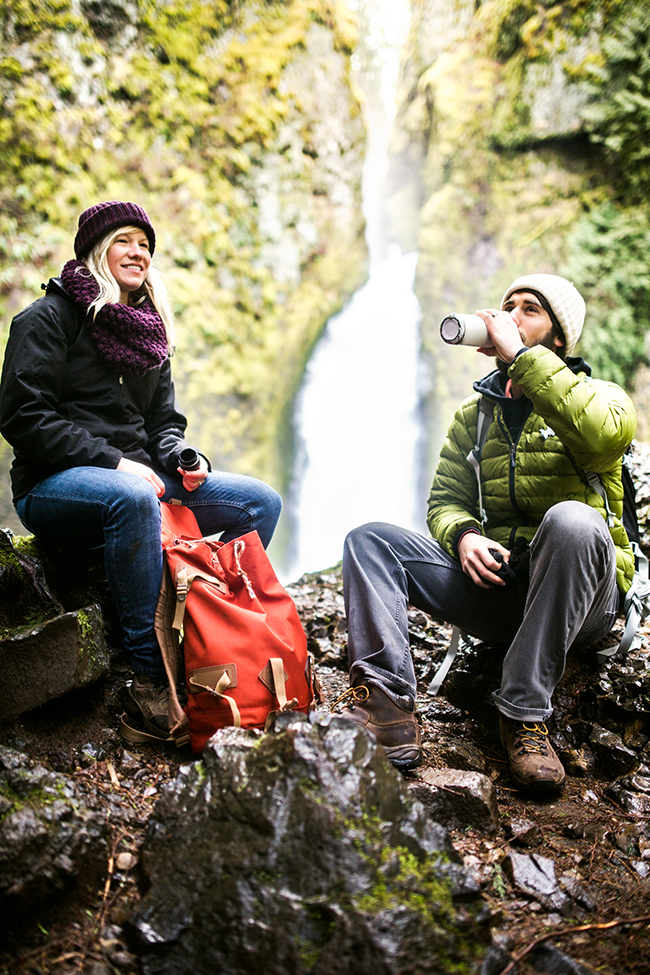 Athletic Styling
Consumers are looking for more athletic styles that primarily come in sleeker designs, synthetic fabrics, lightweight upper materials and brighter colors. Seamless technologies continue to reimagine the look of hikers.
"Clean, simple lines, no fuss, less is more, etc." noted Steve Workman, vice president of product performance at Merrell. "With the advent of seamless stitch technology, footwear is becoming less pieces and overlays, and any support layers are engineered into the product in targeted areas where they are needed most."
Vasque's Hall feels the two main aesthetic trends currently are athletic-inspired hike and classic hiking inspired.
"The Vasque customer seems to gravitate more towards the latter, and we have had good success reviving long-loved Vasque styles, such as the Sundowner and Skywalk," Hall said. "While there is a heritage feel to the way these boots look, they are still great performance trail boots. The aesthetic is attracting a younger customer, but the performance is winning awards."
Hall added that Vasque features a classic color palette as well as rich, high quality materials. He added, "Men's color tends to be more conservative, with subtle color pops of red, navy, evergreen and orange. Women's color treatments are more sophisticated with less primary color pops. Red, mahogany and navy leather colors are used instead of straight brown or grey, and water blues/greens and berry color accents."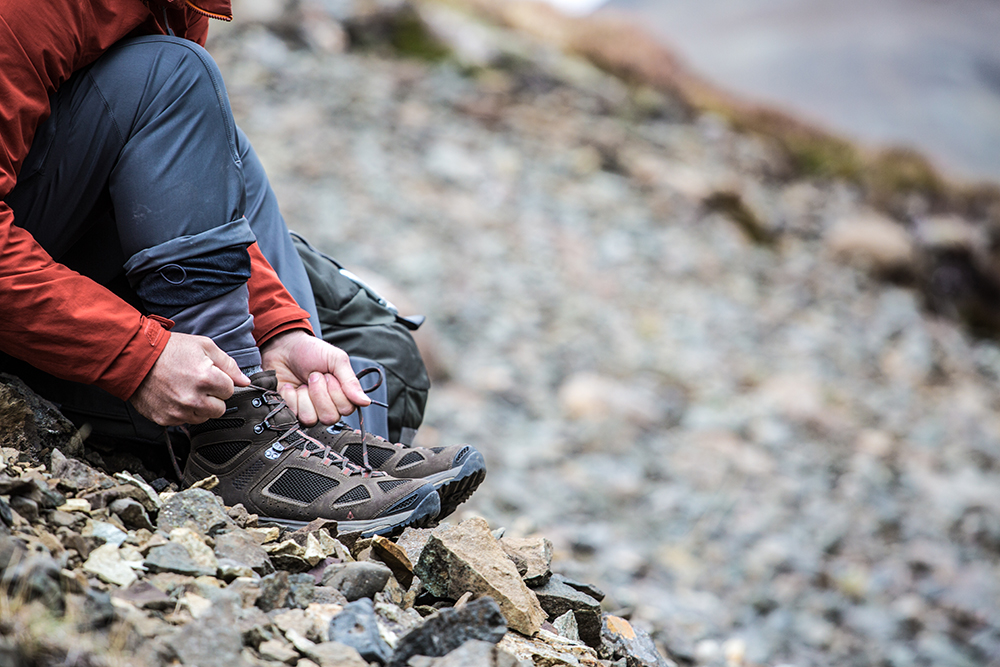 The Importance of Color 
Adidas Outdoor's Thomsen also sees color becoming more important, especially in trail running and fast hiking shoes.

"Colored soles were once a negative, but are becoming more accepted and add to the fun factor," Thomsen said. "Adding reflectivity without overpowering the shoe is a welcome detail. Men tend to want a shoe that is multipurpose and can be worn around town and also around the mountains, so clean, subtle core colors are the majority of the request. Women tend to use hiking boots more for hiking and are open to fun color trim and details."
"The look is becoming much more athletic," agreed Mark Mathews, director of summer product development with Scarpa North America. "This is great from an aesthetic standpoint, but the product still needs to meet the functional needs of the user. Often people choose a product that is super lightweight but fail to consider the tradeoff of lower durability."
With the exception of those consumers looking for the heavier weight boot to handle harsh winter conditions, most are comfortable buying a lighter hiker that performs on the trail and is comfortable enough for daily use.
"The market is looking for versatile footwear to cover multiple outdoor activities and manufacturers seem to be responding," Mathews said. He believes that while "urban woodsman" and "retro backpacking" have been trends for a season or two, they'll both start fading moving into 2017 and beyond, but that lightweight still holds a strong influence. "Approach, and incorporating approach, features into hiking and light hiking, and is an emerging trend right now," he said.
Merrell's Workman added, "It's becoming less about specialized pinnacle product and more about 'Swiss-Army Knife' product that is multi-functional."
The North Face's Hawthorne noted consumers are beginning to wear trail running shoes in part because they can use them for a variety of outdoor activities.
"To us, versatility means both multi-sport and multi-use," Hawthorne said. "People are getting out more often, but in shorter bursts of activity in more social ways. They're looking for shoes that are designed to do more than one thing, a hiker and trail runner and a water shoe that will also look good. Most of the time, when a you say you're looking for versatility, you want to keep the same shoe on your foot for whatever activity you choose: go on a hike with friends, go to dinner and then go on a walk and look good doing it."
Peter Sachs, general manager of Lowa Boots in the U.S., said that customers have been seeking versatility for more than 20 years, but today's customer clearly wants their hikers to be lighter, faster and more athletic in both function and appearance. Lowa meets these demands with its All Terrain Sport category with products like the Innox Evo's. "However," Sachs added, "we still have traditional backpacking boots because there remains the traditional customer who wants support, protection, stability and underfoot traction for rugged days in the mountains."
Instant Comfort
With people wearing athletic or casual shoes every day, it's not surprising that many no longer want the break-in period that historically came with a hiking shoe. Instant comfort often stands as the most important factor in deciding on a hiker. But footwear vendors have upped their game around comfort.
"With advancements in midsole technology and design, we are able to offer much more step-in comfort without sacrificing the torsional rigidity a boot needs to be trail-worthy," Vasque's Hall said.
Workman, at Merrell, said comfort manifests itself in many ways, such as footbed, cushioning, etc. He added, "For the most part it's that initial 'ahh moment' when you put on the product for the first time."
"Gone are the days of buying a shoe and breaking it in, or getting to camp and immediately changing your shoes to something more comfortable," agreed Hawthorne. For the Endurus collection for Spring 2017, The North Face focused on designing a shoe that felt great at try-on, but would also feel great after a long day on the trail. Added Hawthorne, "Cushioning, like our XtraFoam, is a big part of that, but we're also being critical of extra material in the upper so the shoes flex with your foot."
Adidas Outdoor added its Boost cushioning technology to its hikers to support the weary walker.
"I am less concerned with how comfortable they are when I first put them on than how they will feel on a long hike," Thomsen said. "Insoles that are too soft may feel great when you first try them on, but many can break down and do not really help on a ten-mile hike."
Breathable Boots
Breathablity was given the spotlight after Gore-Tex launched its Surround technology a few years ago.
The North Face's Hawthorne said the challenge is less about how to make a shoe breathable but more about making it durable, functional, in some cases waterproof and still breathable.
Come Spring 2017, Ecco and Lowa are among those companies extending their Surround offerings, while Adidas Outdoor will incorporate the technology for the first time. The new GTX-Surround construction features a Gore-Tex membrane under the foot with a mesh layer that pumps moisture and air through side channels with each step.
Sachs said that for many years, Lowa has offered a Climate system in its boots. "The spot glue system allows heat and moisture to escape through the liner, into the padding and then up and out through perforations in the tongue and cuff."
In 2016, Lowa's San Francisco GTX and San Luis GTX styles feature an injected PU midsole and TPU outsole where heat and humidity can escape directly from the bottom of the foot and then out the sole. For 2017, Lowa will take a similar approach with its Aerox GTX.
Hall said Vasque is addressing the trend with its breathable, molded toe and heel counters in the Inhaler II and Breeze III for Spring 2017.
"This one is tricky as a customer rarely comes in and says breathability is their number one priority; typically it is waterproof or lightweight," noted Hall. "Increasing breathability adds to the overall comfort of the product, particularly a waterproof one, so increasing breathability without radically increasing the cost of the product is the goal."
Lead photo courtesy The North Face