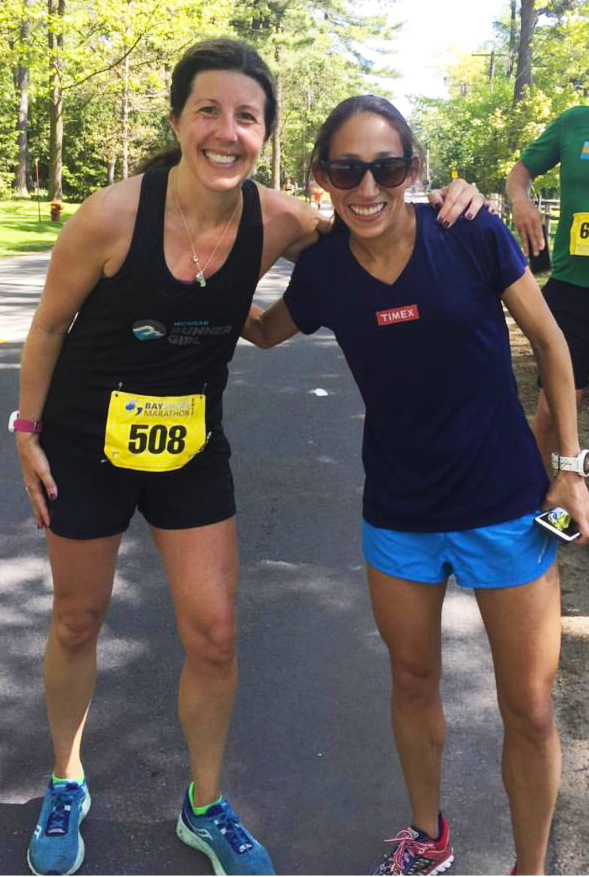 For an extra dose of pre-race inspiration, Des Linden the 2018 Boston Marathon Women's Champion and Brooks sponsored athlete, will hop on a phone call with runners for pre-race inspiration and tips to 'Keep Showing Up'.
Brooks is offering this to the running community starting tomorrow, April 12, at the Boston Marathon Health and Fitness Expo.
Brooks wants all runners to have the opportunity to sign up to receive a call from Des when they visit the Brooks booth during Expo hours. The lucky recipients will receive a call from Des who will share her marathon wisdom no matter if you're running your first race or your 15th Boston Marathon.
Here's how it will work:
Runners can visit the Brooks Running booth during expo hours, Friday, April 12, from 11 a.m. – 6 p.m. and Saturday, April 13, and Sunday, April 14, from 9 a.m. – 6 p.m.
To sign up for a call from Des, runners will answer a series of survey questions about their current training and goals.
They'll then schedule their phone call for some time Sunday.
On Sunday, they'll receive a phone call from Des during which she'll share bits of marathon wisdom.
Photos courtesy Brooks Running