According to a survey by Flurry Analytics, health and fitness app usage grew by 330 percent in the last three years. Flurry examined health and fitness categories combining iOS and Android data to investigate current trends.
The study found that most app users are highly dedicated to their app of choice with 96 percent only using one app.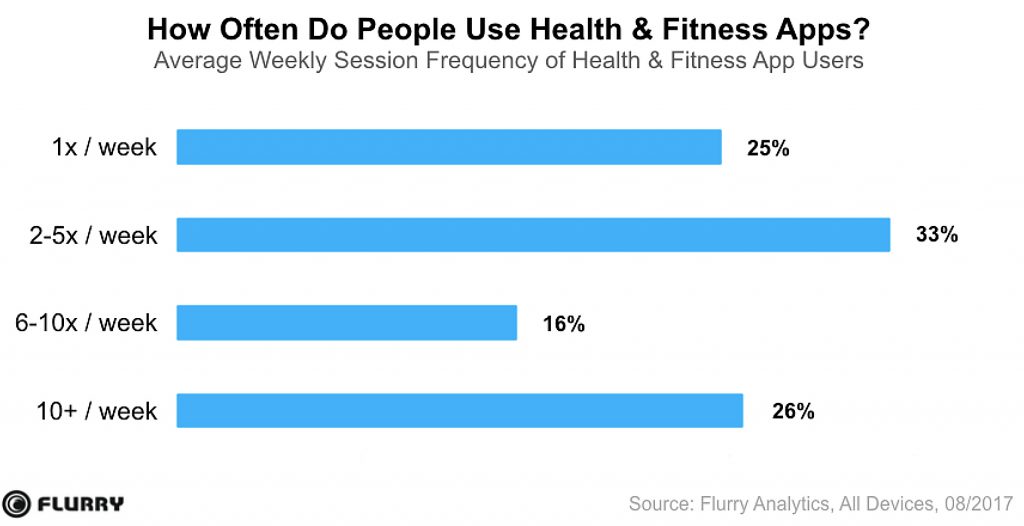 Over 75 percent of active users open their health and fitness app at least two times a week, while 25 percent of users access their fitness apps more than 10 times a week. As a result, this frequency of usage drives up overall category engagement. For app developers, this presents an attractive opportunity to capitalize on users' frequent engagement and boost monetization, Flurry pointed out.
The study also shows a decrease in year-over-year health and fitness app usage since 2016. Flurry saw a year-over-year growth of 178 percent from 2014 to 2015, but the health and fitness app category only grew by 9 percent from 2016 to 2017. This correlates with the trends of the overall app industry.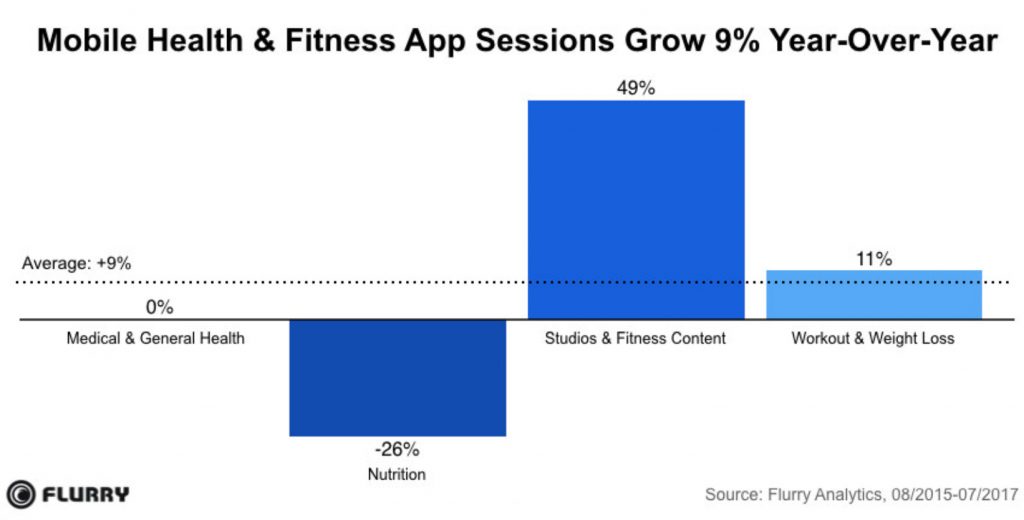 The study found a significantly slower growth rate in the largest subcategory – workout and weight loss where growth is down from 67 percent in 2015 to 11 percent in 2016. General health, another major subcategory, remained relatively the same year-over-year.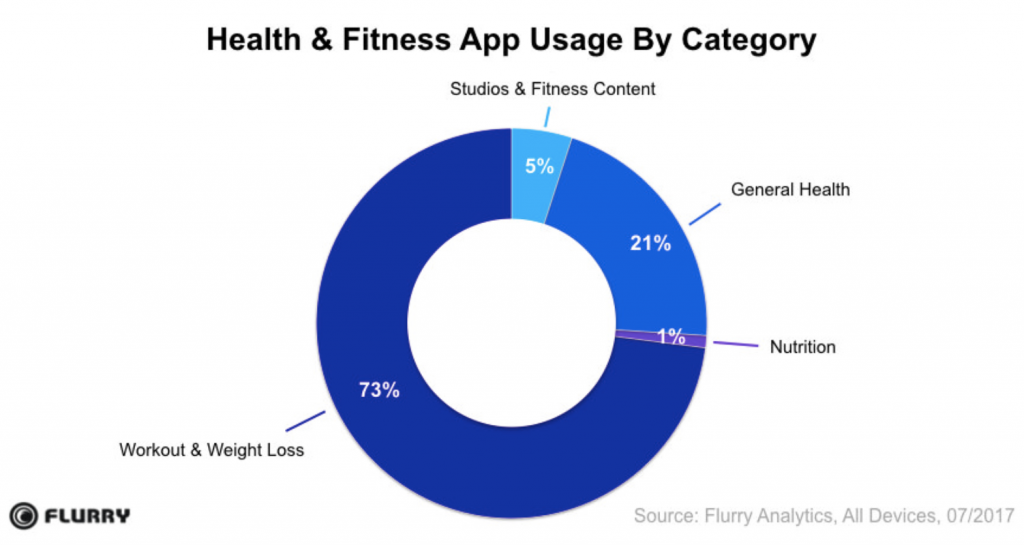 Workout and weight loss apps account for 73 percent of all health and fitness app sessions. This represents a gain from a 55 percent share in 2014.
Working out and tracking weight loss are key use cases for health and fitness app users. While general health apps still held a usage share of 41 percent in 2014, workout and weight loss apps have eaten away large portions of it within the last three years, according to Flurry.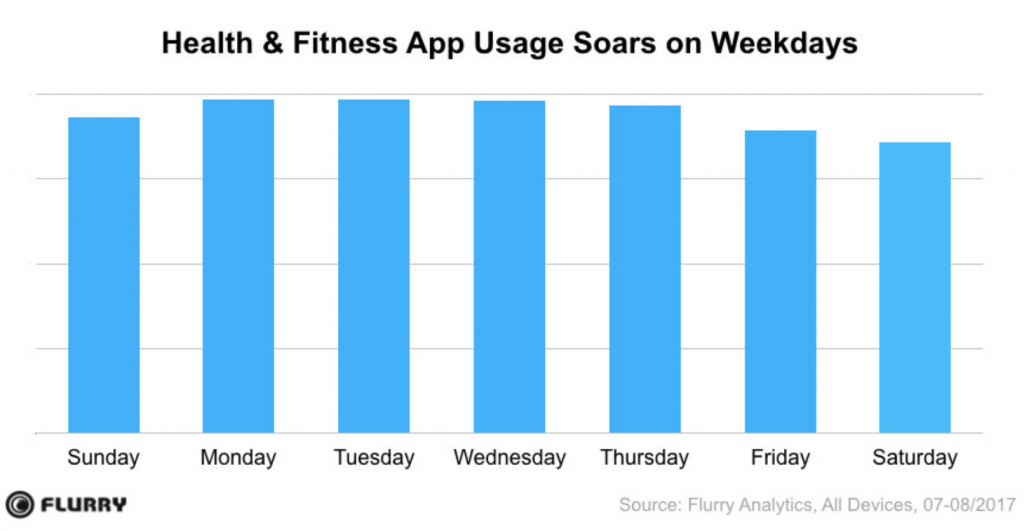 Fitness bands and smartwatches have been key growth drivers for development. According to Kantar Worldpanel ComTech, 15.6 percent of consumers owned a smartwatch or fitness band in December 2016.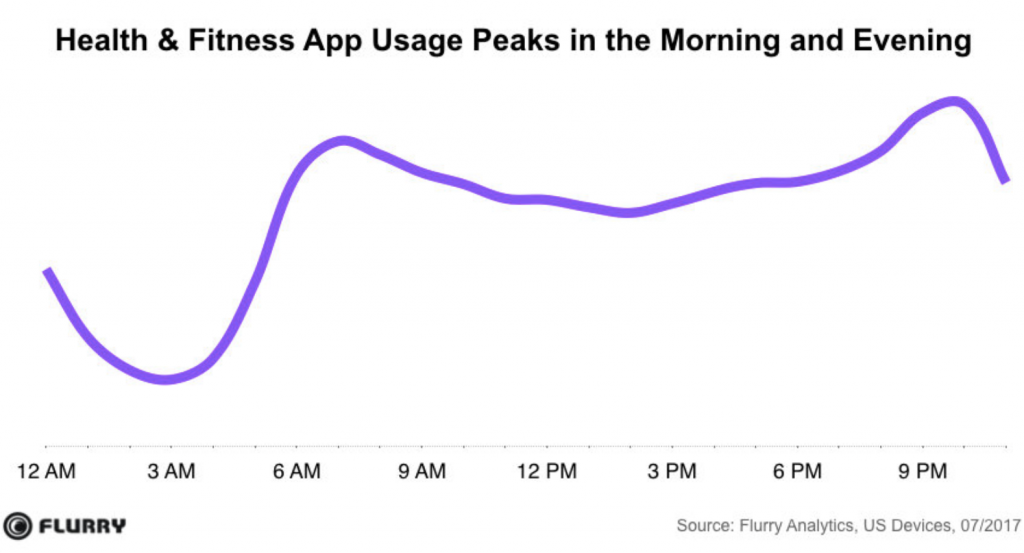 Charts courtesy Flurry Analytics