Bkr, a San Francisco-based upscale water bottle label, launched its 500 collection exclusively at Harrods this week. The $185 Swarovski crystal-embellished bottles will make their way to the U.S. later this fall.
If you haven't heard of Bkr, it was founded by Tal Winter and Kate Cutler out of a theory that drinking water could be incorporated into a women's beauty routines. Winter and Cutler, fed up with environmentally unfriendly plastic bottles, decided to create something of their own.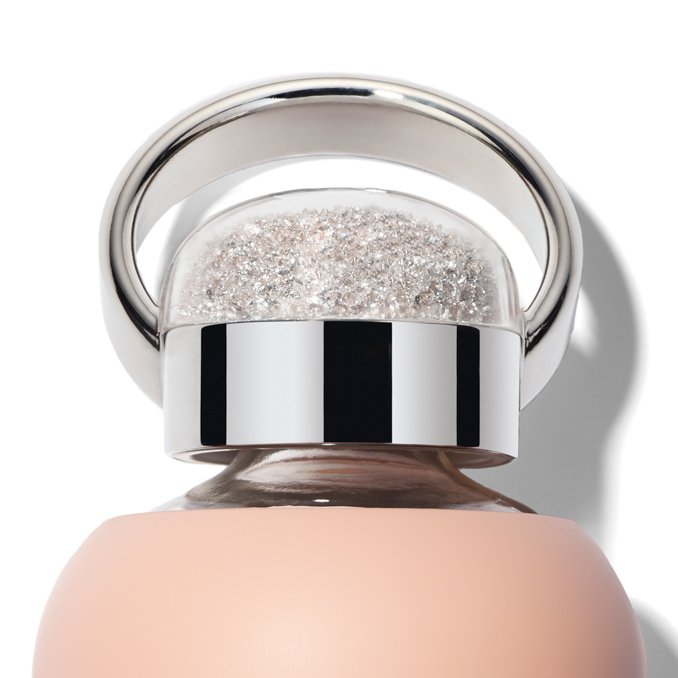 Pronounced "beaker," the company has sold more than 1.5 million of its glass bottles in feminine shades like lavender, rose gold and forest green. Bkr keeps its products out of the housewares section and instead focuses on cosmetic chains like LVMH's Sephora and Nordstrom's beauty counter.
The Harrods-exclusive 500 collection features 500 little pieces of crystal enclosed in the cap of the bottle. Net profit from the series will go to Water for People, a charity that helps develop and deliver clean water systems. Due to some skepticism regarding the marketing of such an unusual product, Cutler and Winter initially launched with only a small "family and friends" round of financing.
Essential these days for reaching millennial consumers, Bkr has popped up in the hands of influencers like Jessica Alba, January Jones and Gisele Bündchen – the last of which has us wondering whether Tom Brady might be the next adopter.
Photos courtesy Bkr