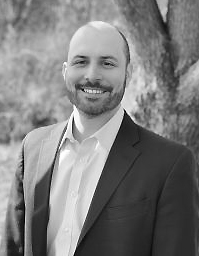 Gunner Kennels, creator of the double-wall rotomolded dog crate and recipient of the 5 Star Crash Test Rating from the Center for Pet Safety, today announced Joe Graves as CEO, pictured right.
Prior to Gunner, Graves served as the chief operating officer at Kurgo, a Boston-based dog gear brand recognized on Inc. Magazine's 5000 Fastest Growing Companies for a consecutive decade. While at Kurgo, Graves helped the brand expand into new product categories including outdoor dog gear and apparel and executed a growth plan that doubled the company's sales in three years.
"Pet supplies is a multi-billion dollar segment in the U.S. that has historically been fraught with low cost and knock-off products. However, the current generation of pet parents are demanding higher quality and safer products and are looking to innovative leaders like Gunner to provide them," said Graves.
In addition to his time at Kurgo, Graves gained valuable experience at Svoboda Capital Partners, a Chicago-based private equity firm. He worked with a number of portfolio companies, including Primos Hunting which successfully grew through category expansion and add-on acquisitions and was acquired by Bushnell in 2012.
Graves currently serves as the chairman of the Pet Products Standards Council (PPSC), a non-profit that aims to establish objective manufacturing standards for pet products ensuring the quality and safety of the products on the market. As chairman, Graves leads efforts among manufacturers, independent testing facilities and pet safety organizations to develop test protocols for various products and an industry-wide certification program.
Addison Edmonds, the founder of Gunner Kennels, also serves on the PPSC board.
"Pet safety is part of Gunner's DNA. As we engineer new products in 2020 and beyond, it will always be a driving factor in our innovation. Joe's expertise, paired with his deep understanding of Gunner's mission and values, will be invaluable as we navigate growth in the company's next chapter," said Edmonds whose dog Gunner, a chocolate lab, inspired the creation of the company.
Gunner plans to launch its first products outside of the crate category this year after disrupting the market with the G1 Kennel in 2015. Graves believes the brand has a unique opportunity to continue driving positive change in the pet industry by expanding into new categories.
"I've gotten to know Addison and tracked Gunner's growth over the last few years, and I am thrilled to join a team with such a strong sense of purpose," Graves said. "I believe dogs make us better people. My goal is to lead the organization as we continue designing the best products for Man's Best Friend because they deserve it."
Graves is a graduate of Samford University and received his MBA from Northwestern University, Kellogg School of Management. A Nashville, TN native, he returns from Boston to his hometown with his wife, three children and their yellow labrador, Maya.
Photos courtesy Gunner Kennels