You may not have noticed because they don shoes when they're pounding the pavement or hitting the trail, but rest assured – Toesock Nation is out there.
By Carly Terwilliger
Leading the charge from its San Diego offices, Injinji is continuing a toesock journey that began in 1999 with the introduction of the Original Performance Toesock. Almost two decades later, the brand, later this month, will introduce a new Ultra Run collection, a fancy new website and a recently opened showroom.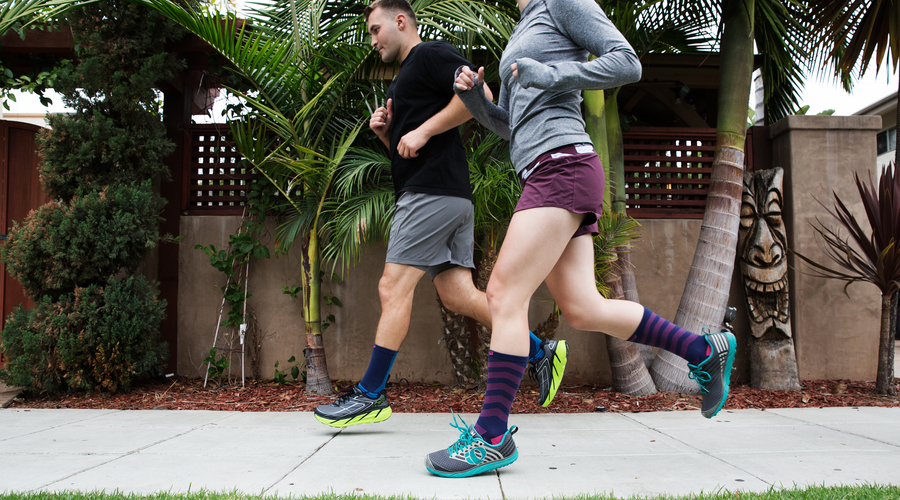 First, the goods.
The Ultra Run Collection is a continuation of Injinji's popular running line, with comfort and durability upgrades that hold up to longer, more gnarly runs. Its standout feature is cushioned terry throughout the entire foot – including the toes – that helps soften the impact sustained during runs or workouts.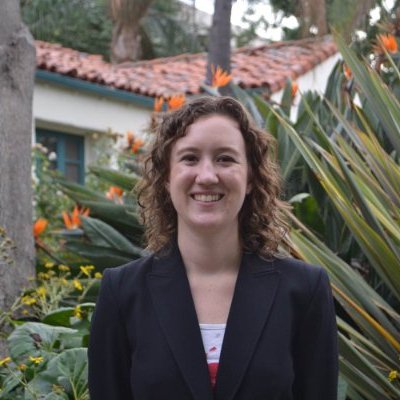 "We got feedback from our athletes who run ultras," said Injinji Brand Manager Calire Kooperman, pictured left. "They asked why it couldn't be cushioned throughout." With a few tweaks to the production process, those requests were given life as Ultra Run super-socks "that should be lasting you hundreds of miles," Kooperman continued. "We've been testing them for the past couple years, so when the last prototype came out, we were pretty excited."
Ultra Run also sports linear knit lines on the underside of the foot, offering increased arch support and a tighter fit to eliminate friction. And although "the compression trend is almost maxed out," said Kooperman, the socks also feature "light compression throughout" along with strategically placed mesh for added ventilation and breathability.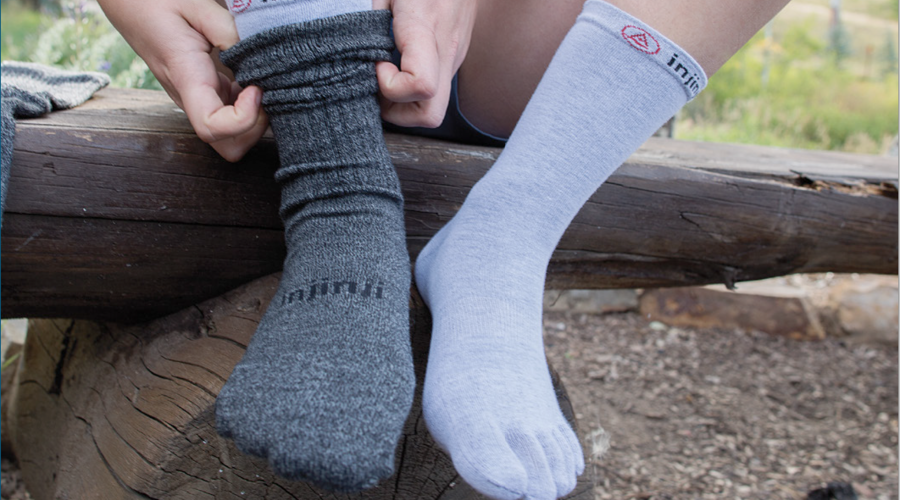 Also fresh off the loom is the Liner + Hiker system, pictured above, which is a "baselayer system for your feet" designed for long, blister-free days on the trail. The Liner CoolMax Crew ToeSock keeps feet cool and toes separated while the NuWool Hiker Crew Toe-Fitted Sock adds protection. The Trail Line is getting a refresh, as well, with the introduction of women's-specific sizing for the Trail Midweight Mini-Crew and Trail Midweight Crew. The updated styles have a female-friendly fit with increased two-way stretch from heel to toe, a narrower arch and smaller toe fit.
Coming attractions from the brand also include custom options.
"We're now able to custom-make socks with designs, photos, logos – and we're opening that up to our retailers," Kooperman said. So get ready to see a lot of toesocks with – we're guessing here – pictures of canine running buddies emblazoned on them.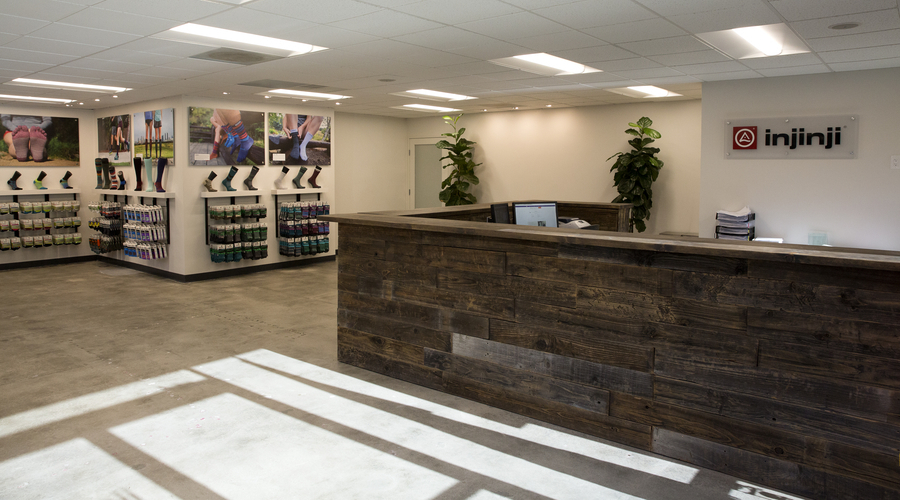 All this toe-pampering newness is being showcased online and at the brand's showroom, which opened earlier this year. "We were getting people every few weeks showing up and saying, 'I saw your office was here and I wanted to buy some socks,'" said Kooperman. "So we knocked down a couple walls at our San Diego headquarters and created a showroom." Injinji also uses the space to engage with local races and local fitness companies.
Finally, last May the toesock experts debuted a new website that's more focused around product explanation. "Right around one-third of our business is direct-to-consumer," Kooperman explained, so it's crucial to have an engaging digital platform from which to spread the word to athletes while also spreading their toes with cushiony goodness.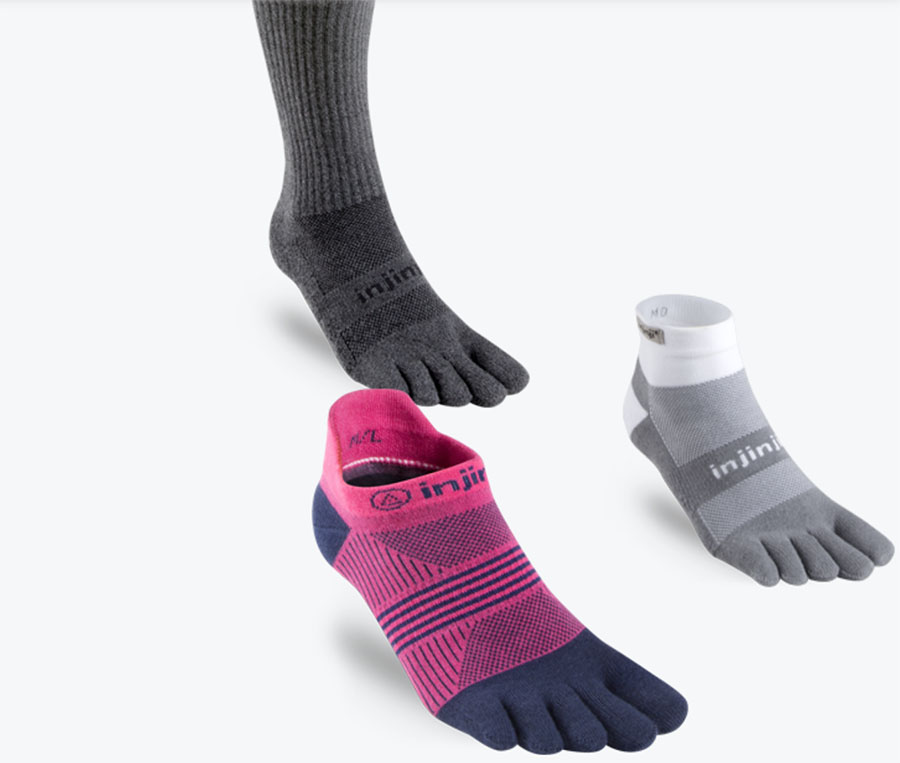 "Forever Committed to innovation that allows your feet to live and perform at their peak. We are a better Way." — Injinji
Photos courtesy Injinji